Which Solar Company Is the Best Dividend Stock?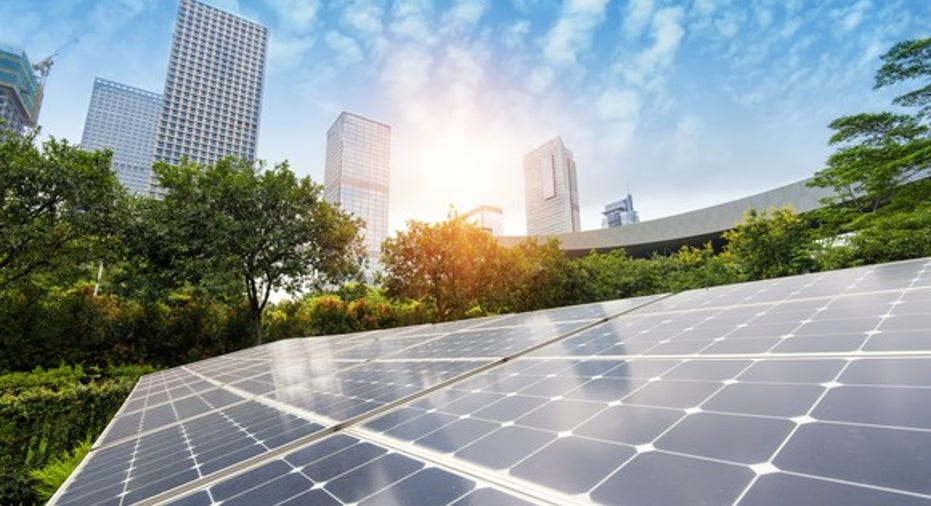 Solar energy is now a competitive energy source around the world and that's opened up a world of opportunities for investors. If you're not ready to jump into the highly volatile world of solar manufacturing, there are some great dividend options emerging with lower risk.
Leading the charge are two yieldcos -- NextEra Energy Partners (NYSE: NEP) and 8point3 Energy Partners (NASDAQ: CAFD) -- and utility company AES Corporation (NYSE: AES). Here's a look at why they're good dividend stocks to own today.
Image source: Getty Images.
The solar newcomer
Today, AES is more of a traditional utility than the other two companies on this list, but that's changing. AES has renewable energy assets within its portfolio and it bought just under half of sPower in a transaction that included $853 million in cash costs and the assumption of $724 million in non-recourse debt. This single transaction makes AES one of the biggest solar developers in the U.S.
AES has long been a leader in energy storage, testing primarily utility scale solar projects. And with utility scale solar alone expected to be a multi-billion dollar market in the next few years this could be a big opportunity for the company.
From a dividend standpoint, AES's 4.3% dividend is a decent yield and could allow for accretive assets to be acquired using stock. Management also expects 8% to 10% dividend growth through at least 2020, so this is a dividend stock with a bright future.
The solar yieldco
8point3 Energy Partners has been beaten up on the market, but it's a great dividend stock where it's trading today. The company only owns solar projects with long-term contracts to sell energy to customers, most of which extend over 20 years into the future. That gives it consistent cash flows from which to pay its dividend.
Right now, the dividend yield is 8%, which is extremely high but also slightly problematic. The company could just pay out its current dividend and payoff slowly for investors long-term. But yieldcos are built to issue equity and debt in an effort to grow through accretive acquisitions and a high dividend makes that difficult. So, this is a great dividend stock, but unless the stock price goes up it may not be a growth dividend beyond 2017's expected 12% dividend increase.
The growth dividend
On the other side of the yieldco market is NextEra Energy Partners. Its 4.6% yield is low enough that the company can acquire projects accretively, which it's planning on doing. Management sees the dividend growing 15% per year through at least 2022, which could more than make up for its lower yield than 8point3 Energy Partners today.
One thing this yieldco has going for it is the ability to buy projects opportunistically from any seller and its use of technologies like wind, not just solar. This could lead to more profitable acquisitions and more diversification than other yieldcos.
With the backing of NextEra Energy, this is a yieldco with a bright future. And its low yield today may be deceptively low for investors willing to hold the stock long-term.
10 stocks we like better thanWal-MartWhen investing geniuses David and TomGardner have a stock tip, it can pay to listen. After all, the newsletter theyhave run for over a decade, the Motley Fool Stock Advisor, has tripled the market.*
David and Tomjust revealed what they believe are theten best stocksfor investors to buy right now... and Wal-Mart wasn't one of them! That's right -- theythink these 10 stocks are even better buys.
Click hereto learn about these picks!
*StockAdvisor returns as of March 6, 2017The author(s) may have a position in any stocks mentioned.
Travis Hoium owns shares of 8point3 Energy Partners. The Motley Fool has no position in any of the stocks mentioned. The Motley Fool has a disclosure policy.