Which Retailers Will Be Open This Thanksgiving?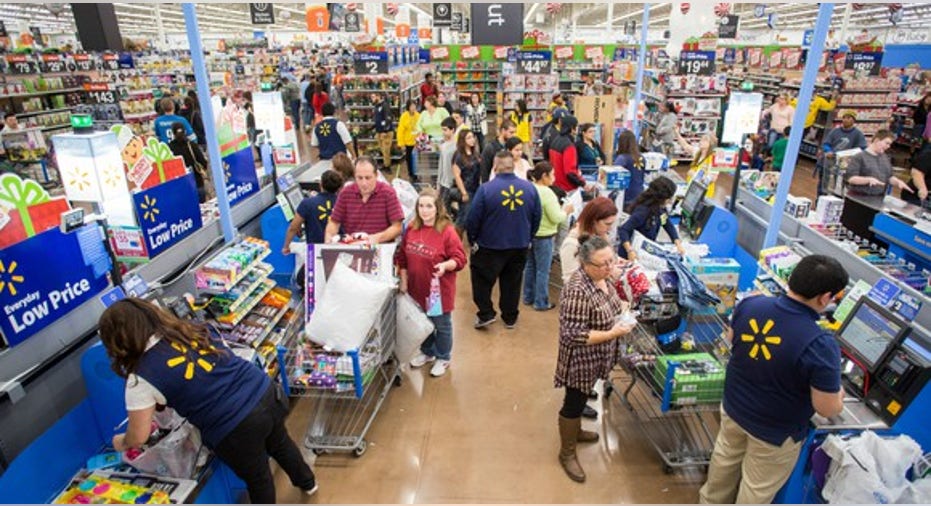 Opening up shop on Thanksgiving has become a damned if you do damned if you don't situation for retailers.
If a chain opens it faces push-back from worker advocates which fault if for forcing employees to come to work on a day typically spent with family. If a company chooses to stay closed it gives up a potentially huge day of sales.
Not opening brings a positive public relations spin, but in most cases it's hard to see how that translates to better sales throughout the rest of the season. It's a tough decision for retailers -- or at least they have to pretend it is -- but most of the biggest players will open their doors at some point on the actual Thanksgiving holiday.
Here's a look at which chains have opted to open their doors this Thanksgiving and the ones which have not confirmed their plans, but always have opened in the past.
JCPenney
The resurgent retailer will try to build on its recent momentum by opening its doors at 3 p.m. on Thanksgiving Day.J.C. Penney (NYSE:JCP) will also begin its online Black Friday sales at JCPenney.com a day earlier at midnight on Nov. 23. In addition the retailer will be handing out coupons on Thanksgiving Day to some of the first customers through its doors which could be worth up to $500 (if you spend $500) with others being worth from $10-$100.
Sears
This holiday season might be a last stand for Sears (NASDAQ:SHLD) and K-Mart and the two chains intend to put up a fight. Both will open their doors at 6 p.m. on Thanksgiving Day, with an array of items on sale, and a number of special promotions including enhanced discounts for people using Sears credit cards.
Wal-Mart, Target
The two giants of physical retailers won't be letting an opportunity to reach shoppers pass by and both will open on Thanksgiving. Wal-Mart (NYSE:WMT) will make its Black Friday deals available on its website one minute after midnight on Thanksgiving morning. Stores will open at 6 p.m. later that day.
Target (NYSE:TGT) will also kick off its Black Friday deals early Thanksgiving morning on its website with stores opening at 6 p.m. The retailer has also been offering free shipping through its website since late October and it, like Wal-Mart has already launched some holiday deals.
Best Buy
Best Buy (NYSE:BBY) has been a true retail turnaround success story, The company was in serious trouble a few years ago, but it has come raring back. Now, the chain is trying to continue its comeback tale by gearing up for another holiday season starting on Thanksgiving Day at 5 p.m. The chain has already made its Black Friday deals (at least some of them) available on its website.
The best of the rest...
Kohl's will open at 6 p.m. on Thanksgiving Day while Toys R Us will open its doors at 5 p.m., keeping them open for 30-straight hours.Macy's, another retailer struggling for survival, will also be opening at 5 p.m. (an hour earlier than it opened in 2015).
A number of stores including Barnes & Noble, GameStop, Staples,Office Depot, Marshalls, HH Gregg, Petco,PetSmart, Neiman Marcus, Saks Fifth Avenue, andDillard's won't open until early on Black Friday. One retailer, REI, won't be open on Thanksgiving or Black Friday. That chain has urged its customers and its staff to spend the day outside or otherwise involved in physical activity.
Forget the 2016 Election: 10 stocks we like better than Sears Holdings Donald Trump was just elected president, and volatility is up. But here's why you should ignore the election:
Investing geniuses Tom and David Gardner have spent a long time beating the market no matter who's in the White House. In fact, the newsletter they have run for over a decade, Motley Fool Stock Advisor, has tripled the market.*
David and Tom just revealed what they believe are the ten best stocks for investors to buy right now... and Sears Holdings wasn't one of them! That's right -- they think these 10 stocks are even better buys.
Click here to learn about these picks!
*Stock Advisor returns as of November 7, 2016
Daniel Kline has no position in any stocks mentioned. He will not be shopping on Thanksgiving. The Motley Fool has the following options: short January 2017 $28 puts on GameStop. Try any of our Foolish newsletter services free for 30 days. We Fools may not all hold the same opinions, but we all believe that considering a diverse range of insights makes us better investors. The Motley Fool has a disclosure policy.