Which markets are closed on Martin Luther King Jr. Day?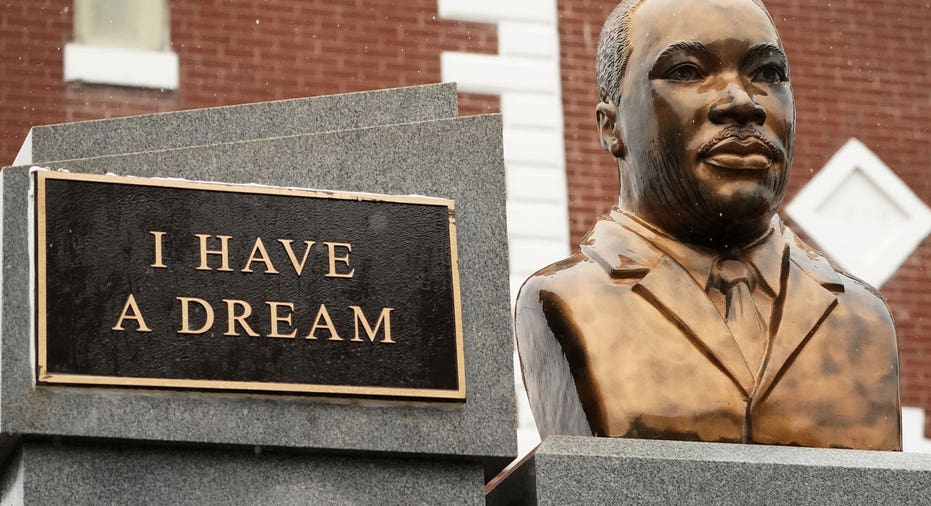 U.S. equities and bond markets will be closed for Martin Luther King Jr. Day on Monday, Jan. 15, meaning that the kickoff of this corporate earnings season will effectively span a long weekend.
CME Globex futures and options products across equities YMH8, +0.31% energy assets like crude oil WTCLZ8, +0.07% and bitcoin BTCF8, -2.29% will trade until 1 p.m. Eastern time on Monday.
Overseas markets are open as usual, as will be foreign-exchange markets DXY, -0.13%
The Securities Industry and Financial markets Association (SIFMA) recommends no trading in dollar-denominated securities, including bonds, money markets and certificates of deposit.
Stock benchmarks were edging higher in the lead-up to the long weekend, eclipsing losses from a modest sell-off on Wednesday when investors got spooked by reports that China could cut back on its purchases of U.S. Treasurys. The report has since been denied by Chinese officials.
The Dow Jones Industrial Average DJIA, +0.89% hit a new historical intraday high on Thursday. The S&P 500 SPX, +0.67% headed higher across the board, while the Nasdaq Composite Index COMP, +0.68% also set a new intraday high Thursday.
Better-than-expected weekly jobless claims but below-consensus producer price data on Thursday "will keep down fears about interest-rate hikes from the Federal Reserve," said David Madden, market analyst at CMC Markets U.K. "Traders are looking ahead to the U.S. earnings season," he said, which will kicked with quarterly reports from JPMorgan Chase & Co. JPM, +1.65% Wells Fargo & Co. WFC, -0.73% and BlackRock Inc. BLK, +3.27% on Friday.
Martin Luther King Jr. Day commemorates the Jan. 15, 1929, birth date of the civil-rights leader and is traditionally observed on the third Monday of January. King was assassinated on April 4, 1968.