Which Big Pharma Is the Best Dividend Stock?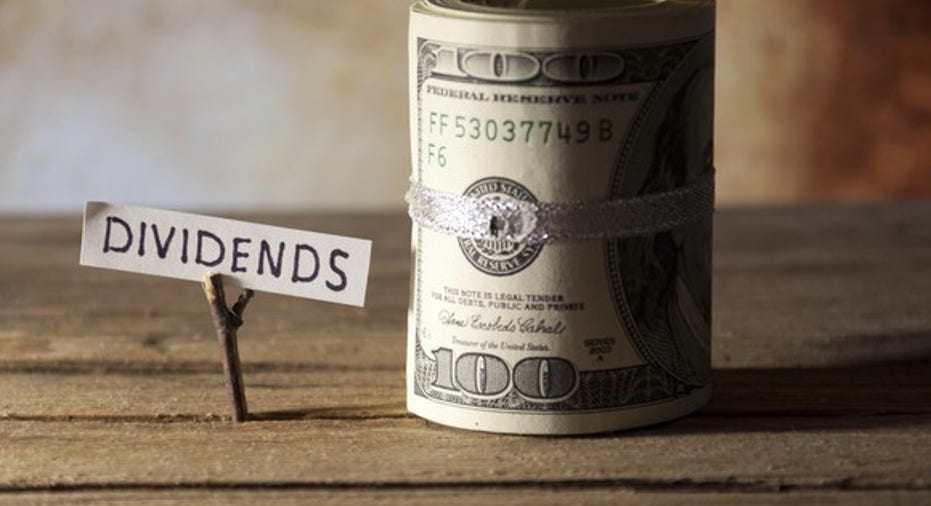 Dividend-paying pharma stocks tend to be great long-term investing vehicles because of their stellar free cash flows, strong growth prospects, and ability to weather most markets. Even so, there are literally dozens of names to choose from when it comes to this particular group -- making it especially hard to separate the wheat from the chaff, so to speak.
Complicating matters further, the stocks with the highest yields, like GlaxoSmithKline (NYSE: GSK), and even companies with the best recent track records from a payout perspective, such as the dividend aristocrat AbbVie (NYSE: ABBV) , can be deceptively attractive. Glaxo, for instance, offers a yield of almost 5%, but is staring down some hard choices from a capital allocation standpoint that might spark a sizable reduction in its payout going forward.
Image Source: Getty Images.
AbbVie, on the other hand, has grown its dividend faster than all of its major drug manufacturing peers over the past four years, and sports a juicy yield of 3.88%. But the company is overly reliant on its anti-inflammatory drug Humira for growth, which is a major red flag with several companies attempting to bring a copycat version to market soon.
Cutting to the chase, Johnson & Johnson (NYSE: JNJ) is, in my opinion, the valedictorian of the dividend-paying pharma stock class. And it's not even all that close of a race. Here's why.
Johnson & Johnson is an elite dividend stock
When it comes to the strength of its balance sheet, J&J is in a class by itself among major drug manufacturers. Despite its $30 billion acquisition ofActelion earlier this year, for instance, the company was able to maintain its coveted triple-A credit rating with both Moody's and Standard & Poor's. In fact, J&J is now the onlyU.S.-based pharma company to sport a triple-A rating.
The core issue is that J&J has shied away from credit-risky deals to drive growth over the course of its history, which simply can't be said for most of its peers. AbbVie, for example, has repeatedly relied on debt-financing to augment its clinical pipeline and product portfolio, causing its debt to equity ratio to balloon to jaw-dropping levels over the last few years. The point is that J&J has an exceptionally strong ability to meet its financial obligations moving forward, implying that its dividend program is about as safe as they come in the pharma space.
On the growth front, J&J is dealing with the introduction of biosimilar competitors to its top selling anti-inflammatory drug Remicade, and its prostate cancer drug Zytiga is starting to experience a pronounced slowdown in the United States. However, the drugmaker's significant investment in research and development has also allowed it to continually refresh its product portfolio.
The fairly new cancer drugsDarzalex and Imbruvica, for example, are both gobbling up significant share of their respective markets, helping to offset the weakness stemming from Remicade and Zytiga. The net result is that J&J's top line is forecast to grow by over 5% over the next two years, due, in large part, to its ability to bring major new drugs to market in an almost machine-like fashion.
Last but not least, J&J belongs to a select group of stocks known as "dividend aristocrats", reflecting the company's 54-consecutive year history of increases to its payout. In 2016, the company doled out a massive $8.6 billion in dividends to its shareholders, as well as another $7.3 billionin share repurchases. Put simply, J&J has an elite shareholders reward program in place, and its track record of paying dividends is among the best within its peer group, to put it mildly.
Investing takeaway
When it comes to dividends, it can be easy to get distracted by, say, AbbVie's rapidly escalating payout or Glaxo's junk bond-like yield. But the real name of the game in dividend investing is sustainability -- and that's where J&J excels. AbbVie and Glaxo may ultimately be able to maintain their rich payouts, but there's no question that J&J will be able to sustain -- and continually grow -- its dividend program going forward. And that's why J&J is my favorite dividend-paying pharma stock.
10 stocks we like better than Johnson & JohnsonWhen investing geniuses David and Tom Gardner have a stock tip, it can pay to listen. After all, the newsletter they have run for over a decade, Motley Fool Stock Advisor, has tripled the market.*
David and Tom just revealed what they believe are the 10 best stocks for investors to buy right now... and Johnson & Johnson wasn't one of them! That's right -- they think these 10 stocks are even better buys.
Click here to learn about these picks!
*Stock Advisor returns as of May 1, 2017
George Budwell has no position in any stocks mentioned. The Motley Fool owns shares of and recommends Johnson & Johnson and Moody's. The Motley Fool has a disclosure policy.