Where Will Twilio Inc. Be in 10 Years?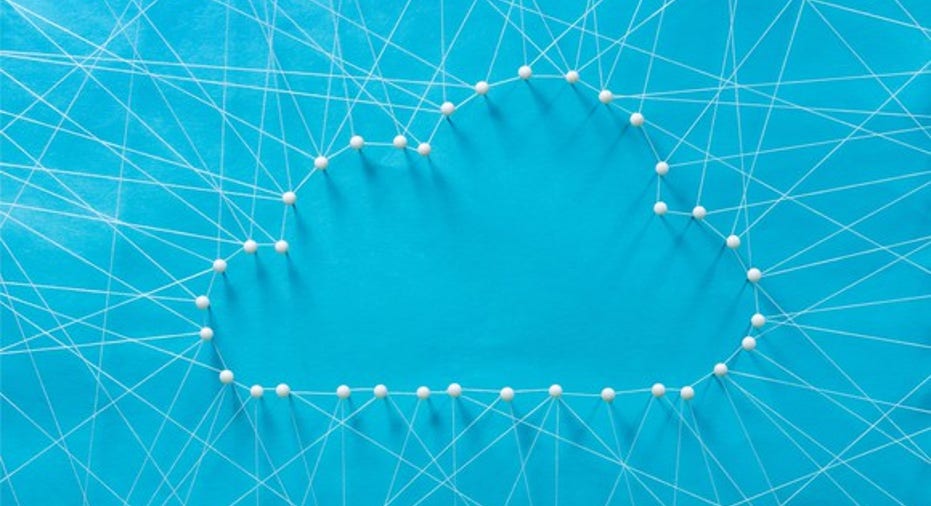 Twilio (NYSE: TWLO) has been a tough stock to own over the past year. Despite posting around 60% annual sales growth in its first two quarters as a public company, concerns about its valuation, lack of profits, and heavy dependence on a handful of customers kept investors at bay.
As a result, Twilio took investors on a roller-coaster ride -- surging from an IPO price of $15 last June to almost $70 before plunging back to the low $30s. But Twilio still trades at 6.3 times sales today, which remains slightly higher than its industry average of 5.5.
Image source: Getty Images.
I recently discussed Twilio's near-term challenges, and noted that it was still a decent speculative stock to own. But today, I'll look much further ahead into Twilio's future to see where the company could be in ten years. Let's discuss five possible futures for the cloud service provider.
1. It gets bought out
Twilio's cloud service -- which serves as a middleman for delivering SMS messages, voice calls, videos, and other content within mobile apps -- is widely considered a "best in breed" service for app developers. That's why its top customers include Facebook's (NASDAQ: FB) Messenger and WhatsApp, Uber, and Airbnb.
These companies pay Twilio to handle those requests, since it's generally cheaper and more convenient than developing those features from scratch. This approach lets developers dedicate most of their resources to refining core services, like WhatsApp's messaging features or Uber's ride-hailing service.
That best in breed reputation makes Twilio a lucrative buyout target for any cloud-based company that wants to add Facebook and Uber to its list of clients. A potential suitor might be Amazon's (NASDAQ: AMZN) AWS, which already usesTwilio's platform to deliver text and voice messages to software developers.
2. It gets rendered obsolete
However, companies like Amazon and Facebook could also realize that they could simply add Twilio-like features to their own data centers, which could cut the company out of the loop. There's also the threat of carriers launching similar cloud services for delivering voice and text messages to apps.
Internet telephony provider Vonage (NYSE: VG), for example, acquired Twilio's smaller rival Nexmo last year. That purchase didn't seem significant until Uber's rival Lyft started using Nexmo alongside Twilio asa potential "alternative" provider for SMS messages earlier this year. If push comes to shove, Vonage could apply a loss-leader strategy to Nexmo to lure other customers away from Twilio -- which could send Twilio's bottom line slipping further into the red.
3. It becomes a cybersecurity company
Twilio has been adding new services to its platform to boost its average revenues per customer. Last year, it launched the Twilio Enterprise Plan, which offers security, access management, and administration tools for large organizations.
If Twilio develops or acquires more cybersecurity assets for that platform, it could evolve into a full-featured cybersecurity company that encrypts all the data delivered across its protected mobile apps. That move would certainly lock in more customers and widen its moat against rivals like Vonage.
4. A more diversified cloud service provider
In many ways, Twilio resembles a young Salesforce (NYSE: CRM) -- a rapidly growing cloud SaaS (software as a service) provider witha head start in a niche market. That's probably why the company recently hired former Salesforce COO George Hu as its new COO.
With Hu on board, Twilio might start diversifying its business with additional cloud-based services. For example, Salesforce expanded inorganically to diversify its core CRM (customer relationship management) business into four main segments -- itsSales Cloud, Service Cloud, Marketing Cloud, and Salesforce Platform.
By scaling up, Salesforce maintained its market-leading position and eventually generated consistent non-GAAP profits. If Twilio follows that model -- by leveraging its market-leading position in cloud-based SMS and video delivery to expand into other cloud markets -- it could become a more diversified and profitable business over the next decade.
But a lot could happen within ten years...
I won't pretend to know where Twilio is headed, but a lot could happen within the next decade. I personally own a small position in Twilio, but I believe that it remains a highly speculative play which could either double or be cut in half over the next few years. This makes it an interesting side bet on the cloud and mobile markets, but it's far too risky as a core position for most investors.
10 stocks we like better than TwilioWhen investing geniuses David and Tom Gardner have a stock tip, it can pay to listen. After all, the newsletter they have run for over a decade, Motley Fool Stock Advisor, has tripled the market.*
David and Tom just revealed what they believe are the 10 best stocks for investors to buy right now... and Twilio wasn't one of them! That's right -- they think these 10 stocks are even better buys.
Click here to learn about these picks!
*Stock Advisor returns as of April 3, 2017
Leo Sun owns shares of Amazon and Twilio. The Motley Fool owns shares of and recommends Amazon and Facebook. The Motley Fool recommends Salesforce.com and Twilio. The Motley Fool has a disclosure policy.