Where Will Sirius XM Radio Be in 10 Years?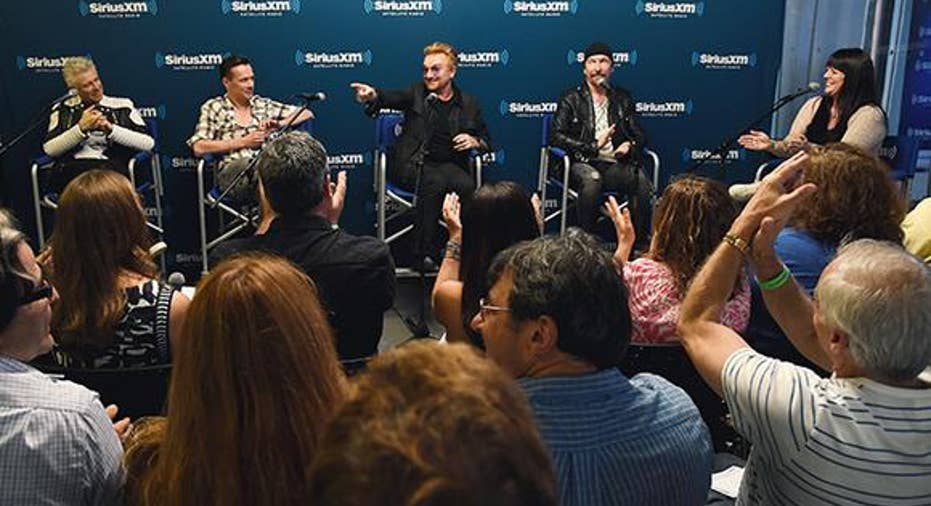 Image source: Sirius XM.
You have to give Sirius XM Radio some credit, in more ways than one. The country's lone provider of satellite radio priced its placement of $1 billion in senior notes yesterday afternoon.
Sirius XM will be on the hook for a modest interest rate of 5.375%, which isn't too shabby for debt that matures come 2026. Sirius XM had announced earlier in the day that it would be raising just $750 million this way, but it's hard to turn down cheap financing when institutional investors want to give you more.
Sirius XM has come a long way. Seven years ago it needed a little more than half as much as it raised yesterday. It was desperate, turning to Liberty Media for the money. Liberty Media was able to command a 15% interest rate on debt that would mature a little more than three years later back in 2009. Now it's able to borrow at roughly a third of that rate for a maturity date that is three times as far out in the distance.
That wasn't the worst part of the 2009 financing round that kept the premium radio provider out of bankruptcy. In order to seal the deal, Sirius XM had to surrender a 40% preferred share stake. That's significant. Sirius and XM had completed a merger of equals a year earlier, and since that would be 60% of the company after Liberty Media's infusion it means that each satellite radio platform was valued at a cool 30% of the total company. It may seem unreal today, but Liberty Media's equity kicker for serving as Sirius XM's loanshark on top of a sky-high borrowing cost was more valuable than either Sirius or XM.
That 40% chunk of Sirius XM is a pretty big deal for a stock that is now commanding a market cap north of $19 billion and an enterprise value closer to $24 billion. Liberty Media went on to buy its way into a controlling stake in the business.
Party like it's 2026
Where will Sirius XM be in 10 years, when the debt is due? Bears will argue that it will be gone, dead as a transitory technology that seems as dated as an 8-track tape slot on your car's dashboard. However, Sirius XM hasn't had a problem shifting into a high enough gear to scale that wall of worry.
It topped 30 million subscribers during the first quarter. Figuring out where that will be by 2026 is a risky but necessary exercise for long-term investors. They may like the answer. There are now 85 million cars out there with satellite radio receivers. That may seem disappointing at first, knowing that there are 55 million dormant receivers driving around the road, but more cars are rolling off with factory-installed receivers than those heading into the junkyard.
Sirius XM is forecasting that the embedded fleet of cars with Sirius or XM receivers will balloon to 185 million vehicles a decade from now. If we assume that today's rate with 35% of those 85 million receivers being active continues we would be talking about 65 million subscribers out of those 185 million cars.
That may prove to be optimistic, since historically we've seen the percentage of activated receivers decline. The number of drivers that are on the road long enough each month to justify a satrad subscription is not infinite. However, with Sirius XM's rates inching higher and the media giant tapping into new ways to cash in on its modestly affluent audience to promote other offerings it's also a fair assumption that it will be generating more revenue off of each active user at that point.
Sirius XM has in impressive track record of growth and profitability, and inertia alone will result in Sirius XM being in an even better place when it has to shell out the $1 billion in principal a decade from now. Borrowing costs in general may be higher come 2026, but it's also possible that Sirius XM won't need the leverage. Sirius XM is fine today, and it should be in better shape when the money is due. That is, after all, why creditors with more at stake here are comfortable holding Sirius XM with such a long leash at such a low rate.
The article Where Will Sirius XM Radio Be in 10 Years? originally appeared on Fool.com.
Rick Munarriz has no position in any stocks mentioned. The Motley Fool has no position in any of the stocks mentioned. Try any of our Foolish newsletter services free for 30 days. We Fools may not all hold the same opinions, but we all believe that considering a diverse range of insights makes us better investors. The Motley Fool has a disclosure policy.
Copyright 1995 - 2016 The Motley Fool, LLC. All rights reserved. The Motley Fool has a disclosure policy.