Where is Xi? Missing Leader Spotlights China's Murkiness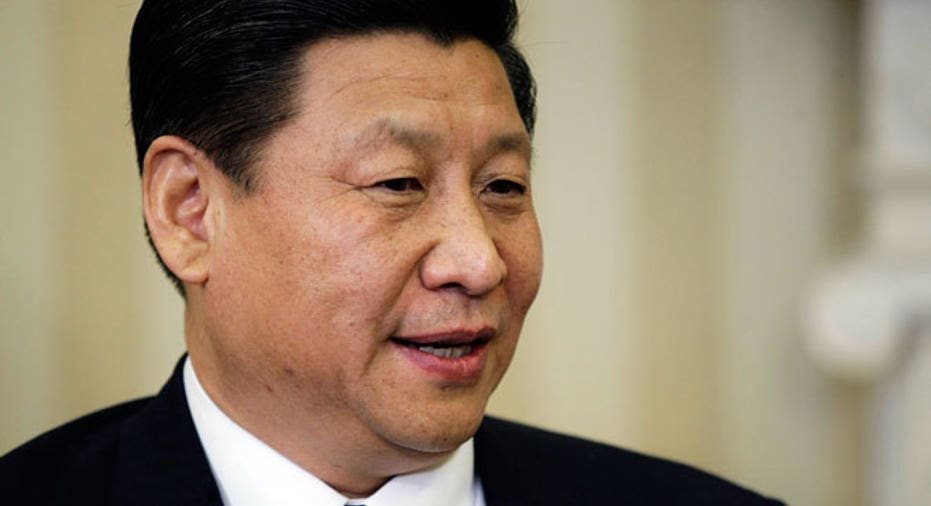 Imagine if the president-elect of the U.S. simply vanished for 10 days, with no word on his health or whereabouts.
That's almost exactly what is quietly happening in China, where president-in-waiting Xi Jinping hasn't been seen in public since September 1, skipping meetings with foreign leaders and sparking a wave of intrigue about his future.
Coupled with doubts over the accuracy of the country's economic data, the Xi incident highlights the nerve-racking uncertainty facing investors who want to bet on China, a hugely important yet frustratingly opaque economic player.
"It's a reminder looking at China through the lens of pure capitalism doesn't apply. It definitely has a chilling effect on the enthusiasm for exposure to China, in spite of the fact it's hard to ignore," said Peter Kenny, managing director at Knight Capital Group (NYSE:KCG).
Xi's disappearance has kept the rumor mill in political and financial circles churning, with speculation over whether he is sick, suffered an injury or is being held up by a renewed power struggle inside the world's second-largest economy.
China watchers widely expected Xi, the country's vice president, would officially take power at country's 18th People Congress next month.
However, Xi has fallen off the grid, canceling high-profile meetings with U.S. Secretary of State Hillary Clinton and Denmark Prime Minister Helle Thorning-Schmidt last week.
"His absence is highly unusual. Wall Street watering holes are filled with speculation about the cause of his disappearance from public sight," Art Cashin, UBS's (NYSE:UBS) director of floor operations at the New York Stock Exchange, wrote in a note this week.
"No one really knows exactly where he is. It is a little troubling," said Win Thin, global head of emerging market currency strategy at Brown Brothers Harriman.
Thin said he's not panicking, but did acknowledge concerns caused by a "fairly tame" monetary policy response to China's economic slowdown and the new political questions.
"My yellow light would be blinking right now," he said.
China is already suffering from a credibility problem of sorts in the financial markets, with some public companies coming under U.S. regulatory scrutiny and investors questioning the veracity of the country's official economic statistics.
Those concerns, on top of the latest political mystery, increase the potential downside of exposing your portfolio to the Asian giant.
"You have to factor that into your pricing," said Kenny. "It makes it more expensive because there's more risk associated with an investment in China than there is elsewhere."
To some extent, investors slinging cash into emerging markets expect some level of political instability in these countries.
"These kinds of episodes remind investors it's not like they're buying the S&P 500. There's definitely some added risk," said Thin.
Still, China is not your run-of-the-mill emerging market that can simply be ignored by the risk-averse.
With annual gross domestic product of $7.3 trillion, China is the world's second biggest economy. And unlike other economic heavyweights, China is still growing, albeit at a slower pace than some had expected.
China also has a voracious appetite for natural resources, helping prop up prices of commodities like crude oil and copper and moving equity markets around the world.
"The backstop for the Chinese is that it is a growth machine unlike anything that ever existed before. You have to have exposure but you have to pay for that exposure," said Kenny.
The lack of transparency in China and other emerging markets stands in stark contrast with the relative stability of the world's largest economy: the U.S.
Despite concerns about political gridlock and high unemployment, the U.S. is still the world's most attractive developed economy, and one that won't simply lose track of its political leaders overnight.