Where Does Wynn Resorts, Limited Make Its Money?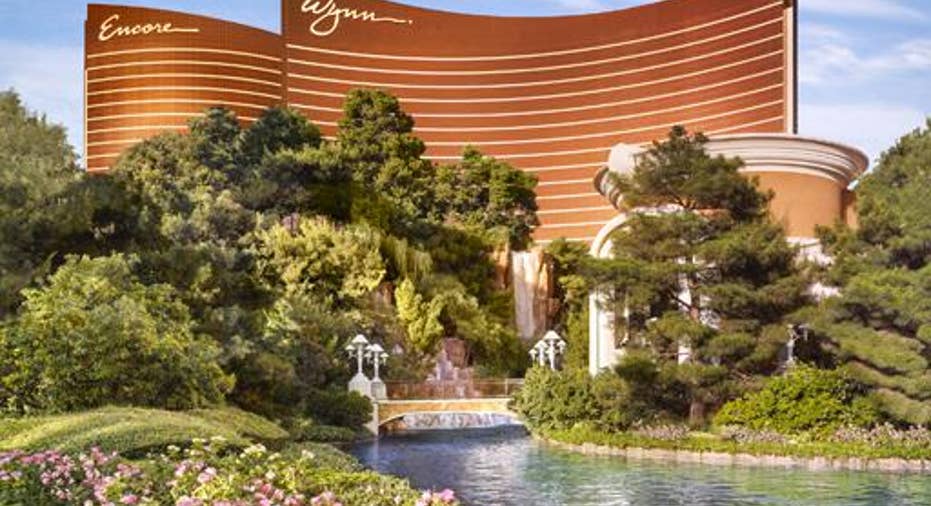 Image source: Wynn Resorts.
Understanding where a company makes its money is key for any investment. And in the gaming industry it can be the difference between a great bet and one that goes south quickly.
For Wynn Resorts , the places it has made its money have driven its rise and fall over the past five years.
Data from Wynn Resorts. Chart by author.
Where Wynn Resorts' revenue comes from The first thing to look at is the locations where Wynn Resorts gets its revenue. You can see in the chart below that Macau generated about 60% of the company's revenue in 2015, despite a drop in gaming revenue for the region.
It's Macau that drove Wynn Resorts' rise out of the recession and through mid-2014, but it's also Macau that has hurt the stock given the region's decline over the past two years.
In the coming years, we'll likely see this dependence on Macau rise. Wynn Palace will open this summer, and should be the company's biggest revenue generator, so it's essential to understand how money is made in Macau.
Who is spending money in Macau? Within the regional numbers, it's important to understand where Wynn Resorts makes its money because it varies widely between Macau and Las Vegas. First, we'll dig deeper into the Macau market.
Image source: Wynn Resorts.
According to a recent presentation, Wynn said that the mass gaming market alone made up 52% of EBITDA (a proxy for cash flow) contribution in 2015. 60% of that mass market was premium players, who may be considered "high rollers" in the U.S. VIP play was an additional 17% -- these are the customers that come primarily through junkets.
What's key here is that gaming made up 79% of EBITDA in 2015, very different than what we see in Las Vegas.
Who is spending money in Las Vegas? Wynn broke out EBITDA by segment in Macau, but in quarterly results it gives revenue by segment for Las Vegas. And you can see that just 35% of Las Vegas' revenue comes from the casino, while 42% comes from food, beverages, and entertainment.
Data from Wynn Resorts. Chart by author.
Las Vegas has clearly become a non-gaming destination, with more and more customers willing to pay to stay in beautiful hotel rooms, have VIP access at nightclubs, and see extravagant shows. Wynn has led the non-gaming charge in Las Vegas, and that should help it with future developments.
What this means for Wynn's future The charts above are really backward-looking at Wynn's operations now that the $4.1 billion Wynn Palace in Macau is almost complete and the $2.0 billion Wynn Boston Harbor has broken ground. But they show where the company is tied to the macro environment and where it focuses sales.
In Macau, the company is highly dependent on the gaming market, particularly the high end of the market. That's why the drop in VIP play over the past two years has been so devastating for the company. Wynn Palace will continue that general trend, although it should get a slightly higher percentage of revenue from non-gaming sources.
In Las Vegas, the party scene and other revenue sources off the gaming floor drive results. And that will likely be the case in the Boston Harbor as well. Gambling in the U.S. just isn't as important as it is in China, something investors need to keep in mind when looking at Wynn Resorts.
The article Where Does Wynn Resorts, Limited Make Its Money? originally appeared on Fool.com.
Travis Hoium owns shares of Wynn Resorts, Limited. The Motley Fool owns shares of Wynn Resorts, Limited. Try any of our Foolish newsletter services free for 30 days. We Fools may not all hold the same opinions, but we all believe that considering a diverse range of insights makes us better investors. The Motley Fool has a disclosure policy.
Copyright 1995 - 2016 The Motley Fool, LLC. All rights reserved. The Motley Fool has a disclosure policy.