Where are they now? A look at the big names in Mark Zuckerberg's donation to Newark schools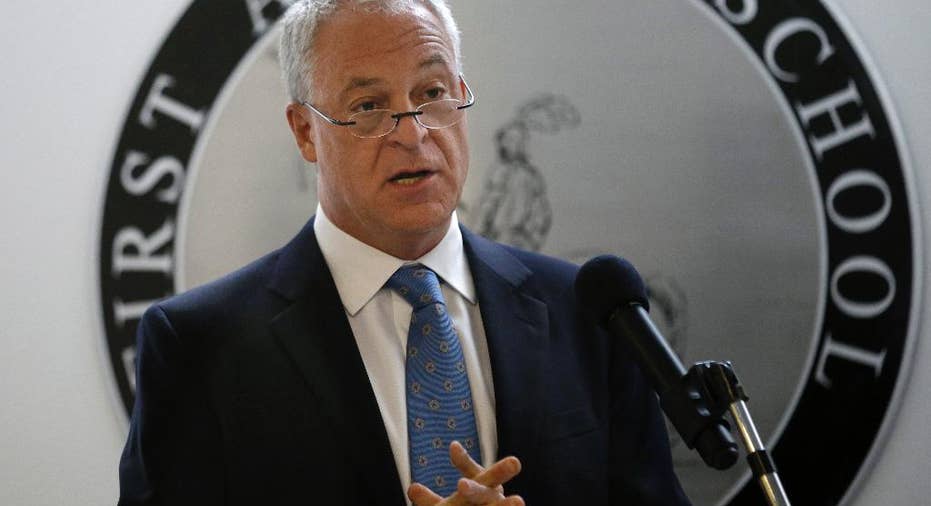 In his first major philanthropic move, Facebook founder Mark Zuckerberg announced five years ago this week that he was donating $100 million to improve the schools of struggling Newark, New Jersey. A look at some of the key players in how the gift came about and was rolled out:
___
MARK ZUCKERBERG: The Facebook founder and his wife, Priscilla Chan, have continued making large donations. In 2012 and 2013, Zuckerberg donated Facebook stock worth a total of $1.5 billion to the Silicon Valley Community Foundation. And last year, the couple donated $120 million to educational causes in the San Francisco Bay area. Zuckerberg told The Associated Press in an interview last year that one major lesson from Newark that is being applied in the later donation is to make sure the desires of the public are considered.
___
CHRIS CHRISTIE: The Republican New Jersey governor is now seeking his party's 2016 presidential nomination. In 2012, after Zuckerberg's donation, he had a moment of peace with the Newark Teachers Union, helping broker a new contract that included merit pay, as well as back pay — a deal that used nearly half of Zuckerberg's gift. But while campaigning this year, he has bashed its parent union, the American Federation of Teachers. He was asked during an August interview, "who deserves a punch in the face?" His answer was "the national teachers union." Meanwhile, the 2012 contract expired in June, and there's no deal for a new one.
___
CORY BOOKER: Booker, a Democrat, was the rising-star mayor who initially met with Zuckerberg about the gift in 2010. He was elected to the U.S. Senate in 2013. In the election last year to replace him as mayor, education was a key issue. Both candidates called for an end of the state control of Newark's public schools. The winner was Ras Baraka, a former high school principal who took a stance against many of the changes being made as a result of Zuckerberg's donation.
___
CAMI ANDERSON: Anderson was hired by the state government in 2011 as superintendent of the Newark Public Schools. She was often criticized for a having an autocratic style and not engaging the public. Her system to have students apply to district and charter schools instead of being sent to their neighborhood schools as a default was widely derided when it was put into place last year. Anderson left the job in June.
___
CHRISTOPHER CERF: Cerf was hired to run the state Education Department soon after Zuckerberg's donation was announced. Many of the consultants who worked on Newark school policies funded by Zuckerberg were former colleagues of Cerf. He hired and defended Anderson. Cerf left state government in 2014 to take a job at an educational software company. Christie nominated him to replace Anderson as superintendent when she departed, and the state Board of Education approved him 6-4. His job includes getting the district out from under state control.
___
GREG TAYLOR: Taylor was the first CEO of the Foundation for Newark's Future, which was created to spend much of Zuckerberg's donation. Taylor was paid $436,000 in 2012, his last full year on the job. In 2013, he took a job in the front office of the NBA. He was replaced at the foundation by Kim McLain, a former executive at the Newark Charter School Fund.