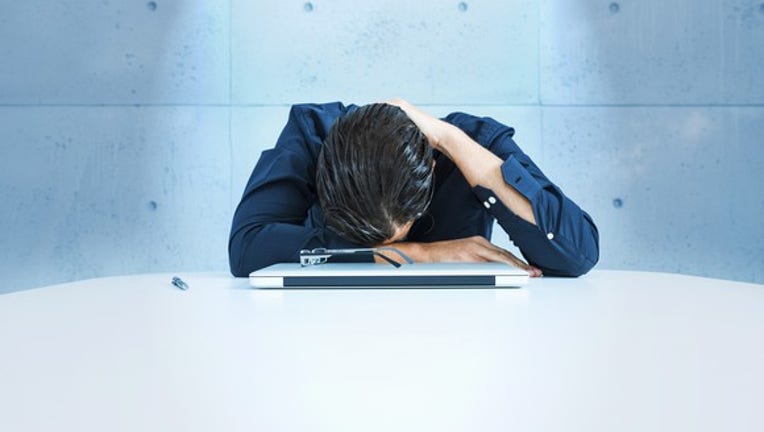 If it weren't for bad luck, Gilead Sciences (NASDAQ: GILD) might not have any luck at all.
At least it might seem that way lately for the biotech's shareholders. There has been plenty of bad news with Gilead's announcements in recent months. When will Gilead Sciences' unlucky streak end?
Image source: Getty Images.
The streak
Most recently, Gilead announced disappointing results from a couple of late-stage studies ofmomelotinib in treating myelofibrosis.In its third-quarter earnings call, the company said that it wouldn't advance GS-5745 in treating Crohn's disease and thateleclazine failed to meet its primary endpoint in a late-stage study fortreatinglong QT-3 syndrome, a rare heart rhythm disorder.
A few weeks earlier, Gilead announced that it wouldn't pursue late-stage studies of GS-4997 in pulmonary arterial hypertension (PAH) ordiabetic kidney disease (DKD) after mid-stage failures in both indications.Before that, Gilead canceled its phase 2/3 clinical studies ofGS-5745 in treating ulcerative colitis.
These pipeline setbacks are especially concerning because Gilead needs all the help it can get. In addition to the company's seeming streak of bad luck with its pipeline, Gilead is also in the midst of a negative streak of financial results. Sales for Harvoni and Sovalid continue to plunge.
All this bad news has taken its toll on Gilead's stock. Shares are down nearly 30% so far in 2016. Even the election results that helped most biotech stocks haven't been enough to turn things around for Gilead. While Gilead's shares bounced around 8% after the election, the stock has given up around half of those gains.
Changing fortunes
What will it take for Gilead to break the cycle of bad news? Report some good news. I think that there are three potential ways that the biotech could end its unlucky streak.
First, Gilead could report better-than-expected results for its hepatitis C franchise. Don't expect Harvoni's sales to rebound. That probably won't happen. However, sales growth for new hep C drug Epclusa combined with an end to Harvoni's sales free fall would likely make investors much happier.
Second, Gilead could deliver positive results from its pipeline. At this point, any positive results would be nice. But Gilead really needs something that will be impressive, like overwhelming efficacy from one of its candidates targeting treatment of nonalcoholic steatohepatitis (NASH).
Third, the biotech could make an acquisition that pleases the investment community. Some are rooting for Gilead to buy Incyte (NASDAQ: INCY). Gilead CEOJohn Milligan particularly mentioned the company's interest in expanding its oncology portfolio. Incyte's Jakafi and strong pipeline of experimental cancer drugs, includingepacadostat, could be just what's needed to turbocharge the stock.
The tricky thing with the acquisition game, however, is to buy a company that's a great fit while not paying so much that Wall Street frowns on the deal. My concern with Gilead buying Incyte is that the price tag could be too steep.Personally, I prefer the idea of Gilead making a string of smaller acquisitions.
What will Gilead do?
Gilead doesn't have a lot of control over two of these options for ending its unlucky streak. If the biotech could have stemmed the sales loss for Harvoni already, it would have done so. And there's not a whole lot the company can do about how well pipeline candidates succeed.
However, Gilead can certainly impact its fortunes with a smart acquisition strategy. All signs point to the biotech doing just that. Investors should be encouraged that John Milligan indicated that Gilead would set a high standard for any deals it made.
While Gilead has experienced more bad news lately than good, the company's huge cash stockpile and solid cash flow give it the ability to end the streak. Like famous U.S. general Douglas MacArthur once said, "The best luck of all is the luck you make for yourself."
Forget the 2016 Election: 10 stocks we like better than Gilead Sciences Donald Trump was just elected president, and volatility is up. But here's why you should ignore the election:
Investing geniuses Tom and David Gardner have spent a long time beating the market no matter who's in the White House. In fact, the newsletter they have run for over a decade, Motley Fool Stock Advisor, has tripled the market.*
David and Tom just revealed what they believe are the ten best stocks for investors to buy right now... and Gilead Sciences wasn't one of them! That's right -- they think these 10 stocks are even better buys.
Click here to learn about these picks!
*Stock Advisor returns as of November 7, 2016
Keith Speights owns shares of Gilead Sciences. The Motley Fool owns shares of and recommends Gilead Sciences. Try any of our Foolish newsletter services free for 30 days. We Fools may not all hold the same opinions, but we all believe that considering a diverse range of insights makes us better investors. The Motley Fool has a disclosure policy.