When Will Baidu Inc. Split Its Stock Again?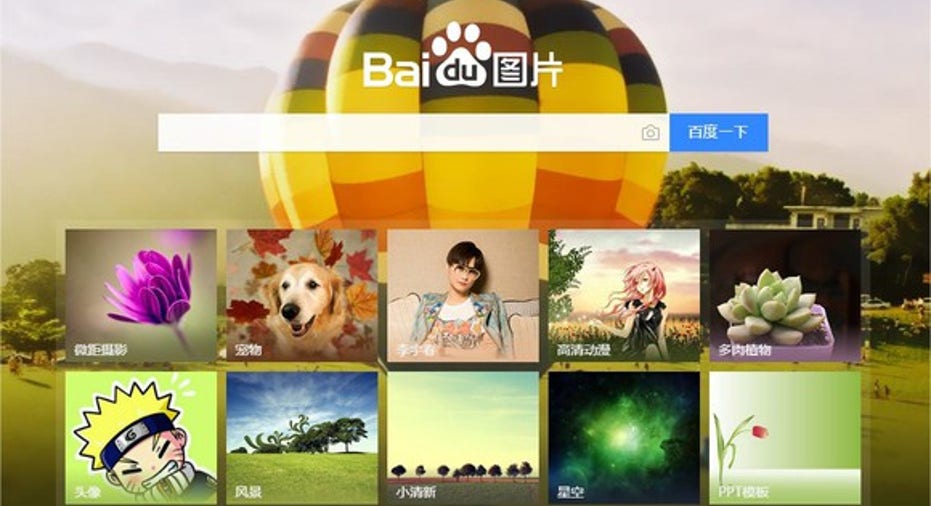 Baidu (NASDAQ: BIDU), often called the "Google of China", is one of the most well-known Chinese stocks on the U.S. market. However, its current price in the $170s may seem high for investors who prefer to buy stocks in even lots of 100 shares.
To reach those smaller investors, companies often split their shares when the stock price exceeds certain levels. Let's examine Baidu's split history to see if the stock might split again.
Image source: Author's screenshot.
Baidu's split history
Baidu went public at $27 per share in2005. A single even lot would have cost $2,700. Baidu's stock price subsequently rose to around $700 in the first half of 2010, which prompted the company to do a 10-for-1 split in May. That split would have boosted your original position to 1,000 shares -- which would be worth over $170,000 today.
If Baidu is waiting for the stock to reach $700 again before it splits, then investors shouldn't expect a split anytime soon. Its growth has decelerated considerably over the past few years, and the stock actually fell 5% over the past 12 months. However, splitting the stock could boost liquidity and bring back smaller retail investors.
Why stock splits don't really matter
Over the long term, stock splits are mainly psychological. A stock isn't really "cheaper" if it's trading at a lower price, because the price is simply the market capitalization divided by the number of outstanding shares. If a company doubles its number of outstanding shares while cutting the price in half, it's meaningless because the investor still buys the same percentage of the company.
A stock only becomes "cheap" if its price compares favorably to its earnings per share (EPS). For example, Baidu's price-to-earnings (P/E) multiple of 38 is calculated by dividing its stock price as of this writing ($173.25) by its diluted EPS over the past four quarters ($4.59). If we compare that P/E to the industry average of 50 for internet information providers, we'll notice that Baidu is "cheap" relative to its industry peers.The P/E ratio stays exactly the same before and after stock splits, since the stock price declines relative to the amount of additional shares added.
That's why Warren Buffett famously hates stock splits. Buffett has never approved a split of Berkshire Hathaway's (NYSE: BRK-A) Class A shares, which cost about $270,000 per share, because he believes splitting the stock to "affordable" prices attracts undesirable short-term traders. Nonetheless, Berkshire still issued cheaper class B (NYSE: BRK-B) shares in 1996, then split those shares 50-for-1 in 2010 to fund its acquisition ofrailroad Burlington Northern Santa Fe.
What Baidu investors should be watching
Instead of wondering when Baidu will split its stock, investors should pay attention to the factors which could influence its growth over the next few years. Baidu's revenue rose just 6% in 2016, compared to 35% growth in 2015, dueto a government crackdown on misleading ads, a swap of its stake in online travel agency Qunar (NASDAQ: QUNR)with its rival Ctrip (NASDAQ: CTRP), and competition from rival ecosystems like Tencent's (NASDAQOTH: TCEHY) WeChat. However, analysts expect Baidu's sales to rise 21% this year as those headwinds fade.
On the bottom line, Baidu's non-GAAP earnings per ADS fell 64% in 2016, due to aggressive investments in its O2O (online-to-offline) ecosystem -- which adds ride hailing, payments, deliveries, and other services to its mobile app. Those investments could counter the growth of Tencent's WeChat O2O ecosystem, which reaches846 million monthly active users. Analysts expect Baidu's non-GAAP earnings to stay nearly flat this year but rebound 38% next year as it eases off those investments.
The key takeaway
I personally own Baidu stock, and I don't care if the company ever splits its stock again. Instead, I'll be keeping an eye on the stock's valuations, its ability to move past the controversies and reorganizations of 2016, and the ways that it counters Tencent's social-centric growth. If Baidu stays cheap relative to its industry peers and its ecosystem investments pay off, then I'll maintain my position that the company is still a solid long-term play on China's growth.
10 stocks we like better than BaiduWhen investing geniuses David and Tom Gardner have a stock tip, it can pay to listen. After all, the newsletter they have run for over a decade, Motley Fool Stock Advisor, has tripled the market.*
David and Tom just revealed what they believe are the 10 best stocks for investors to buy right now... and Baidu wasn't one of them! That's right -- they think these 10 stocks are even better buys.
Click here to learn about these picks!
*Stock Advisor returns as of February 6, 2017
Leo Sun owns shares of Baidu. The Motley Fool owns shares of and recommends Baidu and Berkshire Hathaway (B shares). The Motley Fool recommends Ctrip.com International. The Motley Fool has a disclosure policy.