When Should We Start to Pay Attention to Cheniere Energy's Earnings?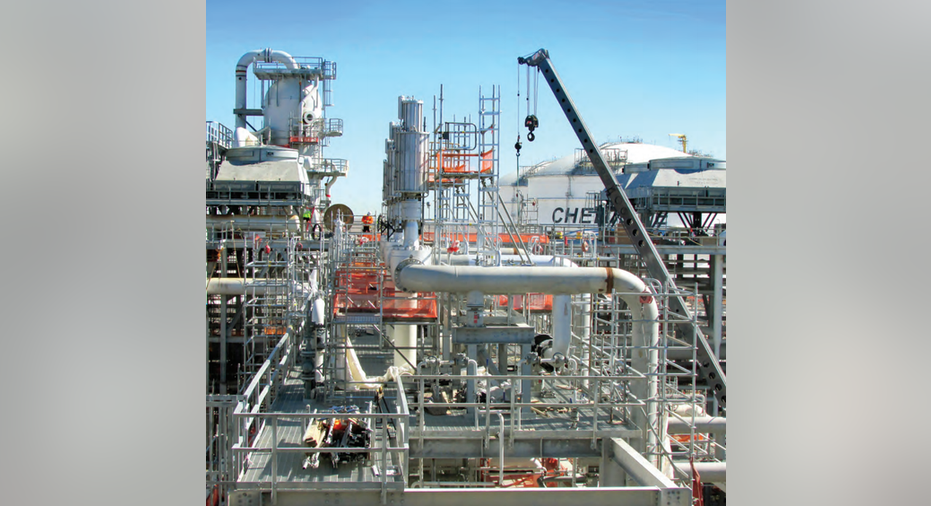 Image source: Cheniere Energy annual report.
Cheniere Energy had a monumental moment this year, when it produced and delivered its first cargo of LNG from its facility in Louisiana. This has been a a long time coming for a company that now doesn't have to worry so much about whether it will find the funding to successfully bring this facility to fruition. Now that it's producing something that's a revenue-generating asset, some investors may be tempted to head for the quarterly earnings reports to see how the company is doing. At this point, that would be a mistake. So let's look at why you may want to ignore most of the company's earnings numbers for the time being and what you should be looking for instead.
Now an operating company, sort ofYou have to give credit to a company that's finally made its roots in an industry that looks to be lucrative for some time to come. After spending a few years building out LNG import terminals, founder and former CEO Charif Souki had the wherewithal to notice the coming boom in natural gas production from shale and quickly pivot to an LNG-exporting company. With natural gas looking like it will be an abundant resource in the U.S. for years to come, it appears that Cheniere has a pretty strong competitive advantage in the industry. It also helps that the company has gone out and secured long-term, fixed-fee contracts that should take the sting out of being in a commodity business and ensure some security that it can generate robust cash flows.
Image source: Cheniere Energy investor presentations.
One thing to consider, though, is that the company delivering its first cargo of LNG does not mean that it is a fully functioning business yet. In fact, that delivered cargo was generated from oe of the five planned liquefaction trains under construction at its Sabine Pass facility. Even under managments rather ambitious schedule, the originally planned four liquefaction trains aren't expected to be online until late 2017.
Image Source: Cheniere Energy investor presentation
Another thing to consider here is that the Sabine Pass facility is wholly owned and operated by Cheniere's subsidiary partnership Cheniere Energy Partners . Thanks to a rather complex corporate strucutre, Cheniere Energy, the parent, won't start to see the financial benefits from this facility until other financial obligations are paid to other parties.
Cheniere Energy will benefit more directly once the Corpus Christi facility is up and running, because that one is wholly owned by the parent company, but again this one isn't expected to be fully operational until late 2018 at the earliest.
With the real earnings power of the company not slated to come online for another year or two, it's still too early to tell if the company is hitting the financial marks it has laid out in its numerous investor presentations.
What to look forSome parts of Cheniere Energy can be hard to understand, but there's one component of the business that should make it easier to analyze: its revenue. The supply contracts, as well as some newly minted short- and medium-term contracts through its marketing arm, mean that more than 87% of Cheniere's LNG processing capacity is under contract. This gives an immense amount of clarity to the revenue side of the business.
What that means is the only variable we're left to get a better handle on is the cost side of the business, and that will mostly come down to operational excellence. In its investor presentations, management has laid out pretty detailed EBITDA projections. Meeting those projections accurately will be largely predicated on the company's ability to control operational costs. That's something we have yet to see the company do yet.
So when the company does report earnings, one thing investors should do instead of digging into profit numbers is to look at any comments from management about operational delays, unplanned downtime, or higher-than-anticipated operational costs. It's probably fair to cut the company a little slack as its first train or two come online because, again, it's a first time operator. Persistent news about delays or higher-than-expected costs, though, should be a sign of caution that the company may not be able to hit those EBITDA projections on the nose.
What a Fool believesWe're starting to enter a new phase in Cheniere's life cycle. Instead of a speculative bet on whether the company can realize the idea of exporting LNG from the U.S., now investors need to focus on the nuts and bolts of an operating company. We're still a way off from seeing these results trickle down to the financial statements, but anyone with a stake in the company should start focusing their attention on whether Cheniere can operate these massive processing facilities in a efficient and cost-effective manner. If it can, then the company should be a strong cash-generating machine that's worth owning for the earnings power. If not, then perhaps it will simply remain a stock based solely on an idea.
The article When Should We Start to Pay Attention to Cheniere Energy's Earnings? originally appeared on Fool.com.
Tyler Crowe has no position in any stocks mentioned.You can follow him at Fool.comor on Twitter@TylerCroweFool. The Motley Fool has no position in any of the stocks mentioned. Try any of our Foolish newsletter services free for 30 days. We Fools may not all hold the same opinions, but we all believe that considering a diverse range of insights makes us better investors. The Motley Fool has a disclosure policy.
Copyright 1995 - 2016 The Motley Fool, LLC. All rights reserved. The Motley Fool has a disclosure policy.