When a tax refund means bankruptcy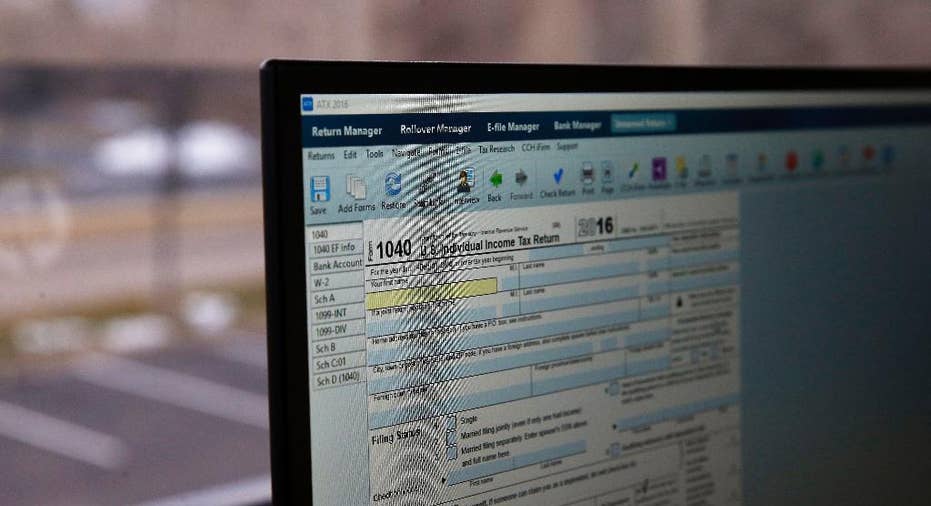 For many people, a tax refund means a chance to fund a vacation or splurge on a big purchase. For some, though, it's a way to wipe out crushing debt — not by paying it off, but by giving them enough money to pay for bankruptcy.
A review of the past four years supports what attorneys know anecdotally: Filings of Chapter 7 bankruptcy, the most common form for individuals, have a seasonal spike.
From 2013 through 2016, filings in March were 26 to 34 percent higher than the monthly average each year, according to a NerdWallet review of Administrative Office of the U.S. Courts statistics. April's filings were 15 to 25 percent higher.
"The filing uptick in the beginning of the year is something that bankruptcy lawyers can pretty much plan for," says David Leibowitz, a Chicago-area bankruptcy attorney.
BANKRUPTCY ISN'T CHEAP
Between filing and other fees totaling $335 and attorney fees averaging $1,200 or more, consumers can pay upward of $1,500 to discharge their debts in a Chapter 7 bankruptcy.
Filing has gotten more expensive in recent years. Changes to bankruptcy laws passed in 2005 made filing more complicated, so attorneys raised their prices. Attorney fees for even the simplest type, a no-asset Chapter 7 filing, rose 48 percent from 2003 to 2009, according to the most recent report in the American Bankruptcy Institute Law Review.
Since that dramatic jump, "the legal work associated with a bankruptcy case continues to increase incrementally," says Cathy Moran, an attorney in Mountain View, California. Attorneys may absorb some of the rising costs but will pass the rest along to clients, she says.
In other words, don't look for bankruptcy to get cheaper anytime soon. But the IRS says the average tax refund in 2016 was $2,860, enough to cover average bankruptcy costs.
REFUNDS AS A BUDGET TOOL
Many consumers rely on their refunds as a way to manage big expenses. "People use it to get caught up on rent or bills, and if they're too far behind to get caught up, they hire a bankruptcy attorney to discharge their debts," says Roger Bertling, an instructor in consumer protection at Harvard Law School.
The small amount consumers have in savings can make this route inevitable for some. A 2015 report from the Federal Reserve found that 46 percent of American adults wouldn't be able to cover an emergency of $400, which would barely pay the filing fees of a Chapter 7 bankruptcy.
"For a large expense like this, people have to figure out where they can get this pot of money soon, and sometimes the refund is the only way to do it," Bertling says.
WHEN BANKRUPTCY MAKES SENSE
Despite the cost, Chapter 7 bankruptcy can make sense if you're struggling with overwhelming debt. You should consider it if:
— Your problem debt is greater than 50 percent of your annual income. This usually means medical bills, credit card debt or high-interest loans.
— You see no way of paying off your debt within five years.
— Debt is interfering with other parts of your life, such as hampering your ability to buy a car or save for retirement.
Most debts, like medical bills, credit card debt and even past-due rent, will be forgiven in Chapter 7. This form of bankruptcy won't address student loans, mortgages and most taxes. Consult a bankruptcy attorney for guidance on what's best for your situation.
The mark of bankruptcy will stay on your credit report for 10 years. However, credit scores can rebound as much as 80 points in the six months after filing.
Bankruptcy can offer a fresh start and give consumers hope of building emergency savings or a modest retirement fund, Moran says. "For many families in debt, bankruptcy represents a sure and effective way to get control of their cash flow and to position themselves to provide for unexpected events as well as inevitable old age."
HOW TO PAY FOR BANKRUPTCY
If you think bankruptcy may be your best route to debt relief, a tax refund is not the only way to pay for it. Other ways to help manage the costs include:
— SEEKING A PAYMENT PLAN. Many bankruptcy attorneys will offer installment payment plans to help spread out the cost.
— ASKING FRIENDS AND FAMILY. If it's possible, tapping your network can be an inexpensive way to gather money.
— CONSULTING LEGAL AID. Local nonprofits may offer free or reduced-cost help with your bankruptcy. Note that these organizations are usually overworked, so you may be put on a wait list before getting help.
________________________
This article was provided to The Associated Press by the personal finance website NerdWallet. Email staff writer Sean Pyles: spyles@nerdwallet.com. Twitter: @SeanLoranPyles
RELATED LINKS:
NerdWallet: Bankruptcy Basics: How to File for Chapter 7 or Chapter 13
https://nerd.me/2o0uDJF
Legal Services Corporation: Find Legal Aid
http://www.lsc.gov/what-legal-aid/find-legal-aid