What's Up With Seagate Technology PLC Falling 33% in 2016?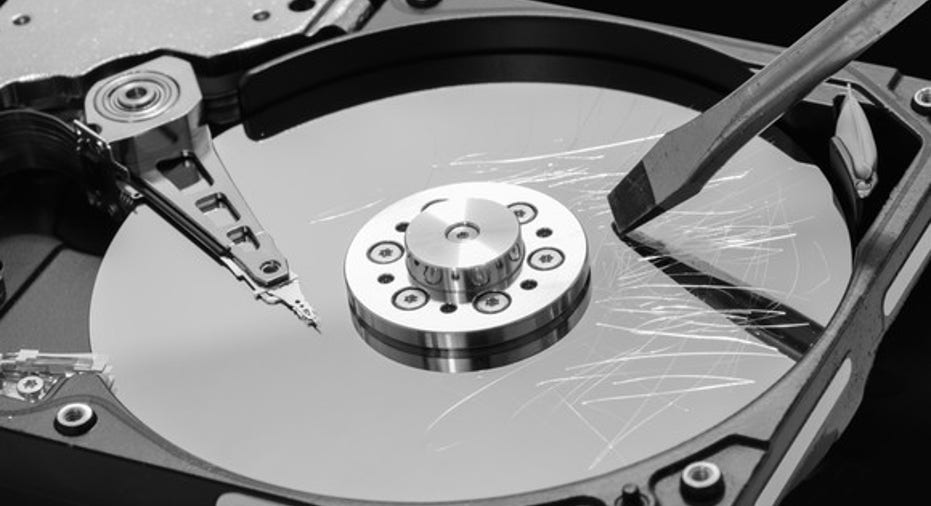 Image source: Getty Images.
What: Shares of hard-drive maker Seagate Technology have fallen 33% so far in 2016, according to data from S&P Global Market Intelligence. The company's core market is changing quickly, and chief rival Western Digital is better prepared for the new business reality.
So what: Solid-state drives, or SSDs, offer much greater read and write speeds than traditional magnetic disk devices. The old-school hard drives still have their uses, because they offer more storage for the buck and larger sizes in general. But those advantages are eroding, as SSD specialists keep pushing street prices down and device sizes up.
These days, you can get a 10-terabyte Seagate hard drive for the modest price of $0.08 per gigabyte. (One terabyte is 1,024 gigabytes.) The largest SSD units stop at roughly 4 terabytes, priced at approximately $0.48 per gigabyte. And the SSD prices are getting downright competitive for consumer-grade devices, where a 250-gigabyte drive costs just $0.36 per GB. In that category, best-selling magnetic drives are going for about $0.05 per gigabyte.
Under these circumstances, the total market for traditional hard drives is shrinking fast. Seagate shipped 39.2 million drives in the recently reported third quarter. That's 29% below the 55.2 million drives it shipped two years earlier.
Now what: The time to find a foothold in the rising SSD market is now, before memory chips get cheap enough to erase the last advantages of owning a magnetic disk model. Western Digital addressed this vital need by buying SSD specialist SanDisk, giving the company an established SSD brand with years of experience in that market. Seagate is still looking for a response to that brilliant move, and coming up short.
The company is flailing. In Seagate's latest earnings call, management acknowledged that SSD alternatives are eating into many of its most important markets. But they never addressed an SSD strategy for Seagate itself, beyond lowering production volumes in the areas hardest hit by the market change.
Seagate shares have now fallen 65% from the highs of late 2014, giving me little reason to believe in a rebound any time soon. This company needs to surprise us all with a flashy (pun intended) SSD-oriented buyout or the unveiling of an in-house product line for the new age. For now, there are no signs of anything like that.
The article What's Up With Seagate Technology PLC Falling 33% in 2016? originally appeared on Fool.com.
Anders Bylund has no position in any stocks mentioned. The Motley Fool owns shares of Western Digital. Try any of our Foolish newsletter services free for 30 days. We Fools may not all hold the same opinions, but we all believe that considering a diverse range of insights makes us better investors. The Motley Fool has a disclosure policy.
Copyright 1995 - 2016 The Motley Fool, LLC. All rights reserved. The Motley Fool has a disclosure policy.