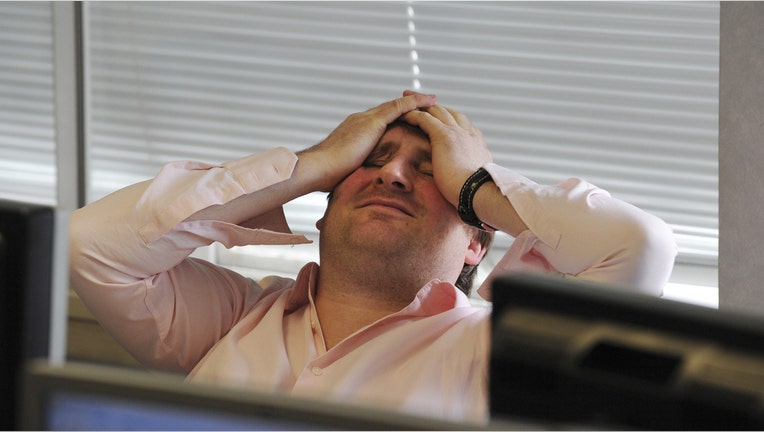 Chief financial officers (CFOs) at some of North America's largest corporations are not feeling very optimistic about the economy.
Deloitte's first quarter CFO Signals™ survey shows outlook for revenue, earnings, capital spending and domestic hiring all declined to the lowest level since 4Q 2012.
"One difference this quarter seems to be CFOs' growing concern over how financial markets will react to unfavorable economic news and how consumers will react to volatile equity markets — and what longer-term effects will be on capital liquidity and consumer demand," said Greg Dickinson, director, Deloitte LLP, who leads the survey.
U.S. stocks are little changed this year with the S&P 500 (NYSE:SPY) up a modest 1%.
Sanford Cockrell III, national managing partner of the U.S. CFO Program at Deloitte, adds that low CFO confidence may become a trend if instability in equity markets and weakness in global economies – top risks cited in the survey findings – persist.
While the report indicates there is worry over depressed commodity prices, more CFOs this quarter believe U.S. equity markets are undervalued than overvalued.
On the global front, just 9% of CFOs surveyed consider China's economy as good, and 5% describe Europe's economy as good.
Dickinson adds that the upcoming presidential election is likely affecting CFO sentiment as well.
"Past surveys have shown that election run-ups tend to have a rather negative impact on CFO confidence, and in previous election years, net optimism had turned negative into the third and fourth quarters."
The first major piece of economic data for the second quarter, the U.S. Labor Department's non-farm payrolls report, will be released Friday. Economists are forecasting the U.S. economy added 205,000 jobs in March. Those forecasts are being reinforced after ADP reported on Wednesday that U.S. private employers added 200,000 jobs in March, beating economists' expectations.