What's Next for Opko Health After Its Recent Clinical Setback?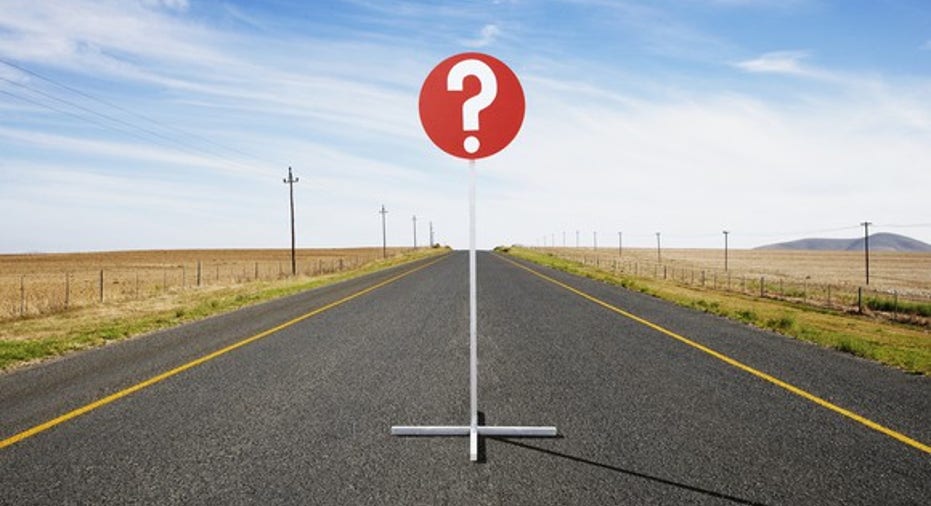 Things seemed to be moving along nicely for Opko Health (NASDAQ: OPK)...until the bottom fell out. The biotech's shares plunged more than 20% in the aftermath of disappointing late-stage results for a human growth hormone product that Opko has already licensed to Pfizer (NYSE: PFE). What's next for Opko after this major clinical setback?
Image source: Getty Images.
Picking up the pieces
Opko's late-stage study included 203 adult patients with growth hormone deficiency (GHD). These patients were placed randomly into two groups: a larger group receiving Opko'sexperimental long-acting human growth hormone product (hGH-CTP) and a smaller group receiving a placebo. After 26 weeks of the study, there was no statistically significant difference between the two patient groups for the primary outcome measure of change in trunk fat mass.
At first blush, this result would appear to doom the prospects for hGH-CTP. However, Opko somewhat cryptically mentioned that its researchers had "identifiedone or more outliers that may have affected the primary outcome."The company is reviewing these potential outliers in more detail.
So, what should outside observers make of this? Clearly, a failure to demonstrate any significant difference over placebo casts a huge cloud of doubt over whether hGH-CTP will ever move forward. And -- make no mistake -- this setback is a big blow to Opko.
Even though Pfizer has already paid $295 million in upfront payments, Opko stands to receive another $275 million if regulatory milestones are achieved. The company would also receive tiered double-digit percentage royalties from any sales of the hormone product targeting adults with GHD. In addition, Opko and Pfizer would split profits if hGH-CTP is launched commercially for treating pediatric GHD.
Pfizer currently leads the human growth hormone market with Genotropin. Sales for the hormone product topped $600 million in 2015 -- roughly 20% of the $3 billion overall global market. That market continues to grow.
While Opko sifts through the data from the study in adult patients, the biotech has moved forward with another late-stage clinical trial evaluating hGH-CTP in treating children with GHD. Initial data from this study is expected in early 2019.
The bigger picture
The negative impact from the latest clinical setback shouldn't be minimized. However, there is a bigger picture for Opko Health. The company made over $777 million in the first nine months of 2016 from its diagnostics services thanks to a 2015 acquisition of Bio-Reference Laboratories.
Opko is leveraging the infrastructure resources picked up with that acquisition to advance its 4Kscore prostate cancer test. This test has tremendous commercial potential, but payers have to agree to cover it first. Opko has made some headway on this front, with pricing agreements in place with several payers.
The company plans to file for modular pre-market approval with the U.S. Food and Drug Administration (FDA) for testing for prostate cancer with its Claros 1 immunoassay platform in the first half of this year. Another FDA filing for use of Claros 1 to test testosterone levels will be submitted later in the year.
Opko also already has two products on the market. Varubi, which is approved for treatingchemotherapy-induced nausea and vomiting (CINV), was licensed to Tesaro. Tesaro launched the drug in late 2015. Opko receives tiered royalties on all sales of Varubi.
Rayaldee won U.S. regulatory approval in June 2016 for treating secondary hyperparathyroidism in patients with stage 3 or 4 chronic kidney disease (CKD) and vitamin D insufficiency. Opko launched the drug in November 2016.
Opko's pipeline also includes several other candidates. Results from a late-stage study of Alpharen in treating elevated phosphate levels in stage 5 CKD patients are expected in the second quarter of 2017. Five other programs are in earlier-stage clinical trials.
What's next?
For Opko Health, the next step is simply to move forward. The company is pursuing its late-stage study evaluating hGH-CTP in pediatric GHD and with examining those potential outliers in the failed study. Maybe there will be good news. Maybe not.
Opko will also move forward with its growing diagnostics services. It will move forward with trying to win over payers for coverage of 4Kscore. It will move forward in seeking regulatory approvals for Claros 1. It will move forward, perhaps most importantly, with the launch of Rayaldee. And the company will move forward with its pipeline candidates.
What should be the next step for investors? For current shareholders, selling now probably isn't a good move. The damage to the stock has already been done. Some might even make the case that Opko is a buy at this level with the potential for Rayaldee. My view is to let the dust settle for a while first. However, I suspect that any morsel of good news in 2017 could result in a rebound for this once high-flying stock.
10 stocks we like better than Opko Health When investing geniuses David and Tom Gardner have a stock tip, it can pay to listen. After all, the newsletter they have run for over a decade, Motley Fool Stock Advisor, has tripled the market.*
David and Tom just revealed what they believe are the 10 best stocks for investors to buy right now... and Opko Health wasn't one of them! That's right -- they think these 10 stocks are even better buys.
Click here to learn about these picks!
*Stock Advisor returns as of Nov. 7, 2016
Keith Speights has no position in any stocks mentioned. The Motley Fool has no position in any of the stocks mentioned. The Motley Fool has a disclosure policy.