What's Next for Alnylam Pharmaceuticals, Inc. After Its Phase 3 Failure?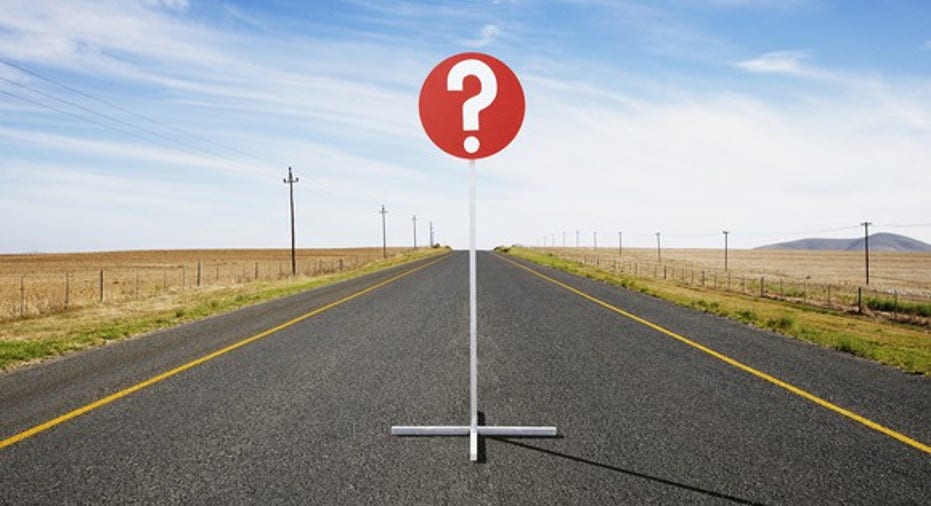 Image source: Getty Images.
Another once-promising drug has failed.
Alnylam Pharmaceuticals (NASDAQ: ALNY) announced on Oct. 5 that it was discontinuing development of revusiran in treating hereditary ATTR amyloidosis with cardiomyopathy (hATTR-CM). The drug had been in a late-stage study and mid-stage study. The company said that its independent committee monitoring the late-stage study recommended that the benefits of the drug didn't outweigh the risks after several patients died and other patients experienced worsening nerve damage in the phase 2 study.
The market reacted immediately to the bad news. Alnylam's stock plunged more than 46% in early trading the morning after the announcement. What's next for the biotech after this huge setback?
What could have been
Analysts had been projecting that revusiran could reach peak annual sales of more than $1 billion. Alnylam wouldn't have received all of the revenue had things gone better, though; the company licensed the rights for the drug outside of North America and Western Europe to Sanofi. Still, Alnylam would have potentially raked in hundreds of millions of dollars per year if revusiran had been successful.
All of this theoretical revenue has now gone up in smoke. The market sell-off after Alnylam's announcement wiped out around $3 billion of the biotech's market cap. That doesn't seem overblown considering the peak sales projections for revusiran.
Alnylam CEO John Maraganore said that the company would continue to analyze the data from the late-stage study to try to determine the potential cause for the safety issues. However, the bottom line is that the game is over for revusiran -- and Alnylam must deal with the financial repercussions.
Next in line
Probably the biggest question on investors' minds was: How does this affect Alnylam's other hereditary ATTR amyloidosis drug, patisiran? The company stated that the decision to discontinue development for revusiran won't change anything for plans related to patisiran, which is in a late-stage study for the treatment of hereditary ATTR amyloidosis with polyneuropathy (hATTR-PN).
Both revusiran and patisiran use RNA interference, a revolutionary method of turning genes off and on. Through RNA interference, the drugs attempt to silence specific messenger RNA and prevent proteins that cause hATTR from being made. While the two drugs use the same underlying approach, there are key differences in how they are administered and accomplish RNA interference in the liver. Alnylam conducted a review of the safety data for patisiran and found no evidence of drug-related nerve dysfunction.
That's at least a sliver of good news for the biotech. Analysts estimate that patisiran could achieve peak annual sales of over $750 million. As with revusiran, though, Alnylam must split any revenue with Sanofi. The French drugmaker has commercialization rights for patisiran outside of North America and Western Europe.
Alnylam also said that the other seven candidates in its pipeline were not affected. These drugs use a different delivery technology known as enhanced stabilization chemistry (ESC) GalNAc. This technology allows dose levels that are 12 to 30 times lower than revusiran.
Ripple effects
Other companies could also be affected by the disappointing news for revusiran. Sanofi stands out as the most obvious loser since it had licensed marketing rights for the drug. However, Sanofi's share price didn't budge much after Alnylam revealed it was discontinuing development of revusiran. This isn't entirely surprising, considering how large and diversified Sanofi is.
The Medicines Company (NASDAQ: MDCO)felt the sting from Alnylam's announcement. The two companies forged a partnership in 2013 to develop cholesterol drugs based on Alnylam's RNAi technology. Alnylam stated that it had reviewed the safety data for that program and didn't see any cause for alarm. However, shares of The Medicines Company dropped 11% in early trading on Oct. 6 after the news broke about revusiran's safety issues.
Alnylam isn't the only biotech hanging its hat on RNAi technology. Arrowhead Pharmaceuticals (NASDAQ: ARWR) has seven drugs in its pipeline that based on RNAi. Two of these candidates are in mid-stage development: experimental hepatitis B drug ARC-520, and ARC-AAT, which targets treatment of alpha-1 antitrypsin deficiency. Arrowhead's stock fell over 3% in early trading the day after Alnylam's announcement.
What now?
Investors are now looking at a different Alnylam than the one that existed just a couple of days ago. The biotech now has a market cap close to $3 billion instead of around $6 billion. It has only one lead drug rather than two. And that drug, patisiran, probably has lower revenue potential than the failed revusiran.
Shareholders who already owned the stock face the choice of selling or hanging on. My view is that the better approach is to wait and see what happens in the aftermath of the setback with revusiran. I don't think that this clinical failure discredits Alnylam's RNAi approach.
I think the same cautious approach makes sense for investors considering buying Alnylam stock. The biotech could still see success with patisiran in the future, but waiting for the dust to settle before taking any action seems like the wise course of action for now.
A secret billion-dollar stock opportunity The world's biggest tech company forgot to show you something, but a few Wall Street analysts and the Fool didn't miss a beat: There's a small company that's powering their brand-new gadgets and the coming revolution in technology. And we think its stock price has nearly unlimited room to run for early in-the-know investors! To be one of them, just click here.
Keith Speights has no position in any stocks mentioned. The Motley Fool owns shares of and recommends Alnylam Pharmaceuticals. Try any of our Foolish newsletter services free for 30 days. We Fools may not all hold the same opinions, but we all believe that considering a diverse range of insights makes us better investors. The Motley Fool has a disclosure policy.