What's Keeping Procter & Gamble Co.'s Growth Afloat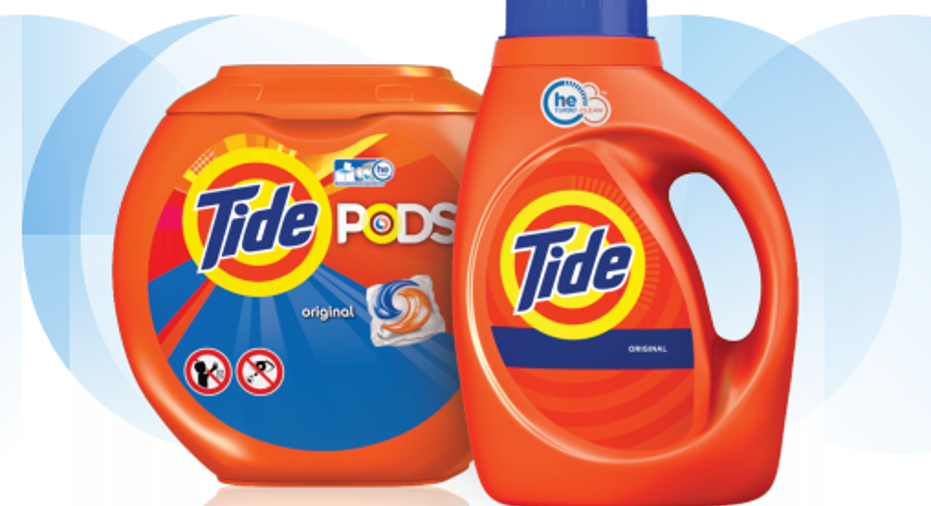 Image source: P&G.
Consumer goods titan Procter & Gamble's growth pace took a step back this past quarter. Organic sales slowed to a tiny 1%, reversing the uptick it posted in the prior quarter. P&G has now reported flat or declining sequential growth in seven of the last eight quarters.
Overall, price hikes made the difference by completely offsetting declining sales volumes. Competitors Kimberly-Clarkand Unilever, in contrast, are managing much healthier growth on an even mix of price and volume gains.
In fact, just one of P&G's five major product segments, its fabric and home care division, showed any volume growth last quarter:
| Product Segment | Organic Volume | Organic Sales |
| --- | --- | --- |
| Beauty | -1% | 1% |
| Grooming | -5% | -1% |
| Health care | -2% | -1% |
| Fabric care and home care | 2% | 3% |
| Baby, feminine, and family care | -1% | N/A |
Performance by product category. Data source: P&G financial filing.
Clean and freshFabric and home care includes the massive laundry business that's anchored by the Tide and Downy brands. It's a segment that's benefited from successive rounds of innovation like the Tide Pods and Downy scent beads. Globally, the division didn't gain market share last quarter, but in the profitable U.S. market, P&G stole ground from rivals and has managed 4% growth in the laundry category over the last three quarters and 6% growth in fabric enhancers.
Image source: P&G.
That top-line growth generated hefty earnings gains: Profit rose 17% in this segment, compared to a 6% rise in the beauty segment and a 1% uptick in baby, feminine, and family care. P&G's other two divisions, healthcare and grooming, suffered earnings declines.
Executives plan on using innovation to keep that strong momentum going. The new odor defense collection, for example, spans across the Tide and Downy brands and is aimed at the 70% of consumers who wear workout clothes a few times each week. P&G is also pushing into what could be a growing niche with its "naturals" products. The segment accounts for just 3% of the laundry market right now, but the company hopes to boost that percentage with help from products like Tide Pure Clean.
Scaling up the successP&G points to the fabric care business as an example of the market-thumping sales and profit growth it believes it can eventually achieve across all of its major product categories. When he was asked in a conference call about the gap between P&G's 1% organic growth and the 4% gains that rivals like Kimberly-Clark and Unilever both posted, Chief Financial Officer Jon Moeller said:
Still, as the latest results show, P&G isn't achieving nearly the level of growth in its other product lines that it has with fabric care. Moeller warned investors not to expect quick solutions for these underperforming categories, either. "Improvements in top-line growth won't happen overnight, and they won't happen in a straight line. But they will continue to improve over time," he said.
The article What's Keeping Procter & Gamble Co.'s Growth Afloat originally appeared on Fool.com.
Demitrios Kalogeropoulos has no position in any stocks mentioned. The Motley Fool recommends Kimberly-Clark, Procter & Gamble, and Unilever. Try any of our Foolish newsletter services free for 30 days. We Fools may not all hold the same opinions, but we all believe that considering a diverse range of insights makes us better investors. The Motley Fool has a disclosure policy.
Copyright 1995 - 2016 The Motley Fool, LLC. All rights reserved. The Motley Fool has a disclosure policy.