What's Eating McDonald's Investors? The U.S.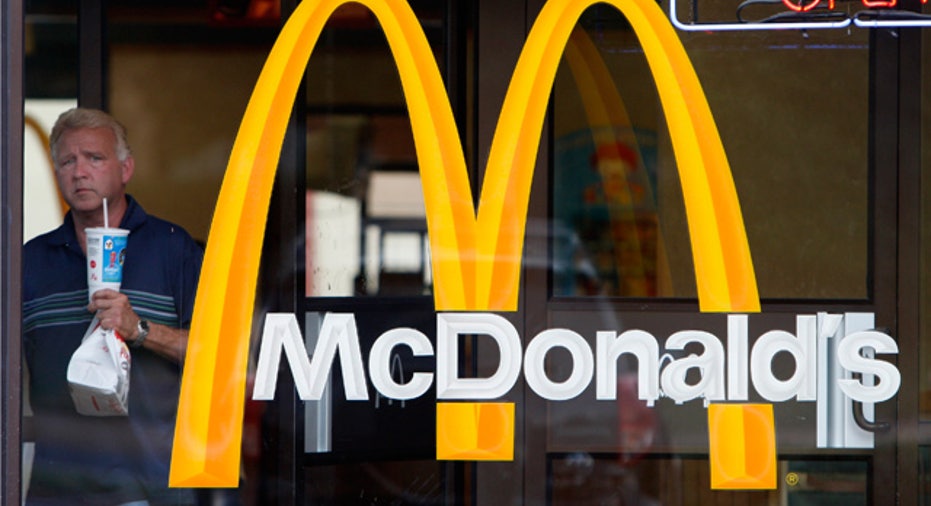 As McDonald's (NYSE:MCD) CEO Steve Easterbrook gave a rosy recap of the company's quarterly results on the earnings call on Tuesday, shares of the fast-food giant were tumbling down over 5% mid-day.
Ticker
Security
Last
Change
Change %
MCD
MCDONALD'S CORP.
204.84
-0.98
-0.48%
Wall Street appears to be spooked by Mickey D's softer same-store sales growth, especially in the U.S., where sales rose just 1.8% much less than the 3.2% analysts were expecting. Easterbrook acknowledged the U.S. consumer is on edge in part due to the election.
"Whether through elections or through global events people are certainly mindful of an unsettled world..."
"There is a broader level of uncertainty in consumer's minds at the moment both trying to gauge their financial security going forward whether through elections or through global events people are certainly mindful of an unsettled world," said Easterbrook in response to a question. When people are uncertain they "start to hold back on spend" he said.
Easterbrook also blamed some of the weakness on a "softening industry" overall for the informal eating out industry, commonly referred to as IEO. Separately the team at Stifel Nicholas also warned a potential U.S. recession could hurt restaurant chains including Chipotle (NYSE:CMG), Panera Bread (NASDAQ:PNRA) and Cheesecake Factory (NASDAQ:CAKE) among others.
Another notable nugget came from McDonald's Chief Financial Officer Kevin Ozan, who again reiterated that rising labor costs are an issue. "Labor pressures will likely continue around the world," he said including the U.S. To help offset these costs the company is raising prices. Year-over-year by about +3%, said Ozan.
On a positive note, the company said it can weather the uncertainty of the Brexit vote as the U.K. prepares to leave the European Union and the chain's all-day breakfast menu continues to be a big hit with diners and franchises alike. So much so the company will be adding more fan favorites this fall that will feature biscuits, McMuffins and McGriddles.
McDonald's shares have gained over 32% during the past year and some analysts say the company is still in the early stages of a turnaround that began when Easterbrook took the helm in early 2015.
He agreed while encouraging the investment community to put less emphasis on quarter-to-quarter results and more on his team's plan to continue executing the turnaround.