What's Causing Clovis Oncology Shares to Skyrocket Today?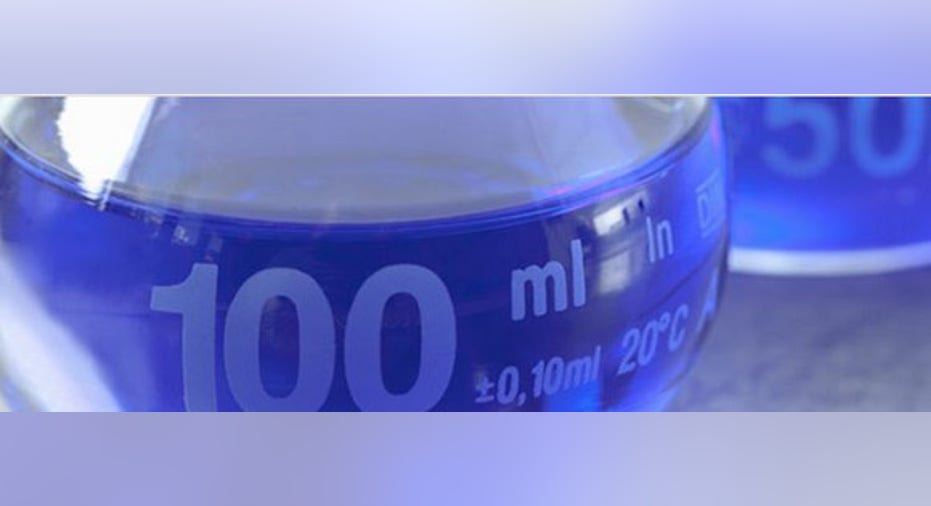 Image source: Clovis Oncology.
What: After Tesaro reported that its PARP inhibitor successfully improved patient outcomes in a late-stage ovarian cancer trial, shares in Clovis Oncology are jumping 14.5% at 1:00 p.m. EDT today.
So what:Clovis Oncology is developing rucaparib, a phase 2 therapy for ovarian cancer that has the same target as Tesaro's niraparib. Both rucaparib and niraparib attempt to stop the repair of damaged cancer cells bypoly ADP-ribose polymerase, orPARP.
In healthy people, PARP activity is good because it quickly repairs damage to DNA, but in people with cancer, PARP activity is bad because it acts as a roadblock to remission.
Today, Tesaro reported that niraparib patients had a much longer runway to disease progression than patients who didn't receive it.Specifically, patients were evaluated to determine if they were carriers of the germline BRCA mutation that benefits most from PARP inhibition. Patients who tested positive were given niraparib, and their progression free survival was 21 months. Meanwhile, people who were not given niraparib saw disease progression after just 5.5 months.
Additionally, a separate cohort of patients who weren't negative for germline BRCA mutation but were positive for a specific type of tumor (homologous recombination deficient tumors) saw progression free survival 12.9 months, versus 3.8 months for the control arm of the study.
Intriguingly, even patients who were negative for germline BRCA mutation and negative for homologous recombination deficiency benefited from niraparib maintenance therapy. Progression free survival in those patients was 9.3 months, versus 3.9 months for the control group.
Niraparib's success adds conviction to the thinking that Clovis Oncology's rucaparib can secure an accelerated approval from the FDA. After promising phase 2 results, Clovis Oncology initiated a rolling FDA application for approval for rucaparib's use inpatients who have received and failed on multiple previous therapies.
Now what:If the FDA approves rucaparib without phase 3 trials in hand, it would be an important win for the Clovis Oncology investors. In the past year, Clovis Oncology's shares crumbled after its lead lung cancer drug failed to win over regulators.
However, investors should remember that niraparib's phase 3 trials don't guarantee the FDA will green light rucaparib. If the FDA decides to wait for additional trial data on rucaparib, it could be a while before Clovis Oncology begins to generate any investor-friendly revenue.
For its part, Tesaro plans to file niraparib for approval before the end of this year, and based on its trial results, it would seem there's a very good chance this drug will pass muster with regulators and get the nod next year. Because there are still question marks associated with rucaparib, but arguably fewer question marks remaining for niraparib, I think investors may be better off waiting for a pullback to buy Tesaro than jumping in to buy Clovis Oncology on this news.
The article What's Causing Clovis Oncology Shares to Skyrocket Today? originally appeared on Fool.com.
Todd Campbell has no position in any stocks mentioned.Todd owns E.B. Capital Markets, LLC. E.B. Capital's clients may have positions in the companies mentioned. Like this article? Follow him onTwitter where he goes by the handle@ebcapital to see more articles like this.The Motley Fool has no position in any of the stocks mentioned. Try any of our Foolish newsletter services free for 30 days. We Fools may not all hold the same opinions, but we all believe that considering a diverse range of insights makes us better investors. The Motley Fool has a disclosure policy.
Copyright 1995 - 2016 The Motley Fool, LLC. All rights reserved. The Motley Fool has a disclosure policy.