What's Behind Twitter's Blowout First Quarter?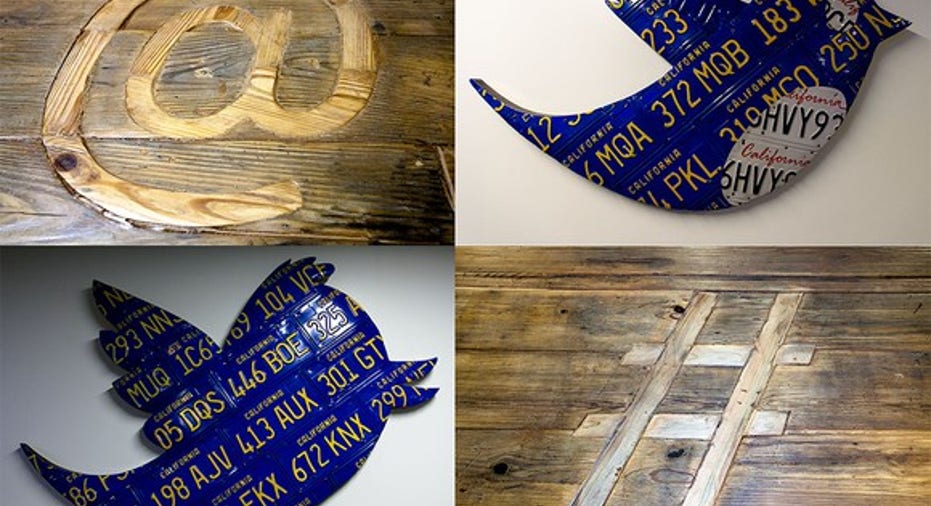 Twitter (NYSE: TWTR) reported first-quarter earnings results that weren't nearly as bad as many had expected. While the company suffered its first-ever year-over-year sales decline, it managed to come in well above the low expectations it had set for investors back in February. Twitter reported revenue of $548 million versus analysts estimates of $512 million. Adjusted EPS came in at $0.11, while analysts were looking for just $0.02.
Additionally, Twitter managed to accelerate its user growth. Twitter added 9 million monthly active users, its best user growth in a quarter since 2015. What's more, daily user growth accelerated from 3% last year to 14% this year.
Most surprising was Twitter's huge EBITDA beat. Adjusted EBITDA came in at $170 million. The 31% margin was Twitter's highest EBITDA margin in company history. In February, Twitter guided for EBITDA of $75 million to $95 million. Not only did Twitter beat its guidance, it came in 100% above the midpoint. That's a blowout!
So, what's behind such a blowout quarter, and can investors expect it to continue?
Image source: Twitter Copyright Troy Holden (@troy) for Twitter, Inc.
The payoff after the layoffs
In Twitter's letter to shareholders, it notes EBITDA was higher than its outlook due to "better than expected revenue, lower headcount and overhead costs, and expense timing benefits."
The biggest driver of EBITDA seems to be Twitter's reduced sales and marketing and R&D expenses. Sales and marketing expenses declined 28% to $169.6 million. R&D expenses declined 17% to $128.7 million. Those declines are the result of several rounds of layoffs at Twitter.
In October, Twitter announced a 9% workforce reduction aimed mostly at its sales and marketing department. Meanwhile, Twitter scaled back on R&D throughout last year.
Better-than-expected revenue helped, too
The better-than-expected revenue may be attributed to the growth in DAUs. Not many were expecting such robust user growth as Twitter battles Snapchat and Instagram for users' attention.
It's worth noting, though, that average revenue per user declined significantly last quarter to about $1.69 from about $1.93 a year ago.That slowdown is the result of deemphasizing direct response ads and focusing on branded video ads. Twitter's focus on video ads means longer periods before improved engagement results in improved ad revenue.
Still, COO Anthony Noto says the company is already executing on its plan to win a bigger share of brand advertisers' wallets. He warned in February that it could take six months to a year for advertisers to respond to Twitter's improved engagement because of their buying cycles.
On the earnings call, Noto said the sales team was already making inroads with big brands by showing improved engagement and return on investment of their ad dollars. "We signed 32 additional upfront deals since our last earnings call," he said. "While these represent a small portion of our total expected revenue, we're seeing momentum in the number of upfront commitments signed."
Can Twitter keep this up?
Twitter is guiding for a significant decline in both EBITDA and EBITDA margin. Management is only expecting EBITDA between $95 million and $115 million on a margin between 21% and 21.5%. That's a big decline from the $170 million EBITDA and 31% margin it just posted and the $175 million, 29% margin second quarter from last year.Then again, Twitter forecasted a dismal quarter last time and came in well above expectations.
Still, there are a couple of reasons Twitter's management may be more accurate this time. First of all, Noto told analysts that Twitter does have plans to raise its headcount and make incremental investments in marketing. With the top end of its implied revenue range for the second quarter flat compared to the first quarter, the increased operating expenses will negatively impact EBITDA.
And there's reason to believe revenue won't outperform expectations, either. The first quarter is seasonally strong for Twitter's net additions. After several quarters of accelerating DAU growth, we might see that growth rate start to come down.
Twitter will have a lot to prove at Newfronts next week, where it will make its pitch to advertisers. Based on its outlook, it's not expecting to see a big commitment right away, but if it can prove its return on investment is improving and users are becoming more engaged, it could start to rebound from the lows it hit last year.
10 stocks we like better than TwitterWhen investing geniuses David and Tom Gardner have a stock tip, it can pay to listen. After all, the newsletter they have run for over a decade, Motley Fool Stock Advisor, has tripled the market.*
David and Tom just revealed what they believe are the 10 best stocks for investors to buy right now...and Twitter wasn't one of them! That's right -- they think these 10 stocks are even better buys.
Click here to learn about these picks!
*Stock Advisor returns as of April 3, 2017.
Adam Levy has no position in any stocks mentioned. The Motley Fool owns shares of and recommends Twitter. The Motley Fool has a disclosure policy.