What's Behind Synergy Pharmaceuticals' Soaring Shares Today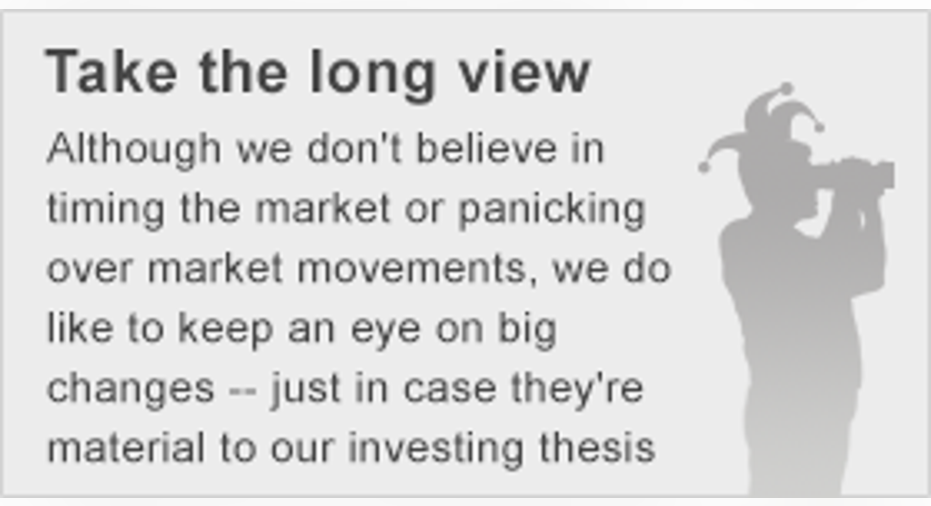 Image source: Synergy Pharmaceuticals.
What:After reporting that the FDA has officially accepted its application for the approval of plecanatide, shares of Synergy Pharmaceuticals are gaining 10.5% at 3:30 p.m. EDT today.
So what:Plecanatide, a therapy for the treatment of chronic idiopathic constipation (CIC), is the company's lead product candidate, and while an acception of its application wasn't unexpected, it does start the clock on the FDA's review clock, and that means Synergy Pharmaceuticals is one step closer to generating sales that can be used to offset its spending.
Based upon the company's report, the FDA is expected to make its go-no-go decision on plecanatide on January 29, 2017, and if the agency approves it, plecanatide will face off for market share against Ironwood Pharmaceuticals and Allergan plc's Linzess.
Linzess won FDA approval for use in CIC constipation associated with irritable bowel disease in 2012, and sales of Linzess have grown rapidly since. Last year, Linzess' U.S. revenue totaled $455 million.
Now what:In anticipation of plecanatide's commercialization, Synergy Pharmaceutical is getting its financial house in order. The company exchanged half of its outstanding 7.5% convertible notes due in 2019 for 35.3 million newly issued shares. The company also gave debt holders an additional 872,000 for accrued and unpaid interest associated with those notes.
The move dilutes investors, but it also significantly reduces the company's debt, and that's a good thing, because the company's net cash used in operating activities totaled $101 million in 2015, and the company exited last quarter with a negative book value.
If plecanatide secures a regulatory go-ahead, the company's smaller debt burden should give it an easier path toward profitability. That's especially true given that plecanatide arguably offers patients a better safety profile than Linzess. In their respective clinical trials, the rate of diarrhea in plecanatide patients was considerably lower than it was in Linzess patients.
Overall, plecanatide is an intriguing drug that could have a nine-figure sales potential, but investors should remember that this stock is far from risk-free. There's no guarantee the FDA will approve plecanatide, and Synergy Pharmaceuticals' financials still raise some questions. Given that backdrop, investors who can't stomach the nausea-inspiring pops and drops associated with young companies like this one might want to focus on other high-growth opportunities instead.
The article What's Behind Synergy Pharmaceuticals' Soaring Shares Today originally appeared on Fool.com.
Todd Campbell has no position in any stocks mentioned. Todd owns E.B. Capital Markets, LLC. E.B. Capital's clients may have positions in the companies mentioned. The Motley Fool has no position in any of the stocks mentioned. Try any of our Foolish newsletter services free for 30 days. We Fools may not all hold the same opinions, but we all believe that considering a diverse range of insights makes us better investors. The Motley Fool has a disclosure policy.
Copyright 1995 - 2016 The Motley Fool, LLC. All rights reserved. The Motley Fool has a disclosure policy.