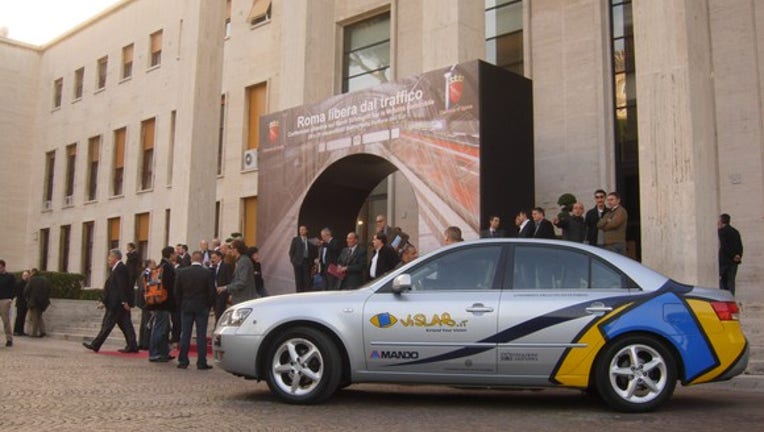 Ambarella(NASDAQ: AMBA) will report fiscal 2017 fourth quarter earnings after the market close on Feb. 28. As investors sift through the company results, there are two key updates from the management team that I will be watching most closely: the relationship with GoPro and new autonomous driving solutions.
First, here are the headline numbers from the company's guidance and the analyst estimates:
| Metric | Company Guidance at Midpoint | Analyst Consensus Estimate |
| --- | --- | --- |
| Revenue | $85.5 million | $86.0 million |
| Earnings per share | $0.74 | $0.75 |
Data source: Ambarella and S&P Capital IQ. Chart by author.
Anchored to GoPro's sinking ship
Ambarella has suffered due its ties toGoPro, the company'slargest customer. Last fiscal year, it accounted for 30% of Ambarella's top line, and management projected that GoPro will account for 24% of revenue for fiscal year 2017.
All things being equal, if Ambarella can show consistent revenue growth each quarter while GoPro becomes a smaller and smaller portion of total revenue, investors will be less inclined to punish Ambarella every time the action cam maker issues downward guidance or misses analyst estimates.
Look out for any management guidance that shows reduced ties to GoPro in fiscal year 2018.
Plans for autonomous vehicles
Image source: Vislab.
In a recent article, I outlined Ambarella's $30 million acquisition of a private company in Italy called VisLab. That company consisted of 27 engineers who created an autonomous driving solution that was successfully navigated a vehicle from Italy to China. Last November, the Prime Minister of Italy met with VisLab and Ambarella representatives where he was able to experience firsthand some of their technology.
During the latest earnings call, Ambarella CEO Fermi Wang described the progress the company has made in the autonomous vehicle space:
At the Needham Conference in January, Wang also discussed company efforts around an SoC for the autonomous driving market and specifically, how it would compare to Mobileye's product. He indicated that VisLab had developed a complete software stack that would be used by Ambarella, and he did not want to give further guidance as the product had not yet been introduced. The offering will be Ambarella's first generation computer vision SoC called CV1 and is expected to be available in mid-2017.
Ambarella initially entered the auto industry by providing SoCs to aftermarket dashboard camera manufacturers. More recent products have the company dealing directly with OEMs such as Gentex Corporation, whichsupplies the auto industry with products that are designed into new vehicles. Ambarella's latest automotive product is a multi-camera electronic mirror and surround view SoC which has passed automotive AEC-Q100 reliability testing.
A Foolish lesson
It pays to listen to a company's earnings call as the discussion will often reveal important details that may not be reflected in the headline numbers. In the case of Ambarella, updates regarding its upcoming products for self-driving cars will be my No. 1 priority.
This could be a tremendous opportunity for the company and would help it reduce its association with GoPro, putting Ambarella itself in the driver's seat and giving investors a whole new perspective on the company's outlook for future growth.
10 stocks we like better than AmbarellaWhen investing geniuses David and Tom Gardner have a stock tip, it can pay to listen. After all, the newsletter they have run for over a decade, Motley Fool Stock Advisor, has tripled the market.*
David and Tom just revealed what they believe are the 10 best stocks for investors to buy right now... and Ambarella wasn't one of them! That's right -- they think these 10 stocks are even better buys.
Click here to learn about these picks!
*Stock Advisor returns as of February 6, 2017
Frank DiPietro owns shares of Ambarella. The Motley Fool owns shares of and recommends Ambarella, Gentex, and GoPro. The Motley Fool has the following options: short January 2019 $12 calls on GoPro and long January 2019 $12 puts on GoPro. The Motley Fool has a disclosure policy.