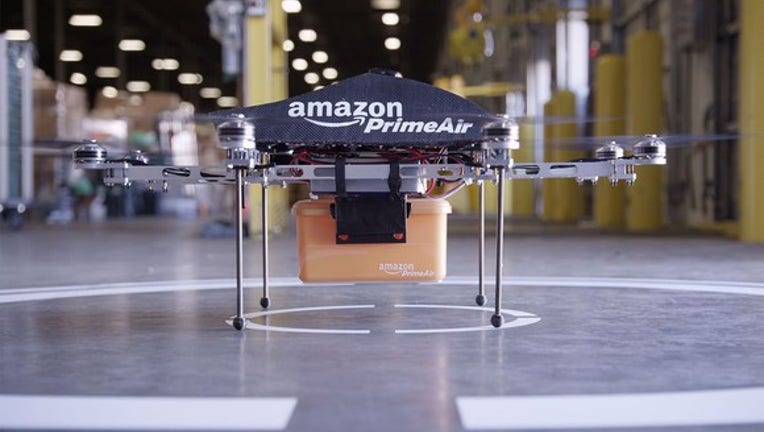 The U.S. Census Bureau recently released its Retail Trade Report for 2016. Despite negative news around the globe, a hotly contested U.S. presidential election, and numerous threats to the economy, consumers upped their spending compared to the previous year. Here are the details you need to know.
Image source: Getty Images.
The numbers and whythey matter
On the year, total retail and food services spending increased 3.3% over 2015 to $5.5 trillion. During the all-important holiday shopping season, lasting October through December, sales were up 4.1% from the same period in 2015. Additionally, consumer spending increased sequentially each month from October through the end of the year, on consumers' rising comfort with opening up their wallets for non-essential items.
Why should investors care about the report? Well, it means more than sales for retailers. The monthly and annual retail sales updates are an important metric for measuring the health of the overall economy. Spending at the household level makes up about two-thirds of U.S. gross domestic product, a measure of all goods and services produced in the country.
Retail sales specifically are an important indicator because they show the amount of money families are willing to spend after basic necessities are paid for. The report includes money spent on items including furniture, auto parts, groceries, clothing, and electronics. A slow and steady increase in total retail sales shows that the average person has more extra money to spend each month.
While the monthly figures bounce around, the average consumer's willingness to spend an increasing amount would indicate the economy is stillin an upswing.
Data source: U.S. Census Bureau's Retail Trade Report.Chart by author.
The report is valuable in gaining insights on the economy, but is also of interest to investors looking to capitalize on business trends. The Census Bureau breaks down sales categories and shows specifically where families are spending their extra cash. Several industries posted handsome gains in 2016 and look like they are set to have another strong year in 2017.
The picture the numbers paint
The big winners on the year were internet retailers, health and personal care stores, and restaurants and bars. The biggest losers were gas stations, department stores, and electronics and appliance stores. Here is a breakdown of how retail did on the year by major category.
Data source: U.S. Census Bureau's Retail Trade Report. Chart by author.
It might be easy for investors to try and chase stocks in the categories that are faring the best, but that could be dangerous. Last year's winners could end up lagging behind going forward.
Looking for longer-term themes in the numbers is a better strategy. One such theme has been the continuing rise of online shopping. For years now, internet retail has been growing by double digits. Sales at nonstore retail, digital retail in the chart above, grew 11.4% from 2015 to 2016. Theobvious play here would beAmazon(NASDAQ: AMZN), which got the party started. That party hasn't ended yet, as Amazon reported a 29% year-over-year increase in productsales during its third quarter.
An Amazon drone gets ready for liftoff. Image source: Amazon.
Traditional brick-and-mortar stores, while late topick up on theshift in consumer shopping to online,have been busy playing catch-up. Last year retail king Wal-Mart (NYSE: WMT), fighting back against declining foot traffic, announced the closing of 154 stores in the U.S., mostly smaller formats. The company followed that announcement up with its acquisition of e-commerce player jet.com over the summer. The hope is that the move will kick-start Wal-Mart's sales and help the company return to growth.
The move to digital hasn't been limited to just general merchandise, either. For example, many restaurants and grocery storeshave been rolling out online and mobile ordering features. An early adopter of this format has been Buffalo Wild Wings (NASDAQ: BWLD), which allows customers to order online and pickup to-go. B-Dubs paired that with a "Fast Break" lunch promotion promising quick turnaround for time-strapped diners. The company has also begun experimenting with delivery in select locations, which also feeds into the company's online strategy of making buying its food more convenient.
A 2017 game plan
With shoppers indicating their overall comfort in spending money and 2016 finishing strong, it looks like retail and food services could have another good year in 2017. Investors looking to capitalize should hone in on the long-term trend: businesses that are working on making the consumer experience more convenient with online features.
10 stocks we like better thanWal-MartWhen investing geniuses David and TomGardner have a stock tip, it can pay to listen. After all, the newsletter theyhave run for over a decade, the Motley Fool Stock Advisor, has tripled the market.*
David and Tomjust revealed what they believe are theten best stocksfor investors to buy right now... and Wal-Mart wasn't one of them! That's right -- theythink these 10 stocks are even better buys.
Click hereto learn about these picks!
*StockAdvisor returns as of December 12, 2016The author(s) may have a position in any stocks mentioned.
Nicholas Rossolillo has no position in any stocks mentioned. The Motley Fool owns shares of and recommends AMZN. The Motley Fool has a disclosure policy.