What to Watch When MSA Safety Inc Reports Earnings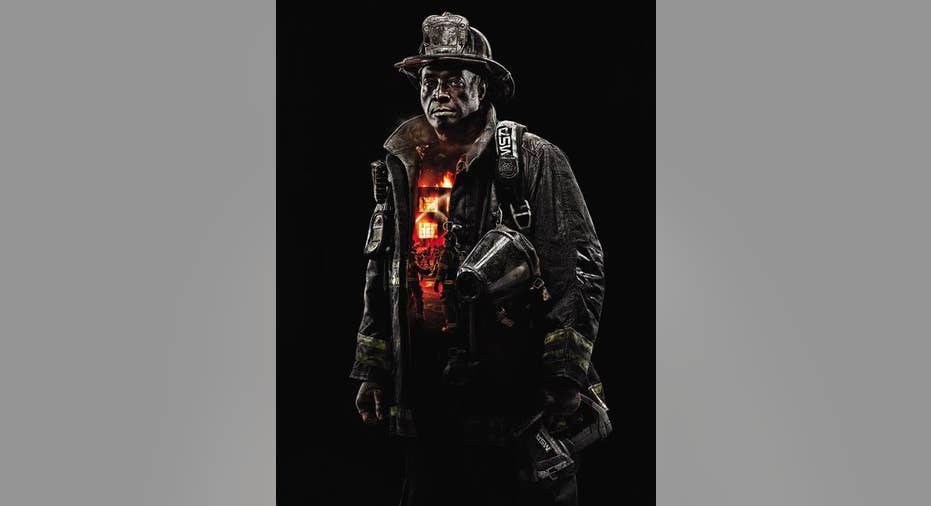 Global economic headwinds have been hampering MSA Safety's financial results over the past couple of quarters. In particular, the company has been hurt by the strong dollar and weak oil prices, which have led to lower sales in emerging markets like China and Brazil. Those headwinds will likely continue to have an impact on the company's first-quarter results, which will be released this Thursday after the market closes.
First, let's reviewMSA Safety ended 2015 on a bit of a downer, with the company reporting weak fourth-quarter results due to the aforementioned headwinds:
| | Q4 2015 Actuals | Q4 2014 Actuals | Growth (YOY) |
| --- | --- | --- | --- |
| Revenue | $313.3 million | $311.2 million | 0.7% |
| Adjusted Earnings | $32 million | $35.3 million | (7.7%) |
| Adjusted EPS | $0.84 | $0.93 | (9.7%) |
Data source: MSA Safety.
As that table shows, revenue was only slightly higher, while earrings slumped nearly 10% on a per-share basis. That said, foreign exchange rates played a big role in the weaker revenue. In fact, adjusted for constant currency, revenue would have been up 8% year over year, though half of that growth would have been attributable to the company's recent Latchways acquisition. Outside of that boost, and the big boost in sales in the company's breathing apparatus segment thanks to its revolutionary new G1 SCBA, the rest of the company's segments suffered due to soft sales to energy customers and in emerging markets.
Did the headwinds continue to blow strongly?Those energy market sales likely remained very soft during the first quarter due to another big drop in the price of oil. That price weakness caused most large oil-field service providers to experience double-digit sequential declines in revenue, which likely tamed their need for safety equipment. Halliburton , for example, pre-announced its first-quarter results noting that its revenue declined 17%. Furthermore, Halliburton noted that it cut another 6,000 jobs during the quarter, which will likely reduce its need for safety equipment in the future.
Outside of the energy sector, MSA Safety has also been experiencing soft sales in Brazil and China. Brazil's weakness is due in part to its energy industry, which is being battered by both weak oil prices and a corruption scandal at a large state-owned oil company. Meanwhile, China's economy isn't growing as fast as it had been, though its GDP did stabilize during the first quarter at 6.7% growth.
All of this would all seem to indicate that the headwinds MSA Safety faced during the fourth quarter were as strong, if not stronger, during the first quarter. Because of this, investors should look to see if these headwinds caused the company's financial results to be much weaker than expected.
Are its restructuring efforts paying dividends?In order to offset some of these headwinds, MSA Safety announced a restructuring program last year to reduce costs, with the company expecting this initiative to save it $10 million in 2016. Given that guidance, investors should check to see if the company remains on pace to hit that target.
Furthermore, with some of its key markets growing even weaker, it's possible that the company will undertake another round of restructuring. See if there's any talk of that, especially in its energy-related product segments given that companies like Halliburton continue to restructure and reduce their future needs for safety equipment.
Image source: MSA Safety.
How did sales of the G1 SCBA hold up?One area where the company had been seeing a lot of strength was in its breathing apparatus segment. Last quarter sales in that segment surged 57% from the year-ago quarter. That segment is set up for continued strong sales after it ended 2015 with a backlog of sales totaling $45 million. While that's less than the $80 million backlog it had earlier in the year, this was by design, with the company working hard to reduce its backlog to get this key product to its customers.
What investors will want to keep an eye on is for a steady stream of new orders for that product during the first quarter as well as for a continued strong sales outlook for 2016. While the rate of sales growth will undoubtedly slow due to the shrinking backlog and higher comparable sales, the company needs this product line to keep growing.
Investor takeawayMSA Safety is being battered by a number of headwinds, which will likely put negative pressure on its first-quarter results. That could cause the company to take additional steps to address these problems ahead of time. Meanwhile, one of the few highlights has been booming sales of the company's G1 SCBA, which need to continue to stay strong in order to help offset some of the pressure the company is facing elsewhere.
The article What to Watch When MSA Safety Inc Reports Earnings originally appeared on Fool.com.
Matt DiLallo has no position in any stocks mentioned. The Motley Fool owns shares of and recommends Halliburton and MSA Safety. Try any of our Foolish newsletter services free for 30 days. We Fools may not all hold the same opinions, but we all believe that considering a diverse range of insights makes us better investors. The Motley Fool has a disclosure policy.
Copyright 1995 - 2016 The Motley Fool, LLC. All rights reserved. The Motley Fool has a disclosure policy.