What to Watch When Mattel Inc. Reports Q1 Earnings on Wednesday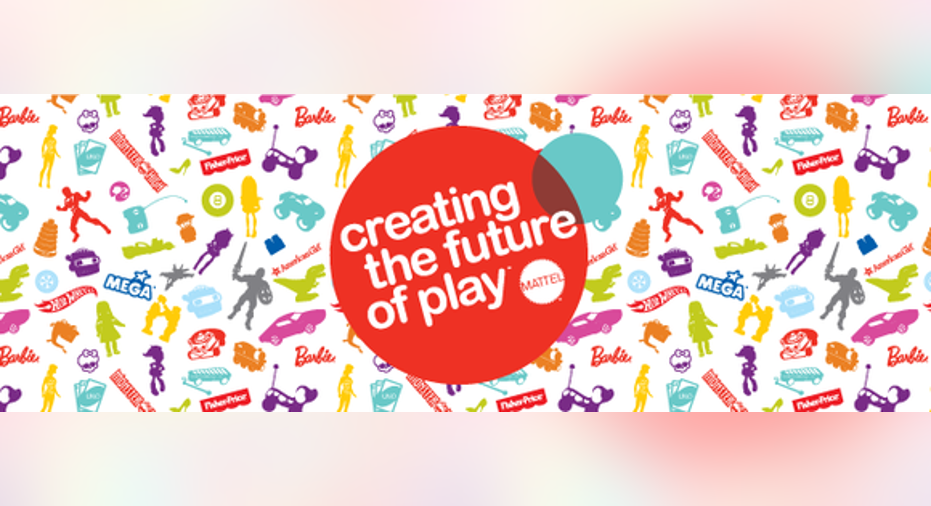 Source: Mattel
Leading toymakerMattelreports its first quarter 2016 results after the market close on Wednesday, April 20.
Mattel stock's strong performance in 2016 has propelled it to a 36% one-year total return, including dividends, through April 12. This outpaces rival Hasbro's nearly 27% return and crushes the S&P 500's flat performance over the same period. Shares have risen this year due to an uptick in Barbie sales over the holiday quarter and hope among some investors that the two toymakers might join forces, after it was revealed earlier this year that they had been in merger talks.
Here's what investors should focus on in the upcoming release.
The headline numbers
| Metric | Q1 2015 Results | Q1 2016 Analyst Consensus | YoY Growth |
| --- | --- | --- | --- |
| Revenue | $922.8 million | $859.9 million | (6.8%) |
| Earnings Per Share | ($0.08) | ($0.08) | N/A |
Data source: Mattel and Yahoo! Finance
Analysts expect revenue to contract due to Mattel's loss of a lucrative Disney license, as discussed below.
All eyes on Barbie
Barbie's three new shapes introduced in 2016 -- petite, tall, and curvy -- along with the original Barbie shape. Source: Mattel
All eyes should be on Barbie, as investors eagerly await to see whether last quarter's uptick in sales was just a blip or the start of a turnaround for the iconic fashion doll. The Barbie brand is critical, accounting for a sizable chunk -- 15% last quarter -- of Mattel's top line.
Barbie's holiday showing was solid, which helped Mattel reverse a two-year slide in year-over-year quarterly results as Barbie sales increased 0.5%, or 8% on a constant currency basis. For full-year 2015, however, sales were down 10%, or 1% in constant currency.
Mattel launched three new shapes for Barbie in early 2016 -- petite, tall, and curvy -- marking the first time in the doll's 57-year history that new body shapes were available. Management will likely give an indication on the conference call as to how well these new Barbies are selling.
A turnaround for this brand is looking like Mattel's best hope in the broader doll category. Sales of the company's American Girl dolls continued to slide last quarter, decreasing 14% on both a reported and constant currency basis. American Girl long dominated the tall and moderate-to-high-end doll market, but competitors have poured into the tall doll space in recent years with less pricey offerings.
Wave goodbye to Disney Princess and Frozenrevenue sourcesIn 2016, Mattel lost to Hasbro the global licenseto produce and sell dolls based on Disney Princess characters and theimmensely popularFrozen film. Mattel's gross sales from this partnership totaled about $450 million last year, or about 8% of its total revenue.
Mattel CFO Kevin Farr said on the previous conference call that the company doesn't expect to fully offset the loss of these revenue sources in the first quarter, despite expected strength in other categories. However, the effects of this headwind should moderate in the second half of the year due to the seasonality of Mattel's business.
Fisher-Price will most likely drive resultsLook for Fisher-Price to continue to drive the quarterly results. Fisher-Price, which makes toys for babies and preschoolers, was the only segment that experienced revenue growth on a reported basis last quarter, as well as for full-year 2015. The construction/arts and craft's segment did, however, manage a flat quarter, while girls and boys and American Girl both experienced a drop in revenue.
Fisher-Price revenue increased 8% on a reported basis and 13% on a constant currency basis last quarter. This segment accounted for 29% of the top line during the period, making it the company's second largest business behind boys and girls.
It's early in the turnaroundCEO Chris Sinclair has been in the top seat since early 2015, and he has done a commendable job of stabilizing the business. However, 2016 promises to be challenging, given the loss of the Disney license. Things are looking more encouraging for Mattel than they have in a long time, but it's still too early to tell if the company's fortunes will fully rebound.
Mattel stock is looking a bit pricey relative to Hasbro as well. The company sports a forward price-to-earnings of 18.4 times and a five-year PEG (P/E to projected growth) of 2.8. Hasbro has enjoyed stronger results, yet its stock sports a similar valuation (18.4) and more attractive PEG (1.8).A good number of investors are no doubt buying Mattel stock for its dividend, which is currently yielding a juicy 4.7% vs. Hasbro's 2.6%.
The article What to Watch When Mattel Inc. Reports Q1 Earnings on Wednesday originally appeared on Fool.com.
Beth McKenna has no position in any stocks mentioned. The Motley Fool owns shares of and recommends Hasbro and Walt Disney. Try any of our Foolish newsletter services free for 30 days. We Fools may not all hold the same opinions, but we all believe that considering a diverse range of insights makes us better investors. The Motley Fool has a disclosure policy.
Copyright 1995 - 2016 The Motley Fool, LLC. All rights reserved. The Motley Fool has a disclosure policy.