What to Watch When Berkshire Hathaway Inc. Reports Earnings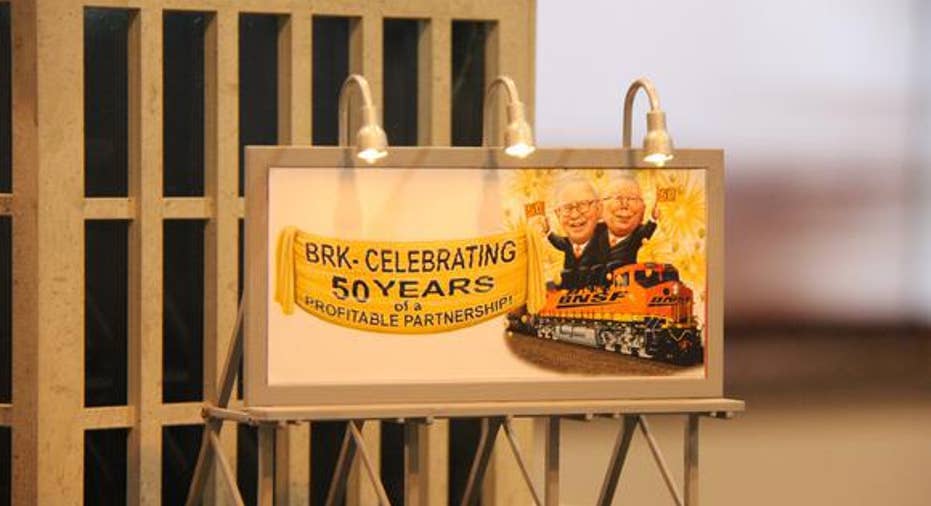 IMAGE SOURCE: MATT KOPPENHEFFER.
For more than 50 years, legendary investor Warren Buffett has guided Berkshire Hathaway on an incredible journey of business success and shareholder wealth creation. The iconic company is scheduled to report its latest financial results on April 29. The following day, thousands will travel to Nebraska to hear the Oracle of Omaha speak, as well as glean bits of wisdom from Buffett's partner, Berkshire's highly respected vice chairman and fellow master investor, Charlie Munger.
This year, there will be an exciting new twist on the much-anticipated event. Read on to see what it is and what investor questions Berkshire's results might answer.
Has Buffett still got it? While Buffett has takenseveral steps to ensure that Berkshire Hathaway will continue to prosper after he and Munger step down (such as bringing on Todd Combs and Ted Weschler to help manage its massive investment portfolio), Berkshire's success is still very much tied to Buffett's ability to allocate capital effectively on behalf of shareholders. Yet with Buffett now 85 years old, the morbid among us may question whether he is still sharp enough mentally to oversee such a sprawling empire. To help quell these concerns, Berkshire is placing a new spin on its annual shareholder meeting: Yahoo! Finance will stream the event live to audiences around the world.
Buffett said the live stream will give investors a chance to make sure he and the 92-year-old Munger hadn't "drifted off intola-la land."
Are operating profits on track?While the performance of its publicly traded stock portfolio has been responsible for a huge portion of the company's success, Berkshire has increasingly looked to acquire businesses outright as a means to benefit even more from the profits they produce and as an attractive reinvestment destination for Berkshire's ever-growing cash flows.
Of particular importance are Berkshire's railroad operations. In 2009, Berkshire invested more than $26 billion to purchase Burlington Northern Santa Fe. Since then, Berkshire has invested billions to expand and improve BNSF's rail network. Yet with many U.S. railroad operators struggling with declining demand for their freight-hauling services over the past year, some investors question whether this is a wise use of Berkshire's capital.
Buffett, of course, has a much longer time horizon and is likely thinking in decades rather than years. And Berkshire's investment in BNSF is already paying sizable dividends, with the railroad titan's pre-tax income rising nearly 10% to $6.8 billion in 2015. Still, investors will be perusing Berkshire's upcoming financial results for signs that BNSF -- and, more importantly, the business' overall operating earnings -- remain on track to deliver steady gains in the years ahead.How to access Berkshire Hathaway's resultsBerkshire Hathaway will announce its first-quarter financial results on Friday after the market closes at 4:00 p.m. ET. The report will be available on the company's investor relations website. Investors can also tune in to the live stream of the annual shareholder meeting beginning at 10:00 a.m. ET on April 30, when Buffett and Munger will once again hold court at the "Woodstock for Capitalists."
The article What to Watch When Berkshire Hathaway Inc. Reports Earnings originally appeared on Fool.com.
Joe Tenebruso has no position in any stocks mentioned. The Motley Fool owns shares of and recommends Berkshire Hathaway. The Motley Fool recommends Yahoo. Try any of our Foolish newsletter services free for 30 days. We Fools may not all hold the same opinions, but we all believe that considering a diverse range of insights makes us better investors. The Motley Fool has a disclosure policy.
Copyright 1995 - 2016 The Motley Fool, LLC. All rights reserved. The Motley Fool has a disclosure policy.