What to Watch For When Twitter Reports Earnings on Wednesday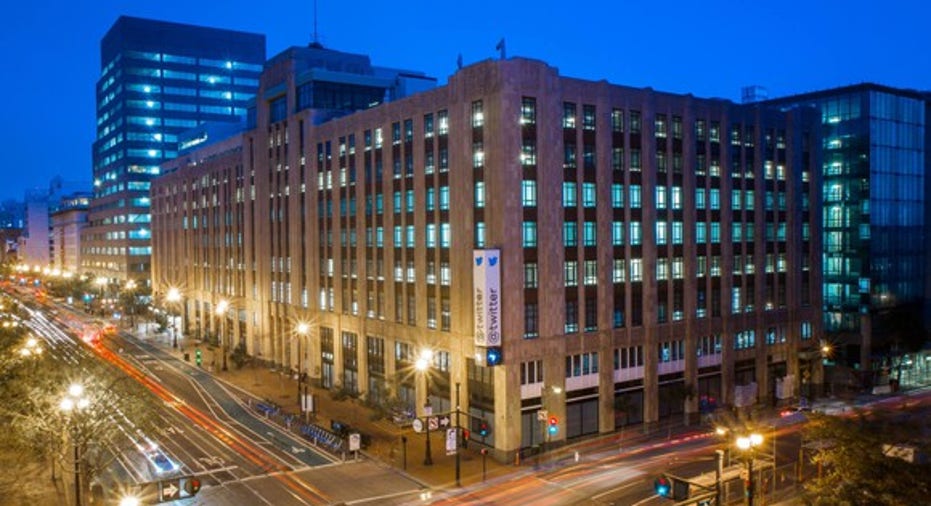 Twitter (NYSE: TWTR) is set to report its first-quarter earnings before the market opens on Wednesday. After falling short of revenue estimates in the fourth quarter, management neglected to provide a revenue outlook for the first quarter. It did, however, offer an range for earnings before interest, taxes, depreciation, and amortization (EBITDA) and EBITDA margin range, allowing analysts to derive a wide range for revenue. What's more, that EBITDA range -- $75 million to $95 million -- was well below what analysts were expecting ($191.3 million).
Twitter is expected to report its first ever revenue decline. Ad revenue already started to decline in the fourth quarter, but it was offset by growth in the social network's data licensing business. The first-quarter decline could be much worse.
These are the areas that investors should watch for when Twitter reports its first-quarter earnings.
Image source: Twitter,Copyright Aaron Durand (@everydaydude) for Twitter, Inc.
Analysts' expectations
Here's a quick overview of the main numbers analysts are expecting from Twitter.
Overall, analysts are estimating a 13.9% decline in revenue from the first quarter last year. Twitter warned that it expects ad revenue to continue to lag user growth in its fourth-quarter letter to shareholders. "Advertising revenue growth may be further impacted by escalating competition for digital ad spending," management wrote.
Nonetheless, analysts' average EBITDA estimate is near the top of Twitter's outlook of $75 million to $95 million. The average EBITDA margin of 18.5% is above management's outlook of 17% to 17.5%. To be sure, Twitter's EBITDA margin has historically floated in the mid-to-high 20% range, and it reported 30% EBITDA margin for the first quarter last year. So, such a severe contraction in EBITDA margin could be difficult to digest.
One thing that could cause results to come in below expectations
When Twitter provided its first-quarter outlook, it said there were a few factors that could cause results to come in on the low end of guidance. The first was the escalating level of competition. We saw both Snap (NYSE: SNAP) and Facebook's (NASDAQ: FB) Instagram continue to work aggressively to attract ad spend in the first quarter.
Snap has its first quarterly earnings report, and after mixed opinions from analysts it's looking to prove the bears wrong. Meanwhile, Facebook is starting to lean on Instagram for continued revenue growth as its ad load on Facebook nears saturation.
The second factor is "the potential for us to deemphasize some of our products that are revenue producing," as Twitter COO Anthony Noto said on the company's fourth-quarter earnings call. Just a week later, Twitter did exactly that. The company is now focused heavily on video ads.
That move could improve margins, but it will hurt both the top and bottom lines overall, at least in the short term. Noto's comments should lead most investors to expect EBITDA in the bottom end of Twitter's range.
A couple other factors to pay attention to in Twitter's earnings report
Outside of Twitter's financials, investors should pay attention, as always, to user growth. Monthly active user figures continue to climb slowly, and investors should look for Twitter to at least maintain its momentum in the first quarter.
Additionally, Twitter started emphasizing the growing engagement of its user base. While it didn't provide any exact daily user numbers, it did say daily active users increased 11% year over year in the fourth quarter and accelerated in every quarter throughout the year. Watch to see if Twitter is able to carry over those fourth-quarter daily users into the first quarter, or if the growth has started to decelerate.
Investors should also listen for commentary on Twitter's plan to turn GAAP-profitable in 2017. Twitter's decision to deemphasize some of its ad products is motivated by a focus on streamlining the company and turning a profit for investors. So it'll be extremely important to note how it's reducing costs, especially as revenue begins to decline.
Overall, there's not a lot to be optimistic about with Twitter's earnings. But if the company shows progress toward its long-term goals even if it falls short of analysts expectations, it could be a good buying opportunity for those willing to take a risk on the ailing social network.
10 stocks we like better than TwitterWhen investing geniuses David and Tom Gardner have a stock tip, it can pay to listen. After all, the newsletter they have run for over a decade, Motley Fool Stock Advisor, has tripled the market.*
David and Tom just revealed what they believe are the 10 best stocks for investors to buy right now... and Twitter wasn't one of them! That's right -- they think these 10 stocks are even better buys.
Click here to learn about these picks!
*Stock Advisor returns as of April 3, 2017
Adam Levy has no position in any stocks mentioned. The Motley Fool owns shares of and recommends Facebook and Twitter. The Motley Fool has a disclosure policy.