What to Look for When Weight Watchers Reports on May 4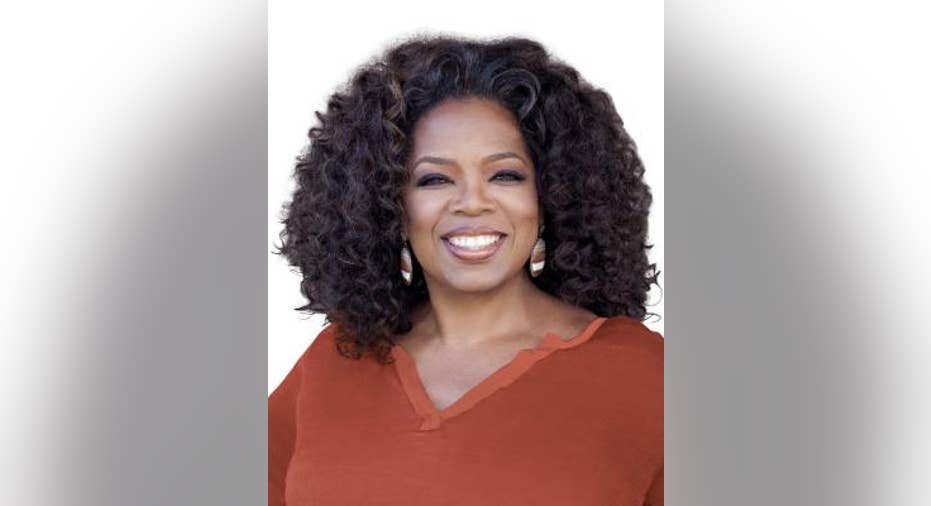 Even though Oprah Winfrey-mania has subsided a little, the presence of the the talk show host as a part-owner of Weight Watchers International has expectations high for its Q1 earnings.
The company had a difficult 2015 driven by lower demand for its services amid ever-changing dieting trends and increased online competition. Its earnings per share dropped from $2.08 in 2014 to $0.56 last year, a 73% drop. In addition, the company's fourth quarter, punctuated by Winfrey's purchase of 10% of its outstanding stock, was a disappointment. Even with the hype generated by the former talk show host's purchase, which became public Oct. 17, fourth-quarter revenue dropped from$327 million in 2014 to$259 million, a 20% drop (albeit with one less week in the quarter).
Winfrey. Image source: Weight Watchers.
That was bad news given that Winfrey buying into the company and joining its board produced a veritable explosion of news coverage that didn't translate into people joining. One quarter doesn't tell the whole tale, though, and it's possible the "Oprah effect" will be a delayed reaction, which makes the upcoming results from the first quarter all the more important.
What's at stake, here?Unlike most retail businesses, Weight Watchers does not have its best quarter during the holiday season. Instead, it operates more like a gym, when the biggest time for joining comes in the first three months of the calendar year -- when New Year's resolutions and the guilt of holiday excesses kick in.
Weight Watchers generally follows a similar pattern. In Q4 2015, which ended January 2, the company made $259 million in total global revenue. In Q1 of that same year, the company's revenues were$322 million, so the weight loss brandgenerally tracks like any fitness business where people's Q4 excesses drive them to attempt to fix the damage in Q1.
The Oprah effectWeight Watchers has set modest growth goals for 2016 of earnings per share between $0.70 and $1 per fully diluted share after incorporating the dilution from Winfrey's stake and a related option grant. At the low end, that's a modest increase over the $0.56 the company delivered in 2015. Whether it can deliver on that number depends on whether the new part-owner's enthusiasm translates into new customers.
The former talk show host and current network mogul issued an encouraging statement at the time her stake in the company was announced.
"Weight Watchers has given me the tools to begin to make the lasting shift that I and so many of us who are struggling with weight have longed for," Winfrey said. "I believe in the program so much I decided to invest in the company and partner in its evolution."
Winfrey's fanbase has been a fickle one. It has supported her magazine, but has been less gung-ho about other ventures that simply carry her name. The OWN Network struggled with ratings for quite a while before eventually finding its footing fairly recently. For that to happen, the star had to become more involved on a day-to-day basis when she previously had taken a more hands-off approach.
The same problem brought down her SiriusXMradio network. In that case, the channel barely featured the star at all. She appeared in a half hour show each week and some special programming but did almost nothing to promote the channel which led the satellite company to not renew her deal when it expired.
Basically, Oprah's fans will follow the star when it's clear she is invested and engaged in the product. That was true of her talk show and her magazine where she appears on the cover of each issue. For the TV network, ratings were strong for shows she appeared in during its early days, but the overall channel only picked up steam when she took over day-to-day operations of the network very publicly. For the radio station, Winfrey never assumed that mantel or got more involved so it went away.
What remains to be seen for Weight Watchers is if Winfrey joining the board and endorsing the brand will be enough for her fans to come along for the ride wither her. If the company has a disappointing quarter, it may not mean the Oprah deal has failed, but it will suggest the star will have to get more hands-on if she wants her investment to pay off.
The article What to Look for When Weight Watchers Reports on May 4 originally appeared on Fool.com.
Daniel Kline has no position in any stocks mentioned. He could stand to lose a few pounds. The Motley Fool has no position in any of the stocks mentioned. Try any of our Foolish newsletter services free for 30 days. We Fools may not all hold the same opinions, but we all believe that considering a diverse range of insights makes us better investors. The Motley Fool has a disclosure policy.
Copyright 1995 - 2016 The Motley Fool, LLC. All rights reserved. The Motley Fool has a disclosure policy.