What to Look for When Activision Blizzard Reports Earnings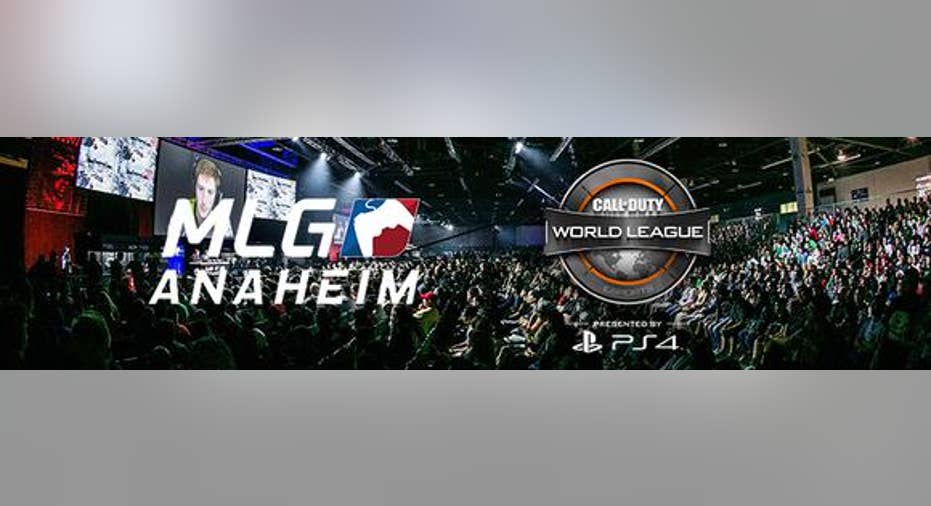 Image source: Activision Blizzard.
Activision Blizzard is scheduled to report earnings after the market closes on May 5. It will be the first look investors will get at how 2016 is unfolding. The first quarter is typically a slow time of the year, given the rush of sales that take place a quarter earlier for the holidays. But there are some significant moves the company is making and here's what you should be keeping an eye on.
What Activision Blizzard expectsActivision Blizzard's own expectations should be the first thing to measure the first quarter by. Below are the key figures in the company's Q1 2016 earnings guidance.
| | GAAP | Non-GAAP |
| --- | --- | --- |
| Net revenues | $1,260 million | $800 million |
| Operating margin | 21% | 20% |
| EPS | $0.21 | $0.11 |
Data source: Activision BlizzardQ4 2015 earnings report.
Beyond how it measures up to its guidance, there are two long-term factors that could end up transforming the company.
The big news in Q1 2016 King Digital Entertainment was officially acquired on Feb. 23, 2016, so the first impact it will make on Activision's financials will be the first quarter. In many ways, this is a test of the staying power of King Digital's products and ability to create future titles as well as a test of Activision Blizzard's ability to move further downstream into mobile.
The company's cash cows today are games like Call of Duty and World of Warcraft, which are geared toward hardcore gamers. King Digital's business is focused on the casual mobile gamer, which has been a massive growth market in recent years.
We'll see King Digital operate mostly separately from the rest of Activision Blizzard, but there will inevitably be changes once a start-up is folded into a large company. Watch for the revenue and earnings trajectory coming from the King Digital side of the business because the $5.9 billion price tag was a heavy one to pay if there isn't another hit title on the horizon.
Image source: Activision Blizzard.
Will e-sports continue its growth? One potentially significant move Activision Blizzard made early this year was the acquisition of Major League Gaming, the e-sports business. There are potentially two impacts e-sports have on the company, which will reinforce each other.
The first is that e-sports themselves could be moneymakers, but the bigger impact could be to core games. Call of Duty is one of the main games e-sports use for gameplay, so the interest in the platform alone should help drive demand for future games and expansion packs. It could be like a reinforcing loop helping Activision grow both installed base and the e-sports business at the same time.
Building a more stable business It used to be that video game companies lived and died based on the release of each title. But with mobile gaming, subscriptions, and new options like expansion packs, there seems to be a much more stable business emerging. Activision Blizzard's moves in the last few years reinforce that, and early 2016 should start showing the results.
The article What to Look for When Activision Blizzard Reports Earnings originally appeared on Fool.com.
Travis Hoium has no position in any stocks mentioned. The Motley Fool owns shares of and recommends Activision Blizzard. Try any of our Foolish newsletter services free for 30 days. We Fools may not all hold the same opinions, but we all believe that considering a diverse range of insights makes us better investors. The Motley Fool has a disclosure policy.
Copyright 1995 - 2016 The Motley Fool, LLC. All rights reserved. The Motley Fool has a disclosure policy.