What to Expect When Waste Management, Republic Services, and Waste Connections Report Q4 Earnings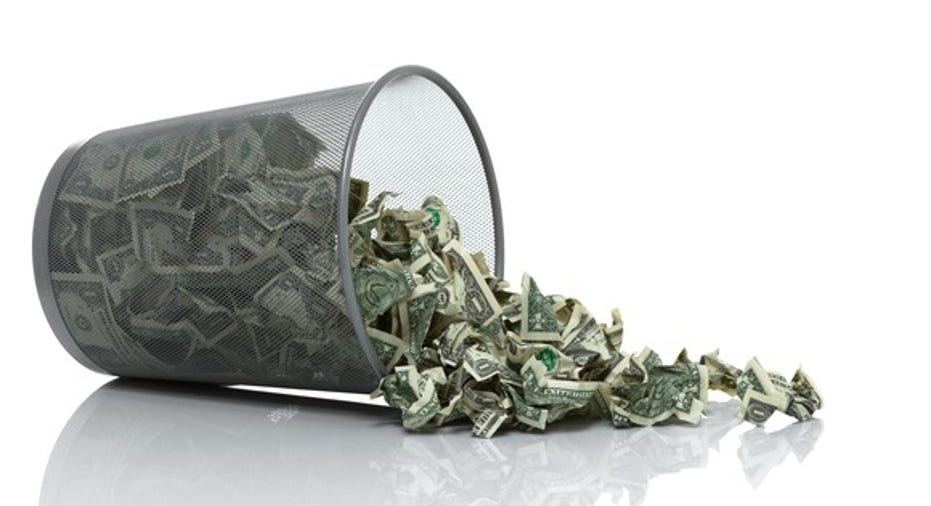 The three biggest names in the North American trash hauling and landfill industry today areWaste Management (NYSE: WM), Republic Services (NYSE: RSG), andWaste Connections (NYSE: WCN), in that order. The first two are going to do the market a favor by reporting fourth-quarter 2016 earnings on the same day, Feb. 16. Waste Connections won't be far behind, reporting on Feb.21.
So, let's not "waste" any time: Here's a look at what to expect from these three titans of trash.
These three companies outperformed in 2016. Will they beat expectations this quarter, too? Image source: Getty Images.
What the analysts expect
Ultimately, what the analysts predict will happen is far less important than what the company actually delivers. Not only that, but over the last year, the analysts covering these companies have generally lowballed their earnings estimates, so take their predictions with an extra grain of salt.
Waste Management has bested expectations for the last four consecutive quarters, beating not just the analysts' consensus estimate, but in many cases even the most optimistic of the analysts' forecasts. So, it should come as no surprise that the analysts have high expectations of $0.77 in earnings per share (EPS) for the quarter, a full 8.5% higher than the company's EPS from the year-ago quarter.
Republic Services' earnings, on the other hand, have historically been much more in line with analysts' expectations. Still, the analysts are expecting a modest $0.05 per-share increase in earnings over the year-ago quarter.
Although Waste Connections has a history of outperforming expectations similar to Waste Management's, the analysts seem cooler about this company's prospects. After three quarters of meeting or beating the most optimistic analysts' forecasts, in Q3, Waste Connections -- while still beating the consensus estimate by $0.04 -- was well within the forecast range. Maybe that's why analysts are predicting just $0.87 in EPS for Q4, well below the $1.04 from the year-ago quarter.
Let's look at how these expectations compare with the guidance the companies themselves have given.
A time of flux
Waste Connections is still in the process of digesting its large acquisition of rival Progressive Waste, which is less than a year old. In fact, if you look at the company's 2016 stock performance, you'll see that shares appear to have fallen off the proverbial cliff midyear. Not to worry, though -- that was just the point at which the two companies' stocks were merged into a new ticker and relisted at a new price. Still, as the company noted in its Q3 earnings call, until the acquisition hits the one-year mark, it will be tricky to compare apples to apples.
The company didn't provide specific EPS guidance for Q4, but its overall projections haven't changed since it reported Q2 earnings back in August. Management anticipates $1.02 billion in revenue for the quarter, along with projected operating income of 16.5% of revenue, or an estimated $168.3 million.
Waste Connections CEO Ron Mittelstaedt admitted on the previous earnings call that the company's guidance -- at least as far as volume growth -- is conservative:
Besides looking to see whether the company met its guidance, when Waste Connections reports earnings, I'll be paying close attention to how management talks about the Progressive Waste integration. I'll also be interested to see whether Mittelstaedt seems to be changing his tune about volume growth and the prospect of an impending economic recovery.
Keep on trucking
By contrast, both Waste Management and Republic Services have provided specific fourth-quarter EPS guidance and are optimistic about their companies' prospects. Both had stellar third quarters and raised estimates accordingly.
Waste Management expects at least $2.91 in adjusted EPS for the year, an increase from its prior prediction of between $2.83 and $2.86. It also expects its 2016 free cash flow to be between $1.6 billion and $1.7 billion. Outgoing CEO David Steiner cited "three consecutive quarters of strong price, positive volume, and better than expected earnings performance" as reasons behind the improved predictions. He also expressed confidence the company would "meet or exceed the current Wall Street consensus" for the fourth quarter, so we'll soon find out if he was right.
At Republic Services, CEO Don Slager was likewise optimistic about his company's full-year prospects. In its Q3 earnings call, the company predicted that its full-year adjusted diluted EPS would be in a range of$2.19 to $2.20, an increase from the original guidance of$2.13 to $2.17. Republic also expects strong full-year adjusted free cash flow of between $840 million and $850 million, up from a range of$820 million to $840 million.The company also gave a preliminary 2017 EPS outlook of $2.31 to $2.36, which would represent at least a 5% increase over the top end of the company's 2016 EPS guidance.
It's doubtful either company would predict such strong results if they didn't think they'd deliver, so the question here is whether they will meet or exceed these results. For Republic Services, I'll be looking for news of how well the company's efforts are progressing toconvert existing contracts to more favorable terms. Success in that area will have a big impact on the company's long-term prospects. For Waste Management, I'll be looking at its recycling division, which benefited in Q3 from higher average recycled commodity prices. We'll see if that was just a quarterly blip or a potentially longer-lasting trend.
10 stocks we like better than Waste ManagementWhen investing geniuses David and Tom Gardner have a stock tip, it can pay to listen. After all, the newsletter they have run for over a decade, Motley Fool Stock Advisor, has tripled the market.*
David and Tom just revealed what they believe are the 10 best stocks for investors to buy right now...and Waste Management wasn't one of them! That's right -- they think these 10 stocks are even better buys.
Click here to learn about these picks!
*Stock Advisor returns as of February 6, 2017.
John Bromels owns shares of Waste Management. The Motley Fool owns shares of Waste Management. The Motley Fool recommends Republic Services. The Motley Fool has a disclosure policy.