What to Expect When National Oilwell Varco, Inc. Reports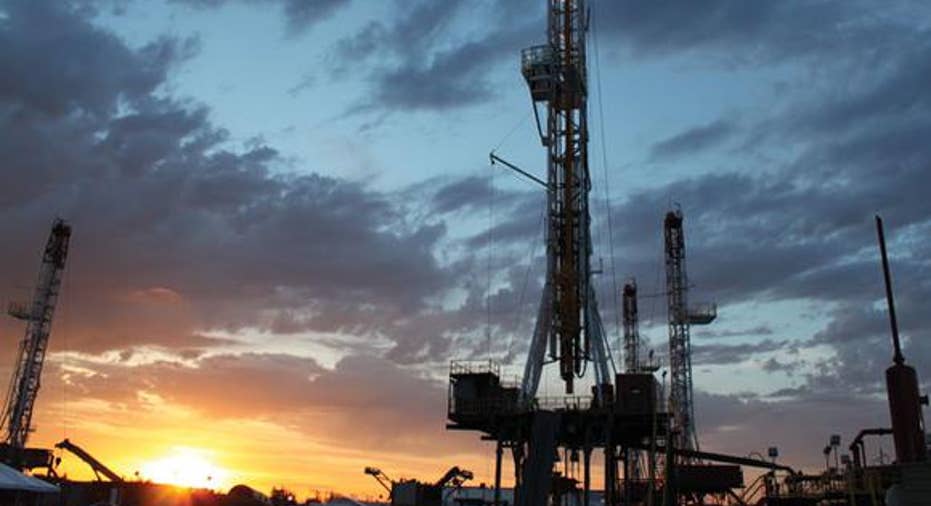 Image source: National Oilwell Varco.
Conditions in the oil patch went from bad to worse as the calendar flipped the page to 2016. Crude crashed in the first quarter, spending much of the time below $30 a barrel. That caused producers to cut deeply into their capex budgets, with many delaying equipment purchases until oil prices improve. That created a very tough operating environment for National Oilwell Varco , which will lead the company to report weak first-quarter results this Thursday morning. Here's what to expect in that report.
First, let's reviewNational Oilwell Varco has been in a tough stretch of late due to the very weak oil market. CEO Clay Williams summed up the current oil market last quarter by saying that "tumbling oil prices brought capital austerity and sharply lower oilfield activity." That intensifying oil-field austerity drove significant declines in the company's revenue over the past year, with its fourth-quarter revenue down 52% over the fourth quarter of 2014 and 18% over the third quarter of last year. Meanwhile, earnings have been falling off a cliff, with the company earning just $0.23 per share last quarter, which is nearly two-thirds less than the $0.61 per share it earned during the third quarter.
Expect its financial decline to continueUnfortunately, the worst isn't over just yet with Williams noting last quarter that the capital austerity was "intensifying as we enter 2016." That's causing even more pressure on its financials and was a driving force behind the recent decision to reduce its quarterly dividend by 89%. Along with announcing its dividend reduction earlier this month, the company also provided a peek at its first-quarter results.
That glimpse wasn't pretty, with Williams noting that "based on preliminary information, first quarter revenues will be down approximately 20% from the $2.7 billion recognized in the fourth quarter of 2015." That being said, he did calm investors' concerns by saying, "importantly, although the near-term outlook remains challenging, NOV remains strong financially." That's due in part to two factors: The company has worked tirelessly to cut costs and to keep its balance sheet in tip-top shape, including repaying $500 million in debt during the first quarter. Furthermore, by reducing the dividend, it will be able to conserve roughly $615 million in cash flow this year, which it can use to bolster its financial position.
Its outlook should be cautious but optimisticDespite the gloomy near-term picture in the oil patch, National Oilwell Varco sees better days ahead. As Williams noted in the dividend reduction announcement:
A growing number of oil-field service companies share this view and are becoming increasingly optimistic that industry conditions will start turning around later this year and into 2017. Some see a "V-Shaped" recovery in the oil price and oil-field service activity levels starting as early as the third quarter. Meanwhile, oil-field service leader Schlumberger sees a lag between a recovery in oil prices and the recovery in oil-field services and equipment. That said, its CEO, Paal Kibsgaard, noted on the company's first-quarter conference call that there will soon be a need for "significant increases in E&P investment" in order to halt the declines in oil production that are starting to take hold in the oil market. That said, Schlumberger's view is that we won't see these investments being made until 2017. Still, there's clearly growing optimism that the oil market downturn is nearing an end, with a potential for an uptick in investment before the year is out.
Investor takeawayThe oil market continued to deteriorate during the first quarter, which will clearly weigh on National Oilwell Varco's first-quarter results. That said, there's growing optimism that the market will be back in balance by the end of this year, which could lead to an uptick in activity levels in either the second half of this year or early 2017. Once these green shoots start to emerge, it should stem the slide in National Oilwell Varco's financial results.
The article What to Expect When National Oilwell Varco, Inc. Reports originally appeared on Fool.com.
Matt DiLallo owns shares of National Oilwell Varco. The Motley Fool owns shares of and recommends National Oilwell Varco. Try any of our Foolish newsletter services free for 30 days. We Fools may not all hold the same opinions, but we all believe that considering a diverse range of insights makes us better investors. The Motley Fool has a disclosure policy.
Copyright 1995 - 2016 The Motley Fool, LLC. All rights reserved. The Motley Fool has a disclosure policy.