What to Expect When Frontier Communications Reports Q1 2016 Results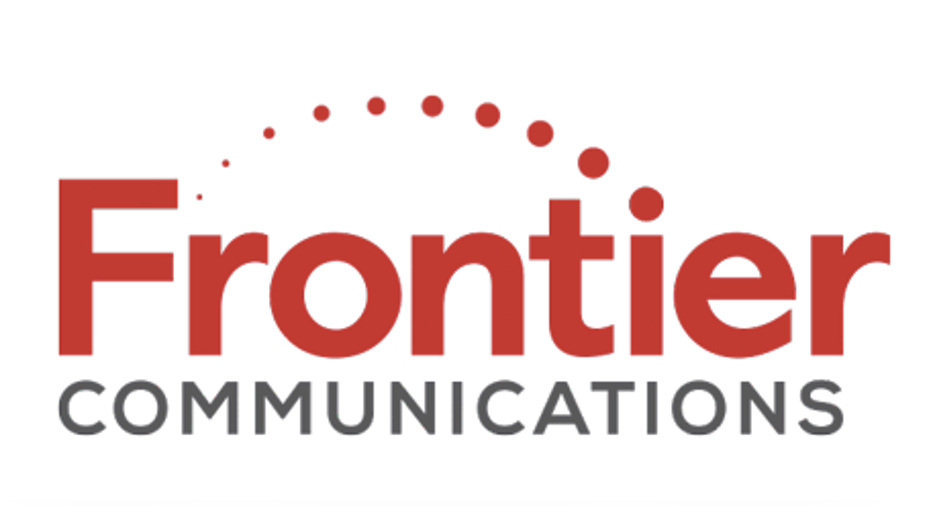 Frontier Communications had a company-altering first quarter of 2016, but the major event that closed during that time period will not impact its results when it reports on May 3 at 8:30 a.m. before markets open.
During the quarter, the company received final regulatory approval for its $10.54 billion purchase of Verizon's wireline operations in California, Texas, and Florida. This acquisition will more than double Frontier's size as it will add approximately 3.3 million voice connections, 2.1 million broadband connections, and 1.2 million video subscribers, according to a press release, but the impact of that will not be felt until Q2.
Frontier introduced a new logo in January. Image source: Frontier.
Because the Verizon deal closed on April 1, the day after Q1 ended, that made the entire first quarter an exercise in patience for the company. Its results for the period, however, are likely to be telling in that customers purchased from Verizon are similar to the wireline subscribers it bought in late 2014 in its home market of Connecticut.
Because of the timing of Frontier's purchase, Q1 is relevant going forward only in that it's a bellwether for how the company will hold up in the face of challenging market conditions.
It's about growth and retentionIn a broad sense, Frontier's 2015 went roughly as the broadband and pay-television markets did. Overall, Internet service providers added about 3.1 million subscribers in 2015 and lost around 385,000 pay-TV customers, according to Leichtman Research Group (LRG).
Frontier finish the year with 2.46 million broadband customers, adding 28,500 in Q4 and 102,000 for the year. That was in-line with rest of industry and the overall trend of more people wanting to add broadband in order to use streaming services and other high-bandwidth Internet services.
The news was similar when it comes to video where Frontier ended 2015 with 553,700 video customers. It lost 5,800 in Q4 -- a period when most cable companies posted small gains -- which followed a third quarter loss of 9,600 cable users. The company also lost 5,500 video users in Q2 and 7,700 in Q1 for a total 2015 drop of about 28,600.
None of those trends vary much from industry norms and they suggest Frontier has performed about as well as its rivals.
Will it make money?In 2015, Frontier lost about $200 million but it had $236 million in expenses related mostly to the Verizon acquisition. In Q4, if you subtract an acquisition-related interest expense of $178 million, acquisition and integration costs of $86 million, and certain tax items of $7 million, the company had an adjusted net income of $56 million, according to the Q4 earnings release.
The first quarter should track along those lines with the company losing money overall, but making a small profit when you only consider its ongoing operations.
What to look for in Q1Frontier has been in a holding pattern over the last three months as it waits to bring the Verizon properties on board. There should be no surprises during its earning call since there is no reason to believe that the company would have experienced any major fluctuations in subscriber counts.
For Frontier, the future is ahead. For its stockholders, these earnings are really just a milepost on the way to a more important destination. There is no reason to hold shares if you do not believe that its growth strategy will ultimately pay off. We won't learn that answer on May 3 and will have to wait until Q2 to begin to see whether the company will succeed on a long-term basis.
The article What to Expect When Frontier Communications Reports Q1 2016 Results originally appeared on Fool.com.
Daniel Kline has no position in any stocks mentioned. He does not care for hiking. The Motley Fool owns shares of and recommends Verizon Communications. Try any of our Foolish newsletter services free for 30 days. We Fools may not all hold the same opinions, but we all believe that considering a diverse range of insights makes us better investors. The Motley Fool has a disclosure policy.
Copyright 1995 - 2016 The Motley Fool, LLC. All rights reserved. The Motley Fool has a disclosure policy.