What to Expect From NXP Semiconductors in 2017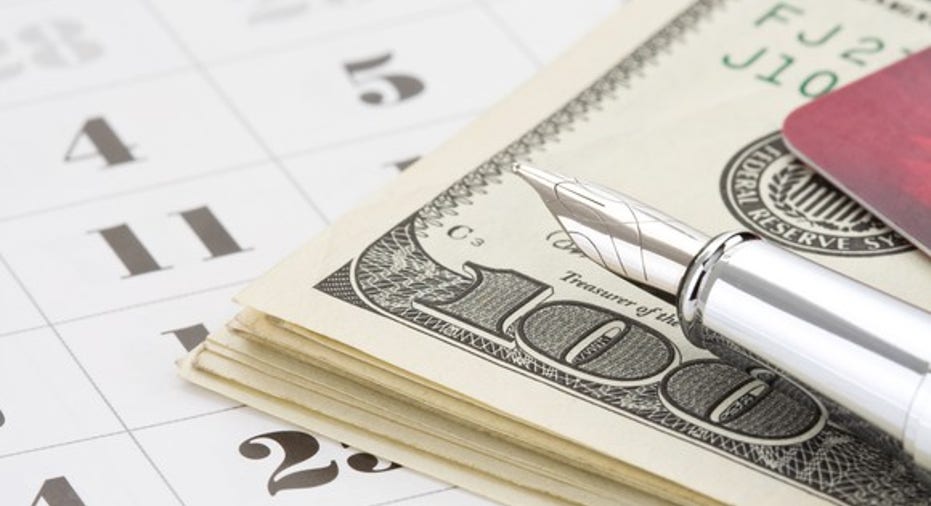 Image source: Getty Images.
NXP Semiconductors (NASDAQ: NXPI) is closing out 2016 with a 16% return for the full year. Here's what to expect out of the Netherlands-based embedded chip maker in 2017.
The Qualcomm combination
Above all else, sector giant Qualcomm (NASDAQ: QCOM) is knee-deep in the process of acquiring NXP in a merger worth $47 billion. This may actually be all you need to know about 2017 as an NXP investor.
With the ink still drying on NXP's buyout of Freescale Semiconductor, Qualcomm stepped in with an all-cash offer of $110 per NXP share. Many of the necessary regulatory approvals are still pending, but Qualcomm has already issued a tender offer to current NXP owners.
I see no reason why Qualcomm's proposal wouldn't be successful, since the two companies share very few target markets or customer accounts today. It's a straightforward combination of two large semiconductor companies whose products have little in common, but the portfolios do make more sense as an integrated whole.
Expected to close before the end of 2017, this deal provides a simple and nearly guaranteed way to earn a 12.5% return in less than 12 months. If you still want to be involved in NXP's business after that, you could take the all-cash payment and reinvest it in Qualcomm shares. The company has no plans to finance this deal with freshly printed Qualcomm stock certificates.
What if the merger falls apart?
There ain't no such thing as a free lunch, and every business move always comes with some risk. The Qualcomm-NXP merger is no exception.
American, Dutch, or Chinese regulatory bodies can still decide that this deal is a bad idea, no matter how much sense it makes to me or anybody else. Likewise, NXP shareholders might vote against it in the upcoming special shareholder meeting. That's probably not in their best interest, but you never know. Unexpected events really aren't that rare.
If NXP breaks off the engagement, presumably because a better offer turned up, the company would owe Qualcomm a breakup fee of $1.25 billion. If Qualcomm fails to complete its pre-closing reorganization, or external forces such as regulatory reviews trip up the deal, Qualcomm would send $2 billion to NXP instead.
These breakup fees are quite significant. NXP's trailing free cash flows currently stand at $1.4 billion while Qualcomm's bubbled up to $6.9 billion. A canceled deal could essentially double or erase NXP's cash flows, and Qualcomm would certainly feel the effects deep in the wallet.
What happens next would depend on exactly why the merger fell apart. Regulatory roadblocks would make NXP richer and Qualcomm poorer, sending both companies off to chart all-new courses through the rapidly changing embedded chip markets. NXP would not be likely to attract any other buyers, since Qualcomm always was the most qualified suitor.
NXP shareholders really shouldn't turn down the Qualcomm offer, especially when you weigh in the immediate $1.25 billion cash payment the company would have to send to Qualcomm. It would be a "cut off your nose to spite your face" kind of thing. Even so, it could happen. In that case, Qualcomm would largely keep on trucking like before, just without the adrenaline boost that NXP's large revenue streams and dominant hold on the automotive computing market would provide. And NXP would go back to the drawing board, bereft of Qualcomm's global scale and the synergies from many, many plug-in synergies between the two product collections.
It never hurts to prepare for the unexpected. But realistically, we probably won't see any of these outcomes.
Owning NXP today will most likely work out to a 12.5% gain in 2017. And that's about it.
10 stocks we like better than NXP Semiconductors When investing geniuses David and Tom Gardner have a stock tip, it can pay to listen. After all, the newsletter they have run for over a decade, Motley Fool Stock Advisor, has tripled the market.*
David and Tom just revealed what they believe are the 10 best stocks for investors to buy right now... and NXP Semiconductors wasn't one of them! That's right -- they think these 10 stocks are even better buys.
Click here to learn about these picks!
*Stock Advisor returns as of Nov. 7, 2016
Anders Bylund has no position in any stocks mentioned. The Motley Fool owns shares of and recommends Qualcomm. The Motley Fool also recommends NXP Semiconductors.The Motley Fool has a disclosure policy.