What to Expect from February's Jobs Report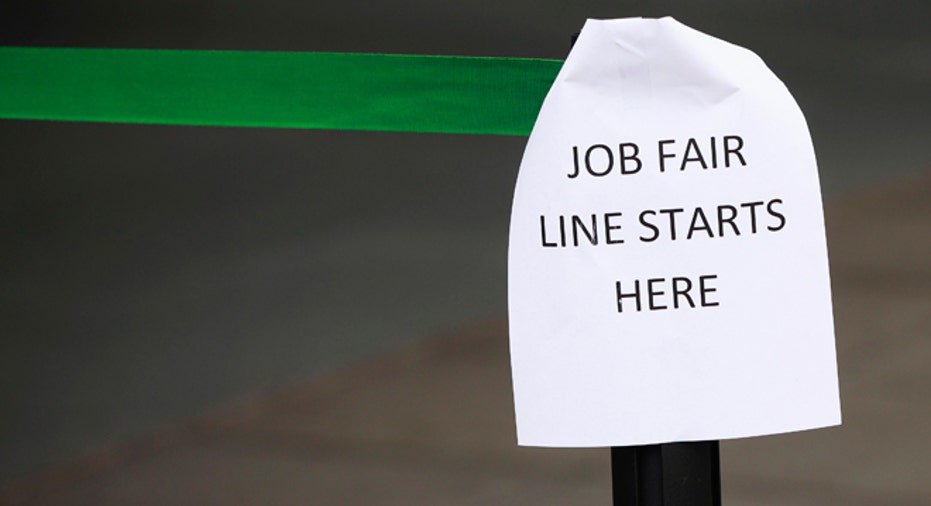 U.S. job growth likely advanced at a moderate pace in February, which would suggest the economy has enough momentum to withstand the blow from higher taxes and deep government spending cuts.
Employers are expected to have added 160,000 jobs to their payrolls last month, picking up slightly from January's 157,000 count, according to a Reuters survey of economists.
While that would only be enough to hold the unemployment rate steady at 7.9%, it would be another sign of the economy's fundamental health, which has already propelled the Dow Jones industrial average to record highs.
"Even though it doesn't necessary mean an acceleration in growth momentum, it suggests the economy is able to absorb the fiscal austerity," said Millan Mulraine, senior economist at TD Securities in New York.
A 2 percent payroll tax cut ended and tax rates went up for wealthy Americans on Jan. 1. In addition, $85 billion in federal budget cuts that could slice as much as 0.6 percentage point from growth this year started on March 1.
The Labor Department will release the February employment report on Friday at 8:30 a.m. (1330 GMT)
While, February's anticipated pace will be below the 177,000 jobs per month average for the six months through January, there are other hints that the labor market's tone is improving.
First-time claims for jobless benefits fell significantly in February and a report on Wednesday showed private employers hired more workers than expected that month, which led some economists to brace for an upside surprise on Friday.
A snowstorm that buried the East Coast during the survey week for the report could also have kept some workers at home, temporarily depressing the jobs tally in February.
"We are moving in the right direction, but it's just frustratingly slow," said Peter McHenry, an assistant economics professor at the College of William and Mary in Williamsburg in Virginia. "We want job growth to be large and robust, and there are still way too many people who are unemployed."
About 22.7 million Americans are either out of work or underemployed.
FED STILL IN PLAY
With employment falling far short of the roughly 250,000 jobs per month over a sustained period that economists say is needed to significantly reduce unemployment, the report will give the Federal Reserve ammunition to maintain its very accommodative monetary policy.
The U.S. central bank is buying $85 billion in bonds per month and has said it would keep up asset purchases until it sees a substantial improvement in the labor market outlook, a message that Fed Chairman Ben Bernanke drove home in congressional testimony last week.
Since the 2007-09 recession ended, the economy has struggled to grow above a 2 percent annual pace. In the fourth quarter, output barely expanded.
Details of the February report are expected to show broad-based gains, with construction likely the star. The sector is expected to have added at least 25,000 jobs last month. In January, construction payrolls increased 28,000, for a fourth straight month of double-digit gains.
A decisive turnaround in the housing market and rebuilding on the East Coast after the destruction wrought by Superstorm Sandy in late October is boosting jobs at construction sites.
Manufacturers likely stepped up hiring in February, although the pace is expected to still be well below what was seen early last year because of lackluster domestic demand and cooling growth overseas.
After seven straight months of gains, retail employment probably took a breather in February. Courier and messenger jobs could rebound from the previous month's drop, but may also have been depressed by the bad weather on the East Coast.
Healthcare and social assistance probably recorded another month of solid job gains. The same is expected for leisure and hospitality.
Government payrolls are likely to have dropped by about 7,000 last month after falling 9,000 in January. Moderating local government layoffs, outside education, should help to blunt the blow from future job losses at federal agencies as Washington tightens its belt.
The sustained steady job gains are lending some stability to wages. Average hourly earnings are projected to have risen 0.2 percent last month after increasing by the same margin in January.
That would be the fourth straight month of gains in hourly earnings. They increased 2.1 percent in the 12 months through January after a similar advance in December.
"Earnings appear to have bottomed last year and are turning higher on account of the improving labor market performance," said Mulraine.
The length of the average workweek is expected to have held steady at 34.4 hours.