What to Expect From Cirrus Logic's Q4 Results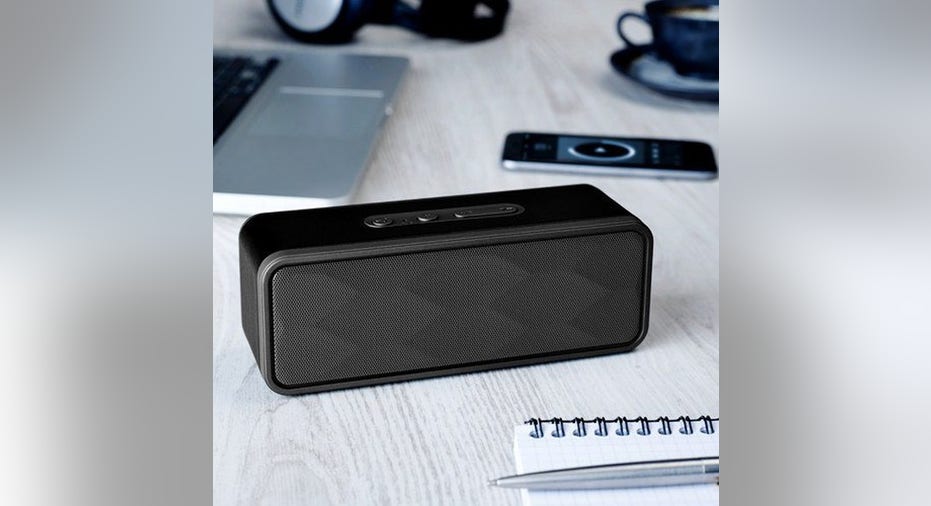 Shares of Apple (NASDAQ: AAPL) supplier Cirrus Logic (NASDAQ: CRUS) were beaten down badly in February because of weak guidance for the quarter ending in March, but the stock has staged a remarkable comeback in recent weeks. The chipmaker has risen close to 10% in the past month, thanks to optimism about the number of iPhones Apple will need this year.
But will Cirrus Logic live up to the hype when it reports its fourth-quarter results on May 3? Here's what investors can expect from its upcoming report.
What to expect
Wall Street expects Cirrus' revenue to rise 38% from the prior-year period to $321 million, which matches the midpoint of its own guidance. Analysts were initially more bullish and expected $334 million in revenue, but expected iPhone production cuts forced the chipmaker to dial down its guidance.
Image source: Cirrus Logic.
Supply chain checks by Nikkei Asian Review point toward a 10% cut in iPhone production during the first quarter of 2017. Still, Cirrus is on track to report terrific year-over-year growth in revenue for the quarter as the iPhone cut is estimated to be less severe than the cut in Q1 2016. What's more, Cirrus' earnings per share are estimated by analysts to jump 84% year over year thanks to the consistent growth in its gross margin.
However, investors will be more concerned about Cirrus' outlook.
Gauging the outlook
Analysts are looking for $320 million in first-quarter revenue (April to June) from Cirrus Logic, putting its year-over-year growth at 23%. Apple is going to play the decisive role in the outlook, as it accounted for 85% of the semiconductor specialist's top line in the last reported quarter.
The iPhone maker could be betting big on its next device. Pacific Crest Securities expects Apple to produce 50 million iPhone units in the July-September quarter, followed by a stronger production run of 80 million units during the final quarter of the year.
This would be significantly higher than the 89 million units of the iPhone 7 and 7s built last year. What's more, Apple's supply chain might get into action as early as April, according to rumors.
India is another factor that could drive iPhone production in the ongoing quarter. Officials of the Indian government recently confirmed that Apple will start making the iPhone 6 and 6s in India soon, followed by the iPhone SE. India is a fast-growing iPhone market, where Apple is aggressively building its retail presence, so it could contribute to higher iPhone production this quarter, which would benefit Cirrus.
Potentially strong iPhone production during the April-June quarter could help Cirrus Logic issue a stronger-than-expected outlook.
10 stocks we like better than Cirrus LogicWhen investing geniuses David and Tom Gardner have a stock tip, it can pay to listen. After all, the newsletter they have run for over a decade, Motley Fool Stock Advisor, has tripled the market.*
David and Tom just revealed what they believe are the 10 best stocks for investors to buy right now... and Cirrus Logic wasn't one of them! That's right -- they think these 10 stocks are even better buys.
Click here to learn about these picks!
*Stock Advisor returns as of April 3, 2017
Harsh Chauhan has no position in any stocks mentioned. The Motley Fool owns shares of and recommends Apple. The Motley Fool recommends Cirrus Logic. The Motley Fool has a disclosure policy.