What the Break Down in Talks at Doha Means for Oil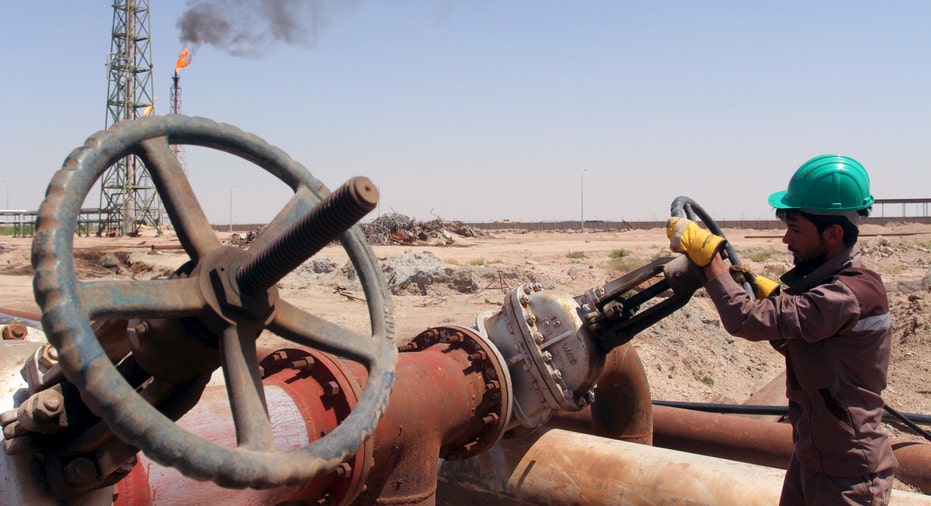 It was a weekend meeting the world was watching. Some of the world's biggest oil producers gathered on Sunday, and were expected to announce an agreement to freeze crude production in an effort to bring down a glut of supply that's dragged oil prices to multi-year lows.
But the four-hour meeting in Doha, Qatar, quickly broke down as Saudi Arabia changed the rules of the game, demanding that for any agreement to take place, Iran would have to join in. The nation, which was relieved of international trade sanctions early this year, has repeatedly said it will not agree to a pact that would limit its production until it regains lost market share.
In essence, politics trumped economics.
"The failure of the talks gives the market another clear indication (similar to the failed December 2015 OPEC meeting) that OPEC's relevance in this market environment has faded, and its ability to coordinate with members outside the group is equally difficult," analysts at Barclays wrote in a note late Sunday.
On news of the failed meeting Sunday, crude oil prices dropped nearly 7%. However, by Monday, prices recouped much of their losses to trade just fractionally lower. West Texas Intermediate crude, the U.S. benchmark, settled down 1.44% to $39.78 a barrel, while Brent crude briefly turned positive, before slipping back into negative territory to end down 0.44% to $42.91.
Dissecting Doha: What Went Wrong
While producers from OPEC nations and others were expected to emerge from a cooperative meeting with a deal to limit production, Suzanne Minter, energy analysis manager at Platts Bentek, said it was less about fundamentals, and more about market psychology.
"No matter what happened, no one expected to see a production response off of this. At least not immediately," she said. "The meeting illustrated that everyone is really trying to hold market share as everyone has a lot to lose if they give it up."
Given the discord over the weekend, Minter said clearly 20 months of low prices is not enough to spur producers into action, and predicts the market won't see any action to limit supply any time soon.
"I think everyone is in it for the long haul," she said. "This is a big game with big stakes, and when you think about entities who own their land and production, and in many cases, refineries, they are probably looking at two to three years of discomfort as tolerable for longer-term gain."
OPEC producers are slated to meet again in June – but Minter doesn't expect any action on production to emerge from that meeting either.
Similarly, Libby Toudouze, partner and portfolio manager at Cushing Asset Management, which oversees $4.3 billion in assets under management, said the price action in oil on Monday signals the market might be ready to put in a bottom as traders see a light at the end of the tunnel.
She explained that it's clear no group or consensus of people will agree on a production cut to give any short-term "save" to the market. Therefore, she said for prices to move higher and supply to come back in balance with demand, structural changes have to take place.
"There are three things that it will take for investors to have confidence that the bottom is in and that we will be moving higher in commodities: The supply rolling over, the demand staying constant, and [a reduction in] the inventory overhang," she said.
In March, the International Energy Agency forecasted excess crude supply will narrow to 0.2 million barrels per day in both the third and fourth quarters from 1.9 billion per day in the first quarter and 1.5 million in 2Q. The U.S. Energy Information Administration has a less bullish forecast, but Toudouze said the summer driving season is likely to help pull supply down, which will be, in her view, the final factor to help confidence in the supply/demand trend continue to improve.
"If we get confidence that this inventory burn trend is in place, then the IEA forecast will be on target. We believe that the oil market will be in balance sooner," she said. "It's hard to imagine just with the refined products figures we've seen that we don't get a solid driving season."