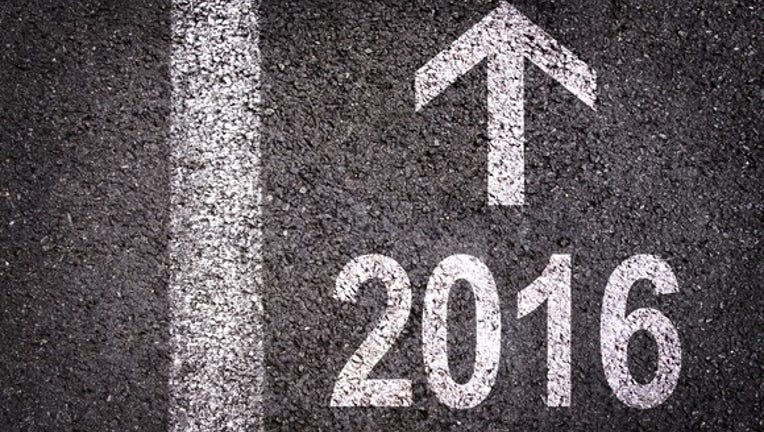 It's been a great year for NVIDIA (NASDAQ: NVDA) so far. NVIDIA's expanded its position in graphics processing units (GPUs), driverless cars, machine learning, and data centers this year, and the company's core business -- selling GPUs for gaming -- saw revenue increase 17% year over year in fiscal first-quarter 2017.
All of that's pushed NVIDIA's stock price up 38%since the beginning of the year, and the company's primary businesses are firing on all cylinders.
"We are enjoying growth in all of our platforms -- gaming, professional visualization, datacenter and auto," NVIDIA co-founder and CEO Jen-Hsun Huang said in a press release.
But as good as the first half of 2016 has been, can NVIDIA expect the good times to last through the rest of the year?
Putting the crystal ball aside, we can look at a few things that suggest what could be in store for the company over the next few months.
Lots to look forward to
It's worth reading what NVIDIA's management has said about what to expect for this year. Sometimes company leadership can spin the facts about how well a company is doing, but their conference-call thoughts can also be a valuable resource for gauging where the company is headed.
Here are a few comments that lean toward the latter from NVIDIA's leadership:
When it comes to the company's ability to sell more GPU, Huang said:
And that's more than just puffery. NVIDIA currently commands about 76% of the discrete desktop GPU market, while rival Advanced Micro Devicesholds just 24%.
That lead will help the company achieve its estimated revenue of $1.35 billion for fiscal second-quarter 2017, which would be an increase of about 17% year over year.
And some of that growth this year will come from the company's smaller, but expanding, segments. Datacenter brought in just $143 in the first quarter, but that's up 63% year over year, and Huang said that there will be "growing deployment in the coming year" from the datacenter division.
But the real growth should come as the company's latest technologies start gaining traction with customers.
NVIDIA's new Pascal GPU architecture should bring even more gains to the gaming segment as the company secures device wins. NVIDIA recently unveiled two new processors built on Pascal, and Huang said the company is "expecting a lot" from the new architecture.
That's not exactly a clear prediction from the NVIDIA CEO, but the company makes no indication there will be a slowdown in shipments from the previous Maxwell architecture, so chip orders based on Pascal should only continue to add to the company's GPU dominance.
We should also hear more about NVIDIA's partnership wth Volvo to bring 100 driverless vehicles to Swedish roads. The automaker is using NVIDIA's new Drive PX 2 computer platform to power the driverless tech, and any positive news could prove to other automakers that NVIDIA's tech is the premier choice for driverless systems.
Nothing's set in stone
Of course NVIDIA could fail to sell GPUs as planned, or revenues from automotive and datacenter could sputter.
But with the company's gaming segment already experiencing growth and poised for more from Pascal, I think NVIDIA should continue its trajectory through the rest of the year.
The only area I think investors should start watching more closely is NVIDIA's driverless segment. NVIDIA's facing increased pressure in the growing driverless space from NXP Semiconductors, but that fight may not reach a head for a few more years.
But I think the company's GPU market share, new Pascal architecture and chips, and its continual expansion into new market segments will help it continue growing through the rest of the year.
The article What Should Investors Expect from NVIDIA for the Rest of 2016? originally appeared on Fool.com.
Chris Neiger has no position in any stocks mentioned. The Motley Fool owns shares of and recommends NVIDIA and NXP Semiconductors. Try any of our Foolish newsletter services free for 30 days. We Fools may not all hold the same opinions, but we all believe that considering a diverse range of insights makes us better investors. The Motley Fool has a disclosure policy.
Copyright 1995 - 2016 The Motley Fool, LLC. All rights reserved. The Motley Fool has a disclosure policy.