What Sent Shares of Kandi Technologies Spiraling in 2016?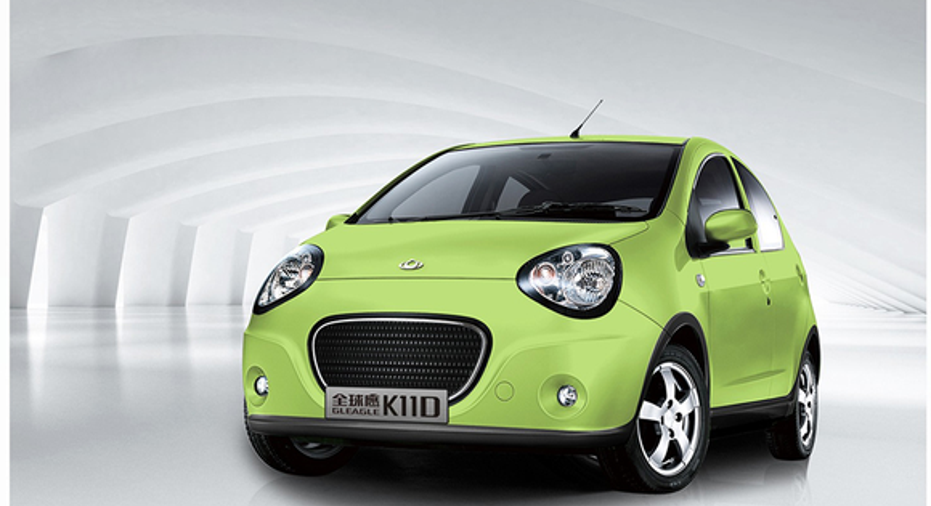 What happened
A few years ago,Kandi Technologies (NASDAQ: KNDI), a leading provider in China of pure electric-vehicle (EV) products, seemed like a surefire way to profit from the country's increased focus on building an EV fleet to help battle its pollution problems. Unfortunately, Kandi's business hasn't lived up to the hype, and shares shed 54% of their value in 2016 alone.
So what
One reason behind Kandi's rough year was simply the uncertainty it faced with the Chinese government's subsidy payments. The government delayed its subsidy payments for EV makers pending an industrywide review that wasn't completed until December. That caused Kandi's third-quarter results to plummet. Revenue declined 87% to $6.4 million and gross profit declined a similar 91% to $0.7 million.
Kandi's model K11D electric vehicle. Image source: Kandi Technologies.
"China's central government preceded a review on the subsidies paid to all the EV manufacturers, which caused the 2015 subsidy payments [to] remain unpaid industry-wide. The delay in subsidy payment heavily impacted the JV [joint venture] Company's production and sales, which resulted in a significant decrease in our EV parts sales," said Kandi CEO Hu Xiaoming, in a press release.
Now what
With the subsidy-payment drama now behind the company, its focus will be on developing new vehicles that won't rely solely on subsidy payments to be economically viable. Kandi is currently developing those EV products for after 2020, when the subsidy payments end. The company also has its hands full launching two new EV models this year and preparing its car-making joint venture company for its initial public offering.
This will be a pivotal year for Kandi and its investors. But don't expect its stock price to regain its lost value until management proves it can take steps to reduce its reliance on subsidy payments while reigniting its revenue.
10 stocks we like better than Kandi TechnologiesWhen investing geniuses David and Tom Gardner have a stock tip, it can pay to listen. After all, the newsletter they have run for over a decade, Motley Fool Stock Advisor, has tripled the market.*
David and Tom just revealed what they believe are the 10 best stocks for investors to buy right now... and Kandi Technologies wasn't one of them! That's right -- they think these 10 stocks are even better buys.
Click here to learn about these picks!
*Stock Advisor returns as of February 6, 2017
Daniel Miller has no position in any stocks mentioned. The Motley Fool has no position in any of the stocks mentioned. The Motley Fool has a disclosure policy.