What Reynolds American's Earnings Mean for Altria's Future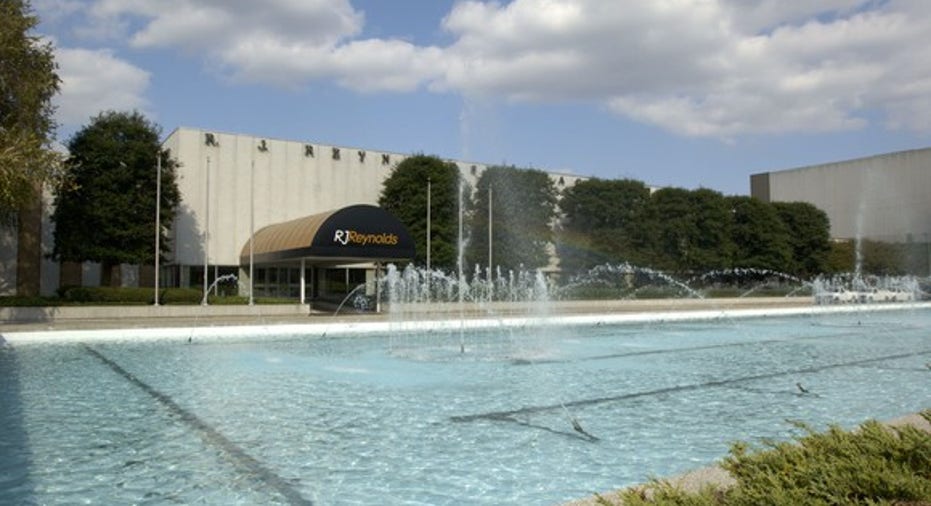 For years, Altria Group (NYSE: MO) has led the tobacco industry in the U.S. with its popular Marlboro brand. But Reynolds American (NYSE: RAI) has made a big push to become more competitive in the U.S. market, and with the recent proposal from British American Tobacco (NYSEMKT: BTI) to bring its American counterpart fully under its corporate umbrella, Reynolds American hopes that greater economies of scale could give it even more competitive advantages.
On Feb. 9, Reynolds American reported its fourth-quarter earnings. In addition to posting solid growth, Reynolds boosted its dividend and had upbeat comments about its future. Altria investors need to know whether Reynolds' growth will come at Altria's expense. Below, we'll look more closely at Reynolds' earnings to see how they might affect Altria going forward.
Image source: Reynolds American.
Reynolds posts strong earnings growth
Reynolds American's fourth-quarter results had plenty of good news for its shareholders. Revenue climbed more than 4% to $3.19 billion, which was about $30 million to $40 million higher than the consensus forecast among those following the tobacco stock. Adjusted net income powered higher by 27% to $879 million, and that produced adjusted earnings of $0.62 per share, which was also above what investors had expected to see.
Looking more closely at the report, Reynolds' numbers reflected trends that Altria and other industry players have seen. Cigarette volume fell 1.7% compared to the fourth quarter of 2015, and incorporating inventory changes, Reynolds estimated its adjusted shipments were down 4.5%. That was roughly in line with the volume declines posted industrywide. Yet Reynolds was able to boost its market share to 34.3%, based largely on the strength of key brands that include Newport, Camel, Pall Mall, and Natural American Spirit. In the smokeless arena, the Grizzly brand continued to gain share despite falling volume, and Reynolds said that the national expansion of Grizzly Dark Mint helped the division gain strength.
One of the best news items for investors came on the dividend front. Reynolds American said it would boost its quarterly payout by nearly 11% to $0.51 per share. That marks the 15th time that Reynolds has increased its dividend over the past 12 1/2 years, and the size of the increase exceeded the 8% bump higher that Altria gave investors late last year.
Newly installed CEO Debra Crew had only a brief statement in Reynolds' press release, noting that 2016 was "another milestone year with strong growth" for the company. The outstanding merger offer from BAT led the company not to have its typical quarterly conference call, but Reynolds still sees the deal closing in the third quarter of 2017.
Should Altria worry?
For clues on how Reynolds sees things playing out going forward, the January call announcing the final merger terms with BAT had some useful information. In that call, Crew said that "one of the exciting pieces of this transaction is the opportunity to bring together the strong [next generation product] portfolios of both companies." Reynolds has had strong performance from its Vuse e-vapor products, and the new Vibe style of the product offers a streamlined design and spin-on tank that the company hopes consumers will receive even more favorably. BAT, meanwhile, has its Vype e-cigarette, and together, Crew believes that its performance in vapor can improve further.
Yet for the traditional cigarette market, Reynolds didn't signal any major changes. As former CEO and current executive chairman Susan Cameron said, "BAT is very happy with Reynolds' performance, and we have the fastest-growing brand portfolio in the U.S. space, so I believe that [the merger] will be complementary."
As a result, it seems likely that Altria will continue to maintain command of the combustible tobacco market. What Altria needs to address most clearly is how it intends to move forward with reduced-risk products of its own. On one hand, Philip Morris International has pushed ahead aggressively with plans to market its iQOS heat-not-burn tobacco product, which has enjoyed great success in foreign markets like Japan. Yet even though Altria has exclusive rights to market iQOS in the U.S. if it's approved for sale, the U.S. tobacco giant has advocated a balanced approach that also gives weight to its MarkTen brand of e-cigarettes.
The strategic moves that Reynolds American makes have an impact on Altria, especially as Reynolds embarks on its shared voyage with BAT. Altria investors should look closely at what the company's main rival to make sure that Altria can retain its leadership role atop the U.S. tobacco market.
10 stocks we like better than Altria GroupWhen investing geniuses David and Tom Gardner have a stock tip, it can pay to listen. After all, the newsletter they have run for over a decade, Motley Fool Stock Advisor, has tripled the market.*
David and Tom just revealed what they believe are the 10 best stocks for investors to buy right now... and Altria Group wasn't one of them! That's right -- they think these 10 stocks are even better buys.
Click here to learn about these picks!
*Stock Advisor returns as of February 6, 2017
Dan Caplinger has no position in any stocks mentioned. The Motley Fool has no position in any of the stocks mentioned. The Motley Fool has a disclosure policy.