What Percentage of Coca-Cola Does Warren Buffett Own?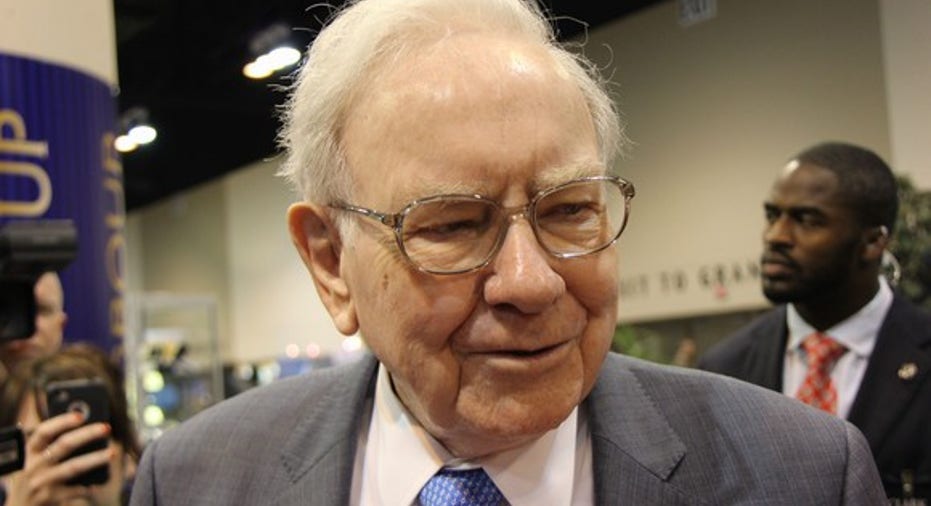 I won't keep you in suspense -- Warren Buffett-led Berkshire Hathaway (NYSE: BRK-A) (NYSE: BRK-B) owns 400,000,000 shares of Coca-Cola (NYSE: KO), worth a total of $16.7 billion as of this writing. This translates to a 9.4% stake in the beverage giant, and makes Coca-Cola Buffett's third-largest stock investment.
The investment has served Buffett and Berkshire's shareholders well. Of the Coca-Cola stake's market value, more than $15.4 billion represents profit. The $560 million in dividends it will receive this year from Coca-Cola represents nearly half of what Buffett paid for the shares in the first place. Here's why Buffett likes Coca-Cola so much, and whether you should consider joining him in the investment.
Image Source: The Motley Fool.
Why does Buffett like Coca-Cola so much?
Coca-Cola is a longtime favorite stock of the Oracle of Omaha. Not only is Coca-Cola one of only two major stock positions Berkshire has held for more than 25 years (the other is Wells Fargo), but it's consistently been among Berkshire's top holdings. In fact, 25 years ago, Coca-Cola was the largest stock holding in Berkshire's portfolio.
It's easy to understand why Buffett likes Coca-Cola so much. For starters, Buffett is a loyal customer and by his own estimates, consumes about one-fourth of his calories from Coca-Cola every day.
From an investment perspective, the company has one of the world's strongest brand names, which allows it to charge more than rivals for essentially the same product, and to sell even more of its products all over the world. In fact, Coca-Cola has 20 different brands that generate more than a billion dollars in sales per year -- each. Buffett's feelings on Coca-Cola's brand power are summed up in one of my favorite Buffett quotes of all time:
"If you gave me $100 billion and said to take away the soft drink leadership of Coca-Cola in the world, I'd give it back to you and say it can't be done."
Efficiency is another factor Buffett likely loves about Coca-Cola. The company has a massive and efficient distribution network. And, the company has an excellent balance sheet and ample cash flow to grow and diversify its product lines as management sees fit.
Finally, Buffett likes Coca-Cola for one of the same reasons he thinks investors should like Berkshire Hathaway -- the company is so well-organized and efficient that it doesn't matter who is running the business, the company should do just fine over the long run. In fact, Buffett once remarked that a "ham sandwich" could run Coca-Cola.
Should you invest in Coca-Cola alongside Buffett?
It's never a good idea to invest in a stock simply because a billionaire owns it -- even if that billionaire is Warren Buffett. Even the best investors are wrong from time to time, and Buffett is certainly no exception.
Personally, I'm a big fan of Coca-Cola as a company. Management has done a fantastic job of growing and diversifying its products in recent years to adapt to changing consumer tastes. In fact, nearly one-third of Coca-Cola's revenue comes from non-carbonated drinks, and it is now the number one still beverage company in the world. Adaptability is one of my favorite traits in a company, especially one as big and successful as Coca-Cola.
Having said that, my personal preference is to invest in Coca-Cola indirectly by owning shares of Berkshire Hathaway, which is a cornerstone of my portfolio. Not only does this give me a piece of Berkshire's Coca-Cola stake, but I get the rest of the company's stock portfolio as well as all of its subsidiary businesses. I've said before that Berkshire Hathaway is like buying a well-diversified portfolio in just one stock. And about 4% of that "portfolio" is Coca-Cola.
10 stocks we like better than Berkshire HathawayWhen investing geniuses David and Tom Gardner have a stock tip, it can pay to listen. After all, the newsletter they have run for over a decade, Motley Fool Stock Advisor, has tripled the market.*
David and Tom just revealed what they believe are the 10 best stocks for investors to buy right now... and Berkshire Hathaway wasn't one of them! That's right -- they think these 10 stocks are even better buys.
Click here to learn about these picks!
*Stock Advisor returns as of February 6, 2017
Matthew Frankel owns shares of Berkshire Hathaway (B shares). The Motley Fool owns shares of and recommends Berkshire Hathaway (B shares). The Motley Fool recommends Coca-Cola. The Motley Fool has a disclosure policy.