What Is Robert Herjavec's Net Worth?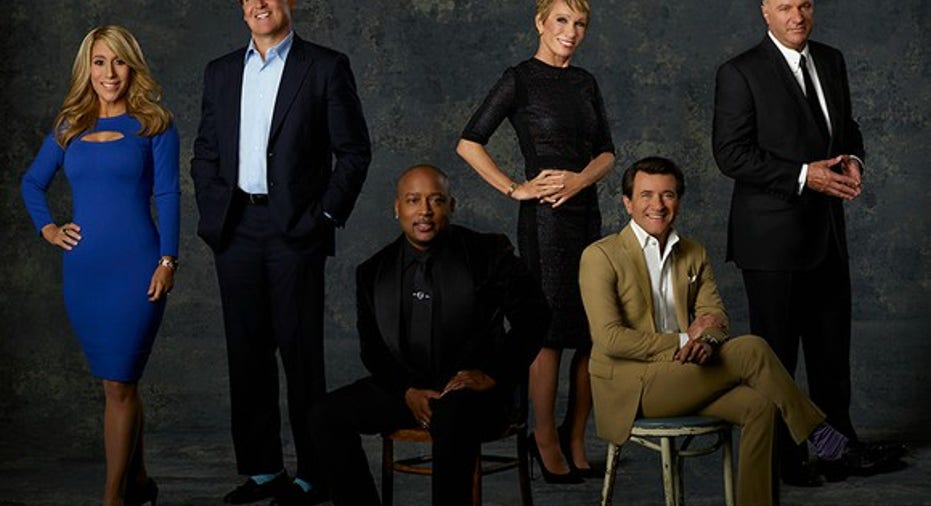 Before Walt Disney's (NYSE: DIS) ABC network put him on Shark Tank,Robert Herjavec was successful, but not a celebrity (at least outside of his native Canada).
After eight seasons of the hit show, that's no longer the case. Herjavec has become one of the best-known venture capitalists in the world. As a Shark he has built his wealth investing in a diverse array of products including PupBox (a monthly delivery service for dogs), Mensch on a Bench (a Jewish version of Elf on a Shelf), and Happy Feet (a slippers company) among many others.
Known as the nice Shark, Herjavec may have a lighter touch than Mark Cuban and Kevin O'Leary -- the harshest panelists on the ABC show -- but can be tough when needed. "Do not mistake my kindness for weakness," he is quoted on his website as saying, and that describes how he handles the entrepreneurs who enter "The Tank."
It's a formula which has served Herjavec well, making him very wealthy. The Shark, entrepreneur, and businessman had a more than $200 million fortune as of July, 2016, according to various sources, but that number does not take into account that Robert Herjavec's net worth likely took a hit in his divorce settlement with his ex-wife Diane Plese.
Herjavec (seated right) has been an avid investor on Shark Tank. Image source: ABC.
How much did divorce hurt Herjavec's net worth?
Herjavec lived in Canada with his now ex-wife, a country which divides any assets acquired during the marriage equally while letting either spouse keep anything they had before entering the union. That likely means that Plese, who married Herjavec in 2000, would receive a piece of or cash equivalent to, half the value of her ex's stake in Herjavec Group, the information security company he founded in 2003. She would, assuming there was no prenuptial agreement, also receive cash or equity in any equity stakes in companies he purchased onShark Tank.
How did Herjavec make his money?
In addition to Shark Tank and his ongoing involvement with Herjavec Group, which as a private company does not have to release financial statements, the Shark has been a serial entrepreneur. His first major success was a technology company, BRAK systems, a Canadian internet security company which was acquired byAT&T (NYSE: T) in 2000 for $30 million.
He then worked for Ramp Network, serving as its vice president of sales, and likely scoring a payday when it was acquired by Nokia for $225 million shortly after. At that point, Herjavec returned to his entrepreneurial ways, founding his present company, which reportedly has $150 million in annual sales.
Herjavec has also written three best-selling books Driven, The Will to Win, and You Don't Have to Be a Shark: Creating Your Own Success. In addition toShark Tank, he also appeared on the Canadian version of the showDragon's Den and placed sixth on ABC'sDancing with the Starswith his new wife Kym Johnson as his partner.
How rich is Herjavec?
While the details are not public, it's very likely that Herjavec lost a considerable portion of his fortune in the divorce. He likely did not lose half of his assets, because some of his fortune -- the part from selling BRAK Systems and whatever he made when Ramp Network was sold -- pre-dated his marriage.
Still, it's likely that the Shark Tank star paid out $50-75 million to his ex-wife. That would leave his remaining assets largely tied up in his current company and his Shark Tank investments. Pinpointing an exact, current net worth for Herjavec is not possible because his divorce settlement and income from his private company, and various other holdings are not public. With those caveats however it seems likely that the television star/businessman/entrepreneur has a net worth in excess of $100 million, but likely below $150 million.
10 stocks we like better than Walt Disney When investing geniuses David and Tom Gardner have a stock tip, it can pay to listen. After all, the newsletter they have run for over a decade, Motley Fool Stock Advisor, has tripled the market.*
David and Tom just revealed what they believe are the 10 best stocks for investors to buy right now... and Walt Disney wasn't one of them! That's right -- they think these 10 stocks are even better buys.
Click here to learn about these picks!
*Stock Advisor returns as of Nov. 7, 2016
Daniel Kline has no position in any stocks mentioned. Herjavec is his favorite Shark. The Motley Fool owns shares of and recommends Walt Disney. Try any of our Foolish newsletter services free for 30 days. We Fools may not all hold the same opinions, but we all believe that considering a diverse range of insights makes us better investors. The Motley Fool has a disclosure policy.