What Is Mike Pence's Net Worth?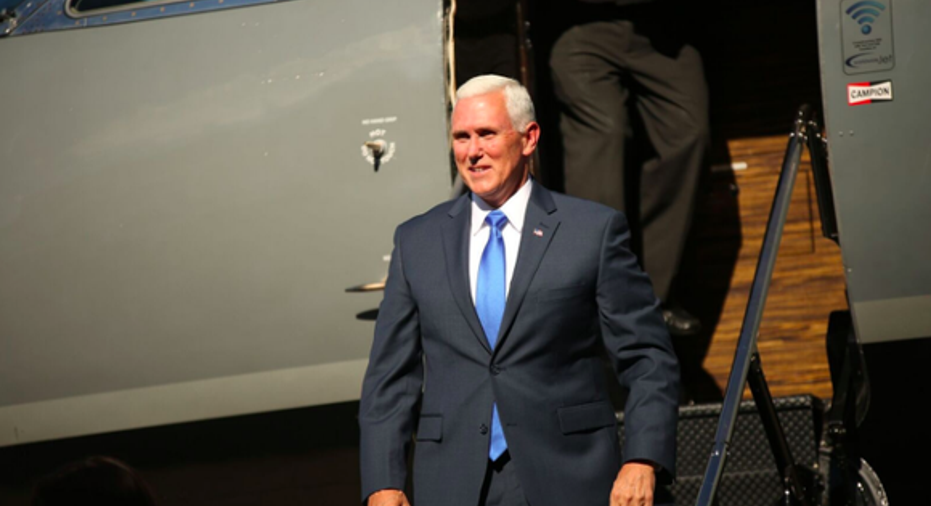 Mike Pence lags well behind Donald Trump when it comes to his personal wealth. Image source: DonaldJTrump.com.
Indiana Governor Mike Pence has been a full-time elected official since being elected to Congress in 2000.That stretch of public service has kept the Republican nominee for vice president well behind his running mate Donald Trump when it comes to wealth.
Pence, unlike Trump, has never been a businessman of any note. And while he does have a law degree from Indiana University School of Law, where he graduated in 1986, the politician actually spent most of the 1990s as a conservative talk show and radio host, according to Biography.com.
From those early days, Pence has been a success, but he has not amassed a fortune anywhere near his running mate's, nor does he have the hard-to-explain wealth many of his colleagues manage to amass while in office.Instead, Pence's financial disclosure, filed with the Federal Election Commission, shows a man who makes a comfortable salary with good retirement benefits.
Where does Pence's money come from?
While exactly how many billions Trump may or may not have has been a source of dispute, Pence's net worth sits almost entirely in the value of his pension. The governor declares he has a pension from the state of Indiana worth between $500,000 and $1 million. He also declares two other smaller retirement/deferred compensation plans worth between $1,000 and $15,000.
Aside from that, Pence declares a bank account with less than $15,000 in it, as well as two 529 education savings accounts for his children, also worth less than $15,000 each. In addition the Republican nominee for vice president also shows seven student loans (for his children) taken out between 2013 and 2015 and ranging from $10,000 to $50,000 each.
Pence lists his job as governor of Indiana on the form, and lists his year-to-date income, as of Aug. 16, as $173,860. Pence's wife Karen declares two businesses on the disclosure -- "self-employed artist" and "That's My Towel Charm, Inc."; neither generated income of more than $1,001 for the former art teacher.
"Our family has been honored to serve our state and nation. Like many American families, we have been fortunate and blessed to raise three wonderful children and put them through college while doing work that we love," Pence said in a statement released with the form and reported by Politico.
How much is Mike Pence worth?
Pence does not list any homes on his financial disclosure, but he may not currently own one, given that he resides in the Indiana governor's mansion. Essentially Pence's only major asset is his retirement savings, while he has significant student-loan debt.
It's fair to say that even on the high end, Pence has less than one million in assets, and likely less than $500,000 when you factor in his liabilities. That's actually a refreshing number, as it makes the candidate a bit more like the majority of Americans.
He may have a higher-paying job than most, but Pence lives mostly off the money he makes, and he has very little cushion should he find himself out of a job. Of course, governors are not simply laid off or let go -- and win or lose, he should be in line for a book deal and big speaking fees down the line -- but unlike so many of his political colleagues, Pence is not a rich man.
The $15,834 Social Security bonus most retirees completely overlook If you're like most Americans, you're a few years (or more) behind on your retirement savings. But a handful of little-known "Social Security secrets" could help ensure a boost in your retirement income. For example: one easy trick could pay you as much as $15,834 more... each year! Once you learn how to maximize your Social Security benefits, we think you could retire confidently with the peace of mind we're all after.Simply click here to discover how to learn more about these strategies.
Try any of our Foolish newsletter services free for 30 days. We Fools may not all hold the same opinions, but we all believe that considering a diverse range of insights makes us better investors. The Motley Fool has a disclosure policy.