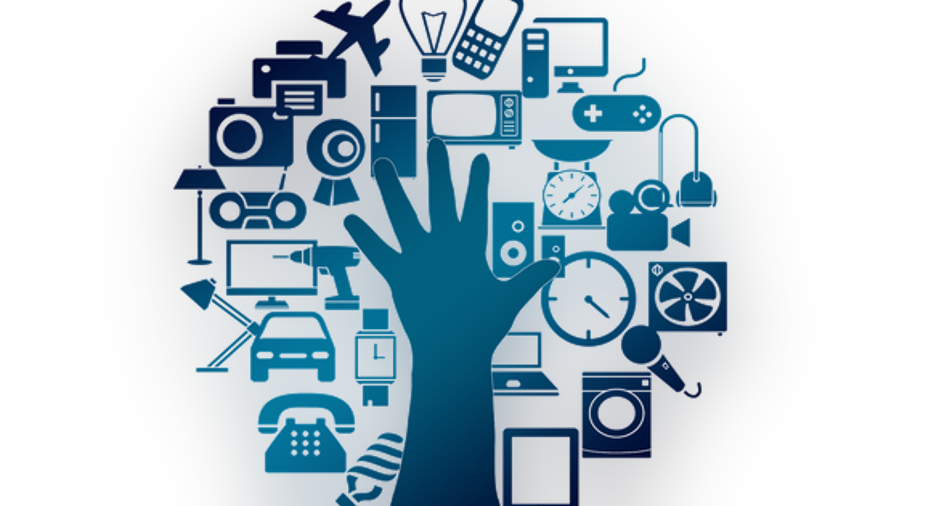 A home automation system is any series of devices -- such as home appliances, lights and even security cameras -- wirelessly connected to a central hub that can be remotely accessed, controlled and monitored. The technology controls these products using voice activation or input from a smartphone or notebook. Automated functions might include lighting, heating, air conditioning, and appliances.
Home automation is no longer the preserve of science fiction and the sector is enjoying something of a renaissance. While historically these systems were an inclusion in high-end homes -- with similarly high-end price tags -- recent advances have put this technology within reach of most consumers. Home automation systems have become much more cost effective, and are now available as entire systems or a la carte for the do-it-yourself (DIY) market.
Home automation is a growing trend. Image source: Pixabay.
The home automation industry falls into three very broad categories. Let's look at these:
Professionally installed systems.
Managed service systems.
Do-it-yourself (DIY).
Professionally installed systems
These are traditional systems that include lighting and environment controls, entertainment, security systems and networks to monitor them all. These systems can cost anywhere between a few thousand to tens of thousands of dollars for the equipment and installation, and may contain dozens, if not hundreds of connected devices.
Lighting and environment automation can take a number of forms, such as turning lights on and off automatically when you enter or leave a room. They may have voice controls, can include colored lights for mood lighting, and they can also be used to achieve a level of energy efficiency. Home automation can allow homeowners to control blinds or thermostats in person, automatically, or remotely.
Entertainment systems include TV, video games, and streaming videos and music. These systems will typically integrate with streaming services such as Netflix, Roku, Apple's AppleTV, Amazon'sPrime video, etc. and may be controlled from a single remote, manually, or through voice controls.
Home automation can connect many devices. Image source: Pixabay.
Security systems may be a bit of an over-simplification. While these systems include the stereotypical alarm, control pads, and police notification, they do much more. Users can be alerted for such diverse things as when the alarm is activated, if the garage door is left open, if someone opens a door, or the system detects leaking pipes. They can include smoke detectors and CO2 monitors, that will automatically notify the fire department in the event of an alarm. The systems can be controlled remotely via a smartphone to do things like turn the lights on and off, or open and close blinds to give the illusion that you are home -- even when you are not. Users can also access live video monitoring of their homes.
Networks are the fiber connecting these systems. Many of the aforementioned components may be wireless, while things like lighting and security may be hardwired. Wireless connections require sophisticated home networks and broadband optimization, to ensure that these devices and others have the necessary bandwidth to provide optimum functionality.
Managed service systems
This category encompasses any service that provides monthly monitoring for a fee. Examples include Comcast's Xfinity Home, ADT and AT&T's Digital Home Life. These systems are usually security based, but may include other features such as door controls and video monitoring. Such services might mean paying an installation fee and can cost from $500 to $1,000 per year and contain 5-10 devices.
Do-It-Yourself
This is the fastest growing segment of home automation. According to Statista, the home automation segment in the US is expected to grow at a CAGR of 17% between 2017 and 2021. The most visible participants in the category include voice activated assistants such as Amazon's Alexa, Alphabet's Google Assistant and Apple'sSiri. You can use any of these services to control any number of separately purchased individual components, such as lights, thermostats, locks and smoke/CO2 detectors. These components can be used without the benefit of a built-in system (so no installation cost), and provide consumers with a vast array of devices to choose from. Most consumers in this category spend between $100 and $500 per device and have an average of between 1 and 3 devices.
Foolish final word
The evolution of the concept and practice of home automation gives consumers many choices. Recent innovations provide an array of options at almost every price point, and the composition of these systems is limited only by the imagination and budget of the buyer. These systems, especially in the DIY category, will increasingly become part of everyday life with the introduction of popular virtual assistants like Alexa. The home automation segment will only become more significant in years to come. Now, if I could only get a system that would do my laundry for me!
Find out why Amazon.com is one of the 10 best stocks to buy now
Motley Fool co-founders Tom and David Gardner have spent more than a decade beating the market. (In fact, the newsletter they run, Motley Fool Stock Advisor, has tripled the market!*)
Tom and David just revealed their ten top stock picks for investors to buy right now. Amazon.com is on the list -- but there are nine others you may be overlooking.
Click here to get access to the full list!
*Stock Advisor returns as of January 4, 2017
Suzanne Frey, an executive at Alphabet, is a member of The Motley Fool's board of directors. Danny Vena owns shares of Alphabet (A shares), Amazon.com, Apple, and Netflix. Danny Vena has the following options: long January 2018 $85 calls on Apple, short January 2018 $90 calls on Apple, long January 2018 $640 calls on Alphabet (C shares), and short January 2018 $650 calls on Alphabet (C shares). The Motley Fool owns shares of and recommends Alphabet (A shares), Alphabet (C shares), Amazon.com, Apple, and Netflix. The Motley Fool has the following options: long January 2018 $90 calls on Apple and short January 2018 $95 calls on Apple. The Motley Fool has a disclosure policy.