What Is EOG Resources Inc Vision for the Future?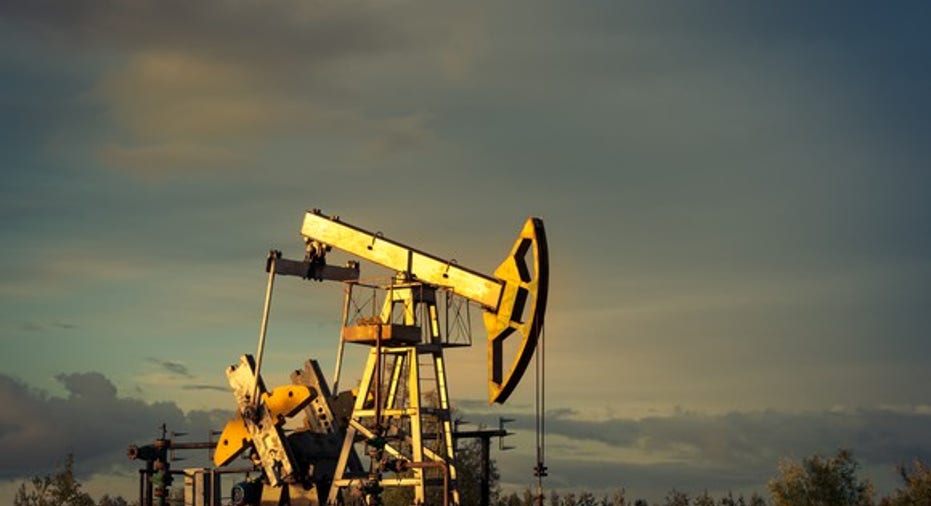 Image source: Getty Images.
EOG Resources (NYSE: EOG) is arguably the best-positioned oil company for whatever lies ahead. Thanks to a plethora of low-cost, high-return drilling locations, the company can boost oil output by double digits going forward as long as oil is above $50 a barrel. That said, unlike many of its rivals, EOG's vision for the future is not focusedsolely on its ability to grow at lower oil prices. Instead, that is one of the companies four goals, designed to fulfill a single purpose according to CEO Bill Thomas, which is "to create significant long-term shareholder value." Here's how the company intends to do that.
Setting the stage
On EOG's last quarterly conference call, Thomas ended the company's prepared remarks with his outlook on the oil market, which fueled the company's vision for the future. While the oil market outlook was not exactly rosy in the near-term, with Thomas saying that the industry as a whole needs $60 oil to fuel growth, he noted that EOG thrives at just $50 oil, which puts in in a class all by itself. That said, because the industry needs higher oil prices just to match future demand, Thomas firmly believed prices would go higher by the end of 2017 due to shrinking supplies and rising demand. Though, it is worth noting that he had said this before OPEC shocked the oil market with its decision to cut output, which could lead to a more balanced oil market, and higher prices, much earlier in 2017.
Either way, EOG Resources has gotten itself into the position where it can grow production in the future at much lower prices than its peers. For example, at $50 a barrel the company can increase oil production by 15% compounded annually through 2020 while living within cash flow, which could accelerate to 25% compounded annually over the same time frame at $60 crude. Contrast this with similarly sized rivalOccidental Petroleum (NYSE: OXY), which sees total output growing by 5% to 8% annually around current prices. Meanwhile, other producers like Encana (NYSE: ECA) and Pioneer Natural Resources (NYSE: PXD) need crude to be at least $55 per barrel in the future before they can drive robust growth while living within cash flow.
Image source: Getty Images.
Casting the vision
That said, growth is not EOG Resources' primary focus. Instead, Thomas stated:
As Thomas notes, the company has four goals, which will drive it toward the principal purpose of creating value for shareholders. One of those goals is to be a leader in return on capital employed, which is an aim it will achieve by drilling wells with the highest returns. That is why the company's focus going forward will be to drill premium locations, which are those that can earn a 30% after-tax rate of return at flat $40 oil.
This focus on returns is another area where EOG stands above its rivals. Using Occidental Petroleum again as an example, its return hurdle rate to invest capital going forward is a 15% return on capital employed for domestic projects and 20% for international projects. Meanwhile, the return criteria for one ofEncana's premium wells is 35% after-tax at $50 oil. Those are lower return hurdles than EOG's.
That is not to say those drillers do not share EOG's focus to create significant long-term shareholder value. Quite the contrary because both desire that same aim, which is why Occidental and Encana have set strict return hurdles for new investments. However, at the end of the day, the strength of EOG's portfolio and operations puts it in the position to deliver faster growth and higher returns than its rivals, which should enable it to create more value for investors.
Investor takeaway
EOG Resources has a vision for the type of oil company it wants to be in the future. That company is one that will create tremendous value for investors because it will turn its vast inventory of low-cost, high return wells into robust cash flow growth in the years ahead. It will do so by leading the way in returns, growth, costs, and safety, which positions it to be an excellent oil stock to own in the years ahead.
10 stocks we like better than EOG Resources When investing geniuses David and Tom Gardner have a stock tip, it can pay to listen. After all, the newsletter they have run for over a decade, Motley Fool Stock Advisor, has tripled the market.*
David and Tom just revealed what they believe are the 10 best stocks for investors to buy right now... and EOG Resources wasn't one of them! That's right -- they think these 10 stocks are even better buys.
Click here to learn about these picks!
*Stock Advisor returns as of Nov. 7, 2016
Matt DiLallo has no position in any stocks mentioned. The Motley Fool owns shares of EOG Resources. Try any of our Foolish newsletter services free for 30 days. We Fools may not all hold the same opinions, but we all believe that considering a diverse range of insights makes us better investors. The Motley Fool has a disclosure policy.