What Is a Surrender Charge?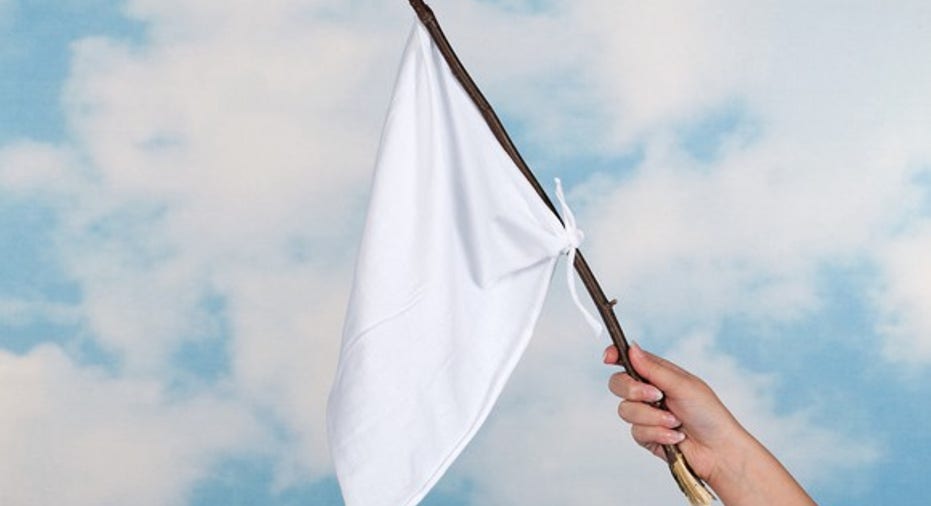 Image source: Getty Images.
Insurance companies make up a big part of the financial services industry, and they've sought to offer not only life insurance products to protect against unexpected tragedies, but also ordinary investment products that customers can use to reach their financial goals. However, both life insurance policies and annuity contracts often impose a fee known as a "surrender charge." A surrender charge is a fee that you have to pay when you cancel your life insurance or annuity, which is known in the business as surrendering your policy.
Surrender charges can add greatly to the cost of investing through life insurance or annuity products, especially if you need to withdraw money before you expect to.
How much are surrender charges?
The way insurance companies impose surrender charges differs depending on the type of product involved. For life insurance policies, surrender charges are only relevant to cash-value policies, because term life policies don't accrue any value and therefore don't return any money to policyholders once you stop paying premiums. Often, the surrender charge is calculated as a percentage of the cash value of the policy and is withheld from the final payment back to the policyholder. However, in some cases, the policy establishes the cash surrender value as zero for an initial period of years, meaning that you'll lose the entire value of the policy to surrender charges. Beyond that point, the surrender charges typically decline over time, though they can take a long time to disappear entirely. Some policies impose surrender fees for as long as 15 to 20 years after you buy a policy.
For annuities, surrender charges are generally calculated based on the amount withdrawn from the annuity. Typical arrangements involve an initial charge of 7%, but for every year thereafter, the percentage charged is reduced by 1 percentage point. Therefore, if you surrender the annuity in the second year, the charge is 6%, in the third year it falls to 5%, and so on. However, some annuities will charge at least some surrender fee for a decade or longer after purchase.
Can you avoid surrender charges?
There are a few things you can do to reduce the impact of surrender charges. One is to wait out the surrender-charge period. That's often not feasible, but you might be able to earn a reduction in the surrender charge by holding on to the policy or annuity until the next anniversary date if the terms call for a sliding scale based on length of ownership.
The better method is to look for products that offer exemptions from surrender charges. Some annuities don't charge surrender fees at all, instead imposing slightly higher annual expenses. Other policies and contracts allow you to take withdrawals up to a certain amount each year with no surrender fee. Finally, if you decide to annuitize your annuity and take regular payments for the rest of your life, those payments aren't subject to surrender charges.
Most people pay little attention to surrender charge provisions from insurance companies until it's too late to avoid them. By keeping surrender charges in mind, you won't get blindsided the way many investors do if you need to make unexpected withdrawals from an annuity or cancel a life insurance policy.
This article is part of The Motley Fool's Knowledge Center, which was created based on the collected wisdom of a fantastic community of investors. We'd love to hear your questions, thoughts, and opinions on the Knowledge Center in general or this page in particular. Your input will help us help the world invest, better! Email us atknowledgecenter@fool.com. Thanks -- and Fool on!
The article What Is a Surrender Charge? originally appeared on Fool.com.
Try any of our Foolish newsletter services free for 30 days. We Fools may not all hold the same opinions, but we all believe that considering a diverse range of insights makes us better investors. The Motley Fool has a disclosure policy.
Copyright 1995 - 2016 The Motley Fool, LLC. All rights reserved. The Motley Fool has a disclosure policy.