What Is a Stable Value Fund?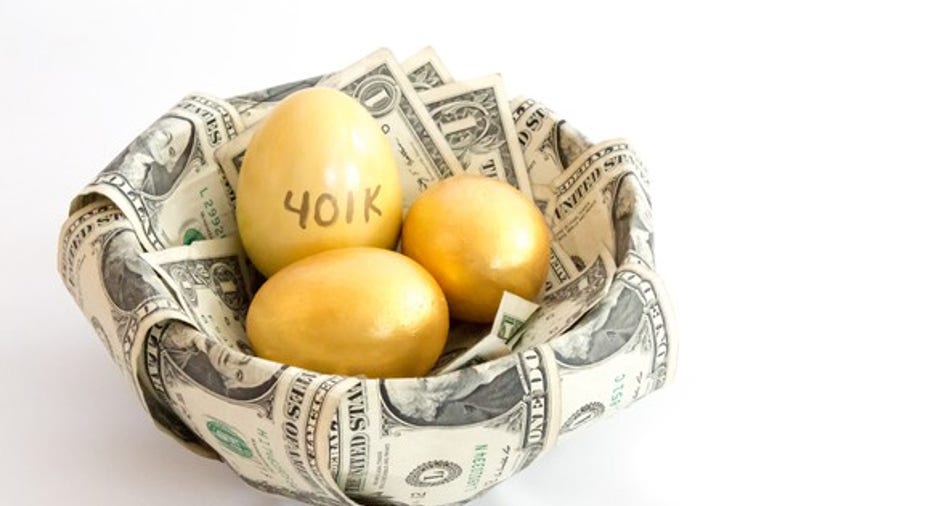 Stable value funds are usually found in 401(k) plans. Image source: Getty Images.
Many retirement investors like the idea of an investment that doesn't lose value and provides a solid return. Stable value funds are designed to do exactly that, helping you preserve capital while generating returns that are consistent with what you can get from fixed-income investments. Available to most investors only through employer retirement plans like 401(k) plans, stable value funds offer an attractive combination of income generation and share-price stability that stands in stark contrast to riskier assets that are available in most 401(k)s. Yet stable value funds own more complicated investments than bond funds and other fixed-income alternatives.
What stable value funds own
Stable value funds have diversified portfolios of fixed-income securities that closely resemble what you'd find in a typical bond fund. However, stable value funds take an additional step to protect their investors from the interest rate fluctuations that so often cause traditional bond funds to suffer dramatic swings in their share price. Specifically, stable value funds enter into contracts with banks or insurance companies that are specifically designed to offer rate protection.
These contracts come in three main categories. Guaranteed interest contracts are arrangements with insurance companies that preserve principal and offer a specified rate of return regardless of how the underlying assets perform. Separate account contracts are similar, except that the accounts are held directly by the insurance company. Finally, synthetic GICs offer the same protection but allow the account holders in the 401(k) plan to continue to own the underlying assets. Stable value funds typically use a combination of these three methods to provide the price stability their investors demand.
Are stable value funds right for you?
Even with this protection, stable value funds aren't always successful in their efforts to preserve principal. Defaults in the underlying bonds can fall outside the contractual guidelines that protect principal value, as can corporate events such as layoffs or early retirement programs that create a run on the assets of the stable value fund. Often, however, the stable value fund will work with the 401(k) plan sponsor to anticipate corporate events that could destabilize the fund.
Nevertheless, stable value funds tend to offer higher returns than money market funds and other low-volatility alternatives, and so many 401(k) plan participants in plans that offer stable value funds appreciate the diversification they offer. For those seeking long-term capital appreciation, stable value funds won't provide the level of growth most people need to achieve their retirement goals. However, as a component of a balanced portfolio that includes more growth-oriented investments, stable value funds can reduce overall portfolio risk while avoiding some of the key pitfalls of many fixed-income investment options.
This article is part of The Motley Fool's Knowledge Center, which was created based on the collected wisdom of a fantastic community of investors. We'd love to hear your questions, thoughts, and opinions on the Knowledge Center in general or this page in particular. Your input will help us help the world invest, better! Email us atknowledgecenter@fool.com. Thanks -- and Fool on!
The article What Is a Stable Value Fund? originally appeared on Fool.com.
Try any of our Foolish newsletter services free for 30 days. We Fools may not all hold the same opinions, but we all believe that considering a diverse range of insights makes us better investors. The Motley Fool has a disclosure policy.
Copyright 1995 - 2016 The Motley Fool, LLC. All rights reserved. The Motley Fool has a disclosure policy.