What Is a Gold Medal Worth to Olympic Athletes?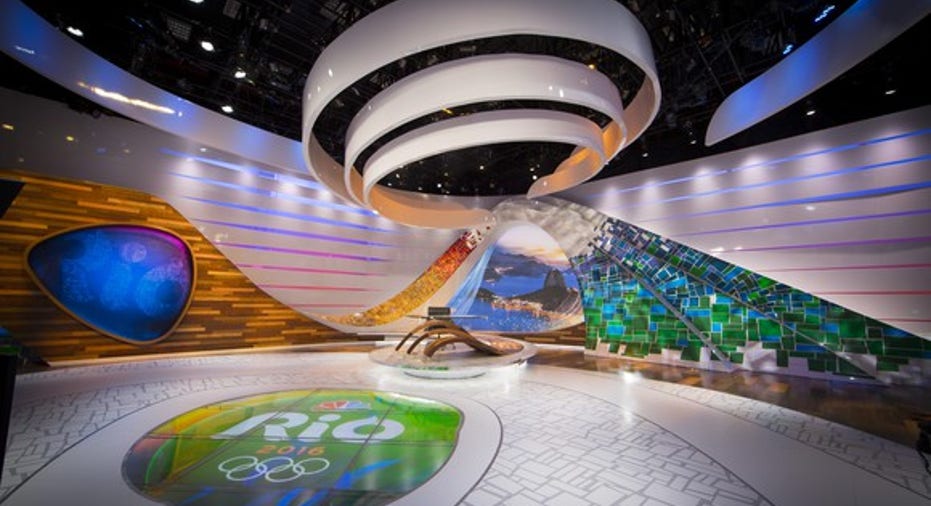 Not every gold-medal winner at the summer Olympics gets his or her face on the side of a Wheaties box.
In fact, in some of the lesser-watched sports, even dominant athletes fail to score endorsement deals despite winning the top prize in their event. It's a complicated system of visibility and marketability where certain high-profile competitors -- like women's gymnasts -- nearly always make millions off their gold medals, while athletes in less-popular sports need to have a compelling story: Win the 100-meter dash and you're declared the "fastest man/woman alive," which comes with a certain amount of earning power. Take home the gold in steeplechase and you need a really good back story to turn that into riches.
But even though winning gold in Rio doesn't guarantee financial success for Olympians, it generally does come with some compensation depending upon the country the athlete comes from.
Image Source: Getty.
What does a U.S. Olympic gold medal pay?
The pay scale -- and the reason for the payout -- varies from country to country. It's up to the Olympic committee in each nation to set the scale, and in some cases the commissions running each individual sport add incentives.
In the United States, for example, private donors have been funding a medal incentive program since 1994 to reward athletes who medal. U.S. medal winners, no matter the event, receive$25,000 for gold, $15,000 for silver and $10,000 for bronze, which theUnited States Olympic Committee pays out, USA Todayreported.
Those earnings are taxable, as is the actual value of the medal (about $600 for gold, $300 for silver, and nearly nothing for bronze). That's based on the value of the metal used to create the medals. Should an athlete sell his or her medal, it would be taxed at the appropriate rate.
In the U.S., taxes on the cash bonuses vary based on the athlete's tax bracket. In addition (in most cases), training expenses are deductible, given that sports is essentially the athlete's business. In the case of someone like Michael Phelps, who has millions in endorsement deals that push him into the top tax bracket, he would pay 39.6%, or about $55,000, in bonus money from his five golds and one silver.
That comes out to $9,900 for each gold and $5,490 for his silver, and had he won a bronze, the tax would have been $3,690, according toAmericans for Tax Reform. Athletes in lower tax brackets will obviously pay less.
What do other countries pay?
It's not an exact science, but in a broad sense, most countries reward their Olympic medalists in an inverse relationship to how successful the country generally is in the Olympics. That's not a hard-and-fast rule, but the biggest gold medal payouts are in Azerbaijan ($510,000), Thailand ($314,000), Kazakhstan ($250,000),Kyrgyzstan ($200,000), and Latvia ($190,000), according to numbers published by Good Housekeeping. Italy comes in close behind that group at $189,000, with Uzbekistan, Belarus, and Ukraine all at $150,000, while Australia, France, Russia, and China follow them, still paying more the the U.S. does for gold-medal winners.
The magazine also reported that the Rio Games had one major cash reward. Singapore's Joseph Schooling, whoattends the University of Texas, earned nearly $750,000 for victory over Michael Phelps because he won his country's first-ever gold medal.
How else are Olympians making money?
NBC is televising the Olympics. Image source: NBC Sports.
Not every athlete can be Phelps, who earns millions from a number of companies, withUnder Armour(NYSE: UA) (NYSE: UA-C) being the most prominent. Phelps, who has an estimated net worth around $55 million, sits near the top of the Olympic pyramid, but sprinter Usain Bolt, who countsVisa(NYSE: V)among his sponsors, is worth about $60 million, according to LatinPost.com.
Other athletes make far less than Phelps and Bolt but still rake in hundreds of thousands, if not millions. Aly Raisman, for example, has an estimated net worth of $2 million, which factors in her endorsement deal withKellogg (NYSE: K), as well as money she has made touring, according to CelebrityNetWorth.com. That's below her teammate, Gabby Douglas, who the same site places at a $3 million net worth.
Endorsements are not entirely dependent upon performance, but the right mix of winning and personality can drive interest. For example 16-year-oldLaurie Hernandez gained attention for her outgoing personality and lively social-media presence during the games, but her agent's phone began ringing off the hook when she scored a silver medal on the balance beam, beating out better-known teammateSimone Biles.
"Iprobably heard from 10 major Fortune 100 companies as soon as she did it," her agent, Sheryl Shade of Shade Global, told Quartz. "They were paying attention."
Hernandez, who has been nicknamed "The Human Emoji," has the exact mix of exuberance and success that can draw in sponsors, but one wrong step on the balance beam and her financial future could have been very different. Ultimately that's how difficult the financial prospects are for most Olympians -- many of whom will spend years in training for a brief moment of fame that doesn't come with any sort of financial reward.
A secret billion-dollar stock opportunity The world's biggest tech company forgot to show you something, but a few Wall Street analysts and the Fool didn't miss a beat: There's a small company that's powering their brand-new gadgets and the coming revolution in technology. And we think its stock price has nearly unlimited room to run for early in-the-know investors! To be one of them, just click here.
Daniel Kline has no position in any stocks mentioned. He has never won an Olympic medal. The Motley Fool owns shares of and recommends Under Armour (A Shares) and Visa. The Motley Fool owns shares of Under Armour (C Shares). Try any of our Foolish newsletter services free for 30 days. We Fools may not all hold the same opinions, but we all believe that considering a diverse range of insights makes us better investors. The Motley Fool has a disclosure policy.