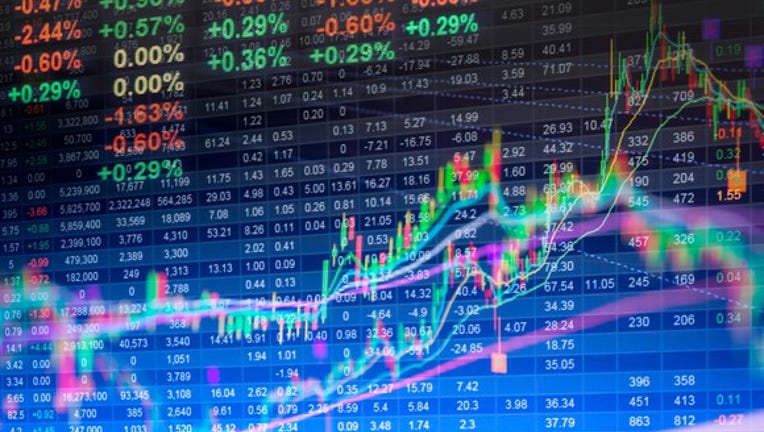 Image source: Getty Images.
A collar option, also known as a protective collar, is an options strategy designed to limit your short-term downside risk. The trade involves a long position in the underlying stock, as well as the sale of a covered call and out-of-the-money put option. This limits your downside risk and your potential for gains.
How to set up a collar
To set up a collar, you'll need three things. First, you'll need to own shares of the stock -- preferably in multiples of 100 shares, since this is how options contracts are structured. In addition, you'll need to sell a covered call and simultaneously buy a put option.
In general, the call and put option will be an equal amount of money away from the stock's current price. Because of this, the trade can be set up for little or no money out of your pocket -- the premium you receive from selling the covered call will offset the cost of the put.
The effect of this is limiting your upside potential, but also limiting your downside risk. You're essentially giving up some of your ability to profit in exchange for protection from a rapid decline.
An example of a collar
For example, I own shares of Digital Realty Trust (NYSE: DLR), which I believe could go down significantly if the Federal Reserve raises interest rates sooner than the market expects. As I write this (mid-September 2016), Digital Realty trades for approximately $92.50.
If I want to limit my risk exposure to the Federal Reserve's next interest rate decision, I could sell an October 2016 covered call with a strike price of $95, and buy an October 2016 put option with a strike price of $90. These options are trading for $1.60 and $1.70, respectively, so this trade would cost me just $10 per 100 shares to implement.
The ideal scenario
The absolute best-case scenario you can hope for is for the stock to close at the exact strike price of the covered call at expiration. In the example I just mentioned, the best situation would be for Digital Realty to close at $95 at October expiration, in which case I would make a 2.7% gain on my stock in just one month, minus the $10 cost of the trade plus commissions, and both options contracts would expire worthless.
It's also worth mentioning that if the closing price is higher than the strike price, it would produce the exact same amount of profit, but my shares would then be called away since the covered call would then be in the money.
The worst-case scenario
On the other side, the worst possible situation would be for Digital Realty to close at or below the strike price of the put option I bought. In this case, my loss would be limited to $2.50 per share -- the difference between the current stock price and the $90 strike price -- or a 2.7% loss, plus the $10 it cost to set up the trade. As the stock declined past that amount, the put option would become more valuable and would make up the difference.
In the middle
The third case is if Digital Realty closes within the $90 to $95 range that your collar strategy created. If this were to happen, here's what it would mean for your trade:
Why would you want to set this trade up?
This can be a smart way to protect your stock investments if you perceive that the downside risk in the stock outweighs the upside potential in the short term. A trade like this could work during a highly volatile period brought on by a market correction or crash. By setting up a collar on one of your stocks while the market is on edge, it can limit your potential losses if the stock's price gets crushed.
The $15,834 Social Security bonus most retirees completely overlook If you're like most Americans, you're a few years (or more) behind on your retirement savings. But a handful of little-known "Social Security secrets" could help ensure a boost in your retirement income. For example: one easy trick could pay you as much as $15,834 more... each year! Once you learn how to maximize your Social Security benefits, we think you could retire confidently with the peace of mind we're all after.Simply click here to discover how to learn more about these strategies.
Matthew Frankel owns shares of Digital Realty Trust. The Motley Fool has no position in any of the stocks mentioned. Try any of our Foolish newsletter services free for 30 days. We Fools may not all hold the same opinions, but we all believe that considering a diverse range of insights makes us better investors. The Motley Fool has a disclosure policy.