What Investors Need to Know About the LINE Corporation IPO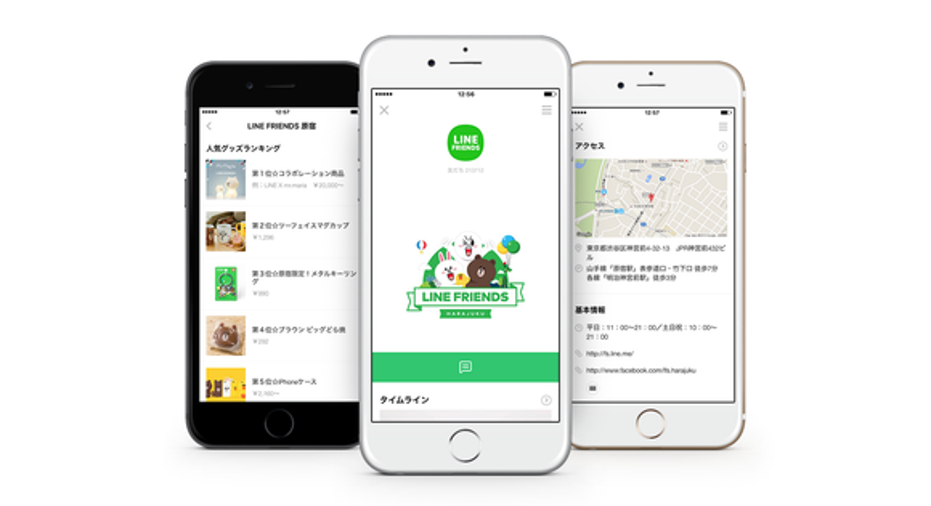 Lately, the initial public offerings market has been about as lively as a sleeping turtle on the beach. In one of only a very few new stock issues scheduled to happen in the early part of this summer, Japan-based web and mobile services company LINE Corporation should hit the market next month.
Image source: LINE Corporation.
The company will raise funds in a twin listing split between bourses in New York and Tokyo. It's enlisted financial sector heavyweights like Goldman Sachs and JPMorgan Chase to help it raise the money. Here's a glance at its business and the pertinent details of its IPO.
Text and spend
LINE Corporation's core business is the messaging app of the same name, plus associated services. Haven't heard of Line, the app? That's not surprising, as it's big in Asian markets but hasn't yet made the leap to other continents.
According to the company, in terms of number of users, its namesake product is the top dedicated mobile messaging app in its home market of Japan. It's also No. 1 in Taiwan and Thailand and has "substantial numbers" in other Asian locales such as Indonesia, Malaysia, and Hong Kong.
LINE Corporation makes its money by selling value-added services associated with its properties, of both the mobile and more old-fashioned online variety. It collects revenue from the sale of traditional web/mobile offerings such as proprietary games (including associated merchandise) and advertising.
Since launching the app in 2011, LINE Corporation has seen its revenue balloon at a pace befitting a young-stage internet/mobile company. Its revenue has climbed from 6.5 billion yen ($62 million) in 2012 to 121 billion yen ($1.2 billion) last year.
Again befitting a young-stage company of its ilk, LINE Corporation mostly delivered bottom-line losses across that stretch, ranging from 2012's 414 million yen ($4 million) to last year's nearly 8 billion yen ($76 million). In that time frame, it's only posted one net profit, at just over 2 billion yen ($19 million) in 2014.
Facing the competition
As many seasoned e-investors know, the occasional yearly net loss or several isn't necessarily a deal breaker for a web/mobile-heavy company's investment thesis.
What's more of a concern with LINE Corporation is that its hot growth period might be over. Monthly active users -- considered a benchmark metric for such enterprises -- rose by only 6% on a year-over-year basis as of the end of this past March. That rate at the end of March 2015 was almost 30%, and for the same time in 2014 it was 112%.
Recent single-digit growth doesn't look so hot next to what presumably is going to be the competition. Mighty Facebook still seems to have plenty left in the tank, with 15% growth in MAUs at the end of this past March.
With its dedicated Messenger app alone, Facebook has seen its user base pop by nearly 13%... from this past January to the end of March.
For LINE Corporation, advertising growth also isn't what it once was. Total take from the activity advanced by 55% in 2015. That's beefy, but doesn't come close to the over 110% of the previous year.
Facebook's ad growth rate is going in the other direction. In its Q1, this came in roughly at the same level as LINE Corporation's end-2015 number (57%). But this was notably higher than the result of a year ago, which was 46%.
And let's not forget that Facebook is extremely profitable.
So it looks like LINE Corporation, with its glory days very possibly behind it, is coming late to the market. I don't see a compelling fundamental reason to plow money into the stock in favor of an incumbent like Facebook that still seems to have a promising future.
Then again, the market is thirsty for IPOs, particularly from companies in the tech sphere. LINE Corporation's stock might just prove to be desirable on that basis alone, but I wouldn't hang my hopes on that.
The line on the LINE IPO
For its U.S. placement, LINE Corporation's stock (taking the form of either ordinary, or American depositary, shares) will be listed under the ticker symbol LN on the New York Stock Exchange. The IPO is scheduled to take place on Thursday, July 14, with 35 million shares/ADSes listing at a price of $25 to $28 apiece.
As mentioned, Goldman Sachs (in the form of its Japan office) and JPMorgan Chase are two of the financial sector heavyweights helping to power the IPO. Morgan Stanley and Nomura are listed, next to Goldman Sachs and JPMorgan Chase's J.P. Morgan unit, as the issue's "joint global coordinators."
The article What Investors Need to Know About the LINE Corporation IPO originally appeared on Fool.com.
Eric Volkman owns shares of Facebook. The Motley Fool owns shares of and recommends Facebook. Try any of our Foolish newsletter services free for 30 days. We Fools may not all hold the same opinions, but we all believe that considering a diverse range of insights makes us better investors. The Motley Fool has a disclosure policy.
Copyright 1995 - 2016 The Motley Fool, LLC. All rights reserved. The Motley Fool has a disclosure policy.